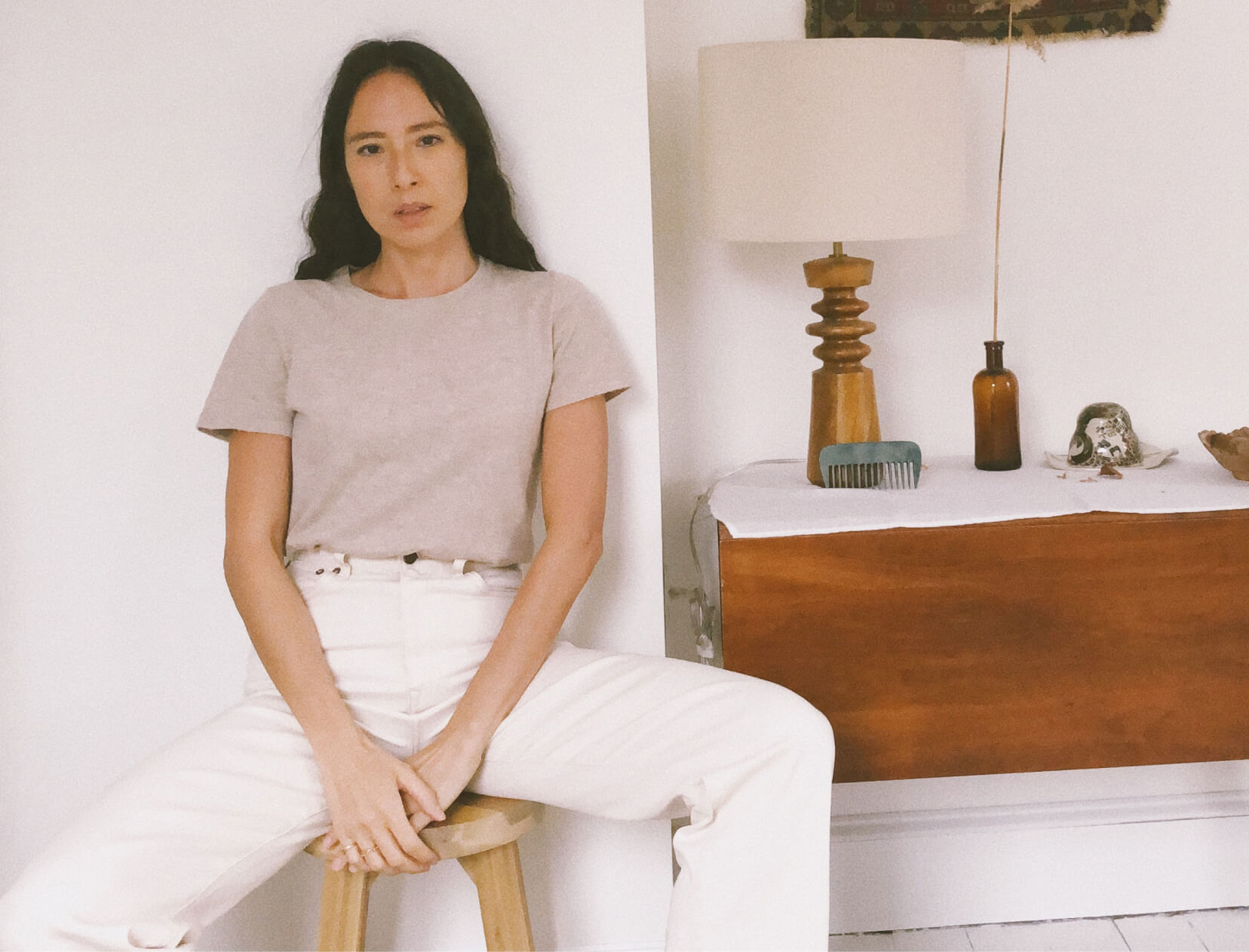 How to Make Any Room Feel Designed with Intention
Lisa Przystup's new book, Upstate, is instantly inspiring: page after page of gorgeous interiors, all from homes in Upstate New York, photographed by Sarah Elliott. The surprise is that Przystup is not a designer—she's a writer. A writer with exquisite taste and an incredible sense for combining even very disparate elements into rooms that just sing.
Przystup's nineteenth-century farmhouse in Delhi in the western Catskills serves as a base for her gorgeous, much-followed Instagram account, and the book explores the house—along with Victorians in Hudson and Greek Revivals in Hillsdale—in a way that's easy to take inspiration from: Brand-new, vintage, and legit antiques mix together easily in spaces that feel airy and minimal in an effortlessly lived-in way. She gave us her best tips for turning your stuff (old? new? indeterminate?) into a gorgeously cohesive design.
Tip 1
Unify your colors
Using similar shades makes it easier to find the commonality or aesthetic overlap among your pieces, so you get a visually more cohesive look, says Przystup. "For instance, we ended up with a bunch of neutrals in our lives—black, white, and shades of brown—mixed with mustard yellows and blues," she says. "Keeping all the elements in this palette gives the pieces a neutral jumping-off point, so the design never gets too busy."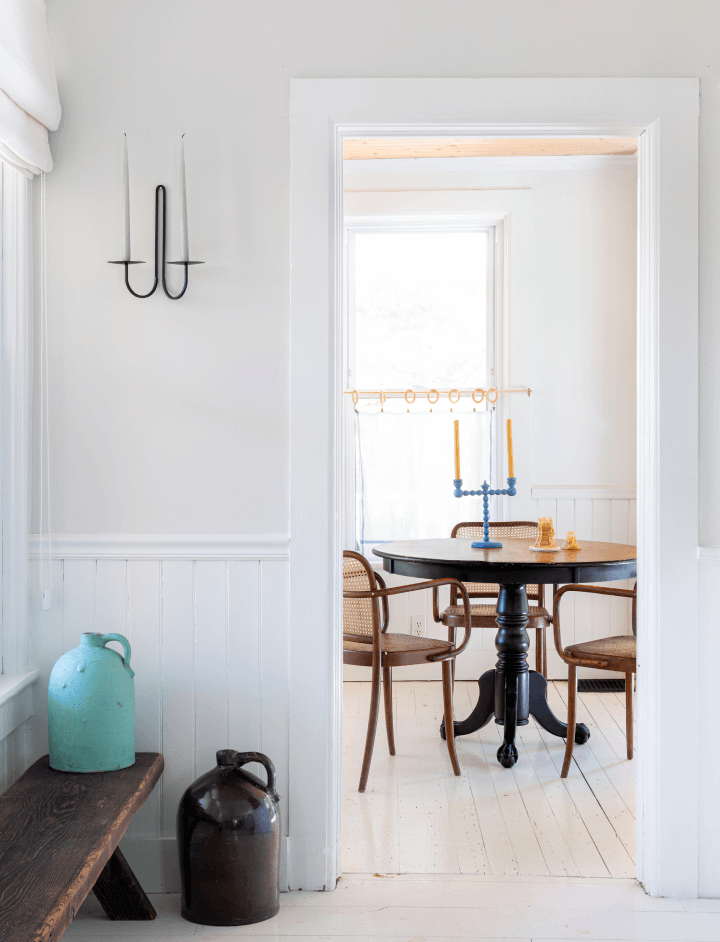 Photo courtesy of Sarah Elliott
Lisa Przystup and photography by Sarah Elliott

Upstate: Living Spaces
with Space to Live

Bookshop, $41

SHOP NOW
Tip 2
Tie disparate pieces together with texture
"I tossed sheepskin throws on each of the dining room chairs," says Przystup. "We have four vintage chairs (which were left at the house by the previous owner), two tacked-on IKEA chairs at either end of the table, and a simple pine dining room table my husband made. The reason this motley crew works is due in large part to the texture and color of the throws, which unify the chairs so they feel more connected."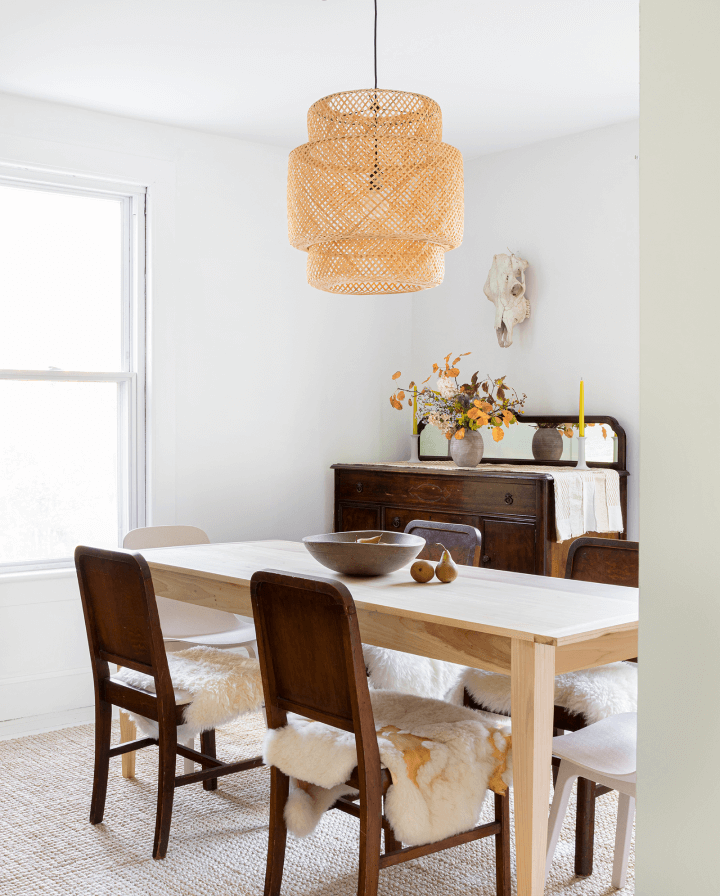 Photo courtesy of Sarah Elliott
Tip 3
One strong piece has a halo effect on the others
"We have a great old wallpaperer's table that serves as a sideboard for our record player," says Przystup. "The vintage-inspired lamps on it are from West Elm, and sitting on top of the wallpaperer's table makes them look actually old. We have a small West Elm sideboard in our kitchen, also vintage-inspired. I added a mushroom lamp from eBay and a rustic carved wooden vessel from a thrift store in Tucson, repurposed as a silverware holder—I've always been a sucker for brass silverware."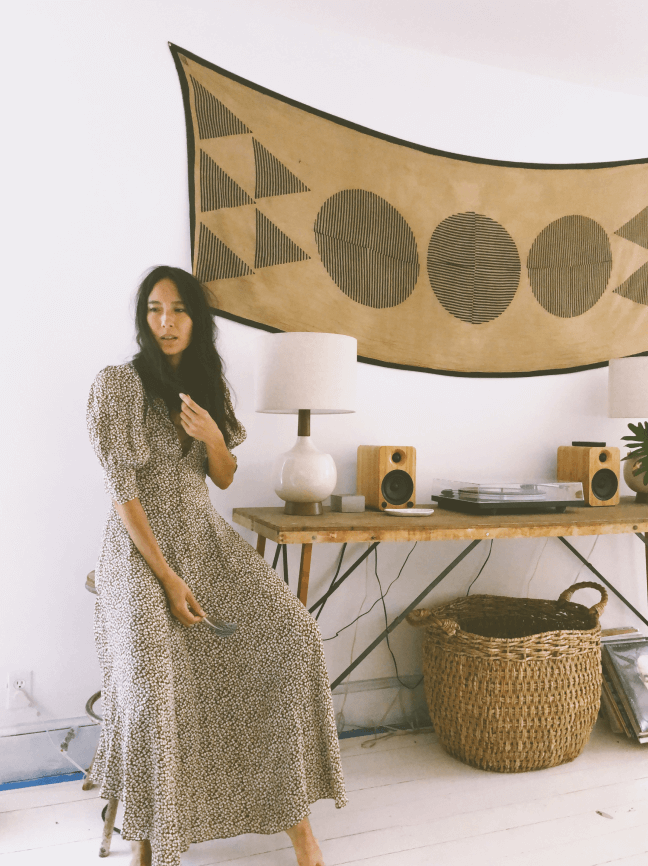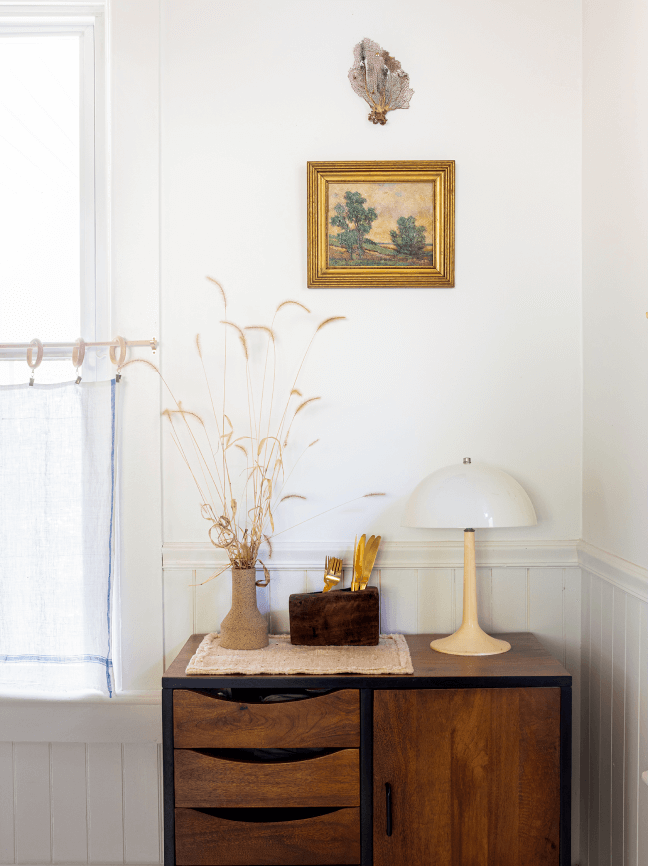 Photo courtesy of Sarah Elliott
Tip 4
Consider white floors
One early design move Przystup was steadfast about was painting the floors white. "Well, it's incredibly impractical in a country house," she says. "And it totally outs us as city people upstate. But the simplicity of a white floor and white walls puts the focus on whatever piece of furniture or item you set down in that room, and it elevates it."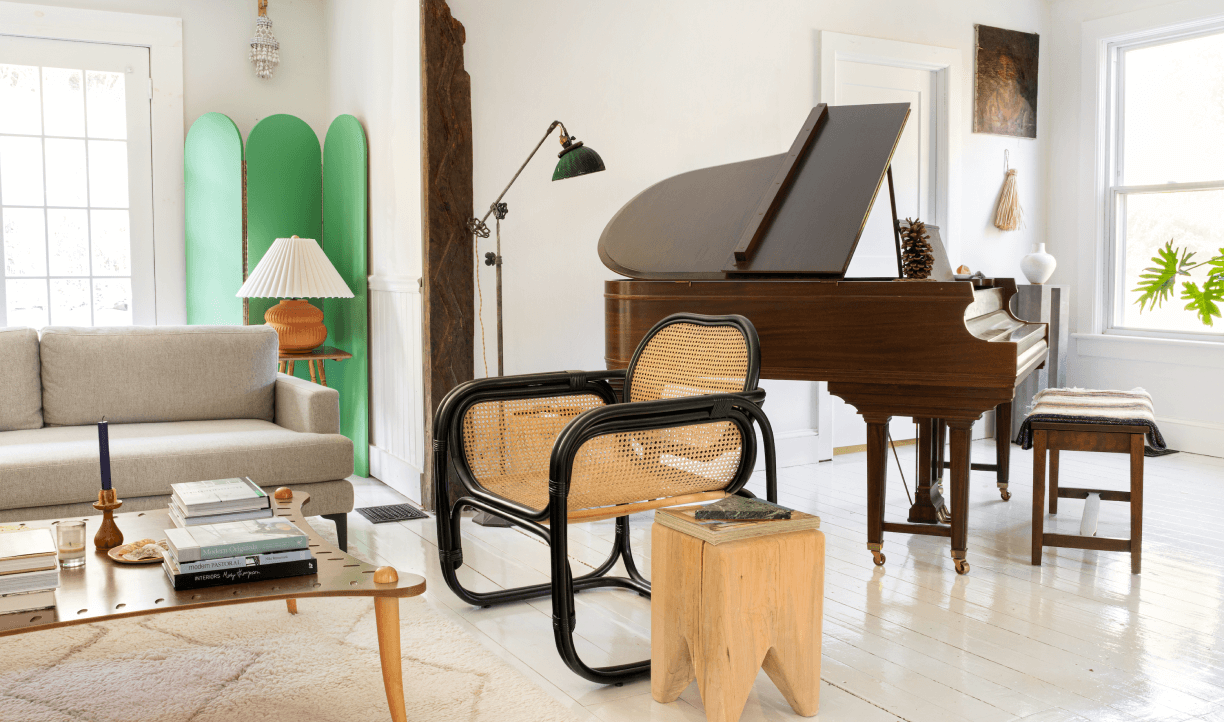 Photo courtesy of Sarah Elliott
My Design Inspo
"I devour interior design books and websites, taking notes on pairings and arrangements I like," says Przystup. "This gives me a catalog of visual inspiration that subconsciously guides some of my choices. A few of my favorite books: Interiors by Martyn Thompson, The Inspired Home: Nests of Creatives by Kim Ficaro and Todd Nickey, and Wild Interiors: Beautiful Plants in Beautiful Spaces by Hilton Carter. I also follow Sunday Shop Co.; Sincerely, Tommy; Laure Joliet; and Nicole Franzen on Instagram, as well as sites like Remodelista and Clever."
---
We hope you enjoy the products recommended here. Our goal is to suggest only things we love and think you might, as well. We also like transparency, so, full disclosure: We may collect a share of sales or other compensation if you purchase through the external links on this page (including links to Amazon).