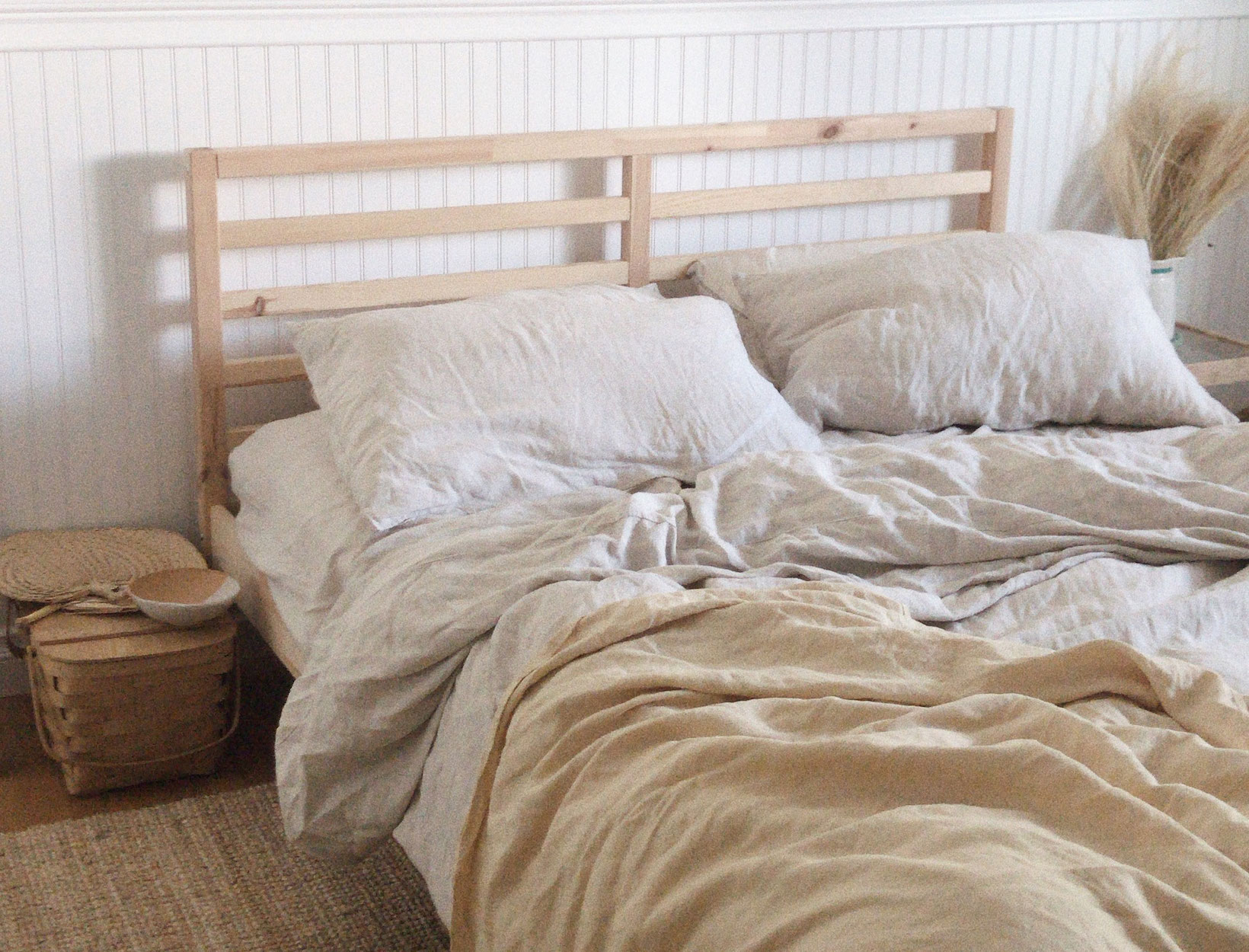 Photo courtesy of Leah P Bradley
The Key to Finding the Healthiest,
Most Supportive Mattress
In partnership with our friends at Avocado Green Mattress
A great mattress is a little like what Justice Stewart said about criminal obscenity in 1964: You know it when you see it. Or in this case, sleep on it. But defining exactly what makes a great mattress is murkier, especially when every option claims it will give you what you need. But what if you don't know what you need? What if you have no idea what you even want? Keep it simple, advises Alexandra D'Andrea, a cofounder of Avocado Green Mattress. "Focus first on materials, then on support." Of course, there will be bells and whistles along the way—just ignore them. This is, finally, just between you and your bed.
mattress mandates
1. Be Materialistic
"Just as with food, you should be able to understand everything inside your mattress," says D'Andrea. The materials list should be simple and straightforward. Look for natural and certified-organic materials like latex, cotton, and wool. "The more transparency a brand offers about where and how they source their materials, the better," she says. All claims like nontoxic, natural, or organic should be backed by legitimate certifications like Made Safe (nontoxic), Greenguard Gold (low-emissions), GOTS (organic). These certifications ensure that there are no polyfoams, memory foams, isocyanates, toxic flame retardants, or any other horrible chemicals in your mattress.
2. Find Your Support System
Look for a high-quality internal support system. This means a mattress built with a high coil count, a reinforced perimeter, and zones for proper pressure-point relief, says D'Andrea. You also want to make sure your hips, back, and shoulders are equally supported. The American Chiropractic Association recommends a medium to firm mattress to minimize any curve in your spine, prevent back pain, and improve posture. "Pillowy softness might be fun for a night in a hotel, but it's not the best long-term option," says D'Andrea.
3. Understand Your Coverage
Look for a strong warranty—and, as with everything, read the fine print. Most mattress companies offer three-, five-, ten-, or twenty-year coverage, but the coverage decreases over time, warns D'Andrea. And you may be responsible for return-shipping fees. Look beyond the advertised warranty terms and fact-check to see if the company offers a truly risk-free trial period and free returns. (You can also look up reviews from verified purchasers on reliable third-party sites, like Google, Yotpo, Amazon, or Trustpilot.)
4. Set a Standard
Shop your values: Whether it's with coffee or mattresses, this is a big one. Support brands that are moving the needle in terms of sustainability, ethical practices, and giving back. "As members of 1% for the Planet, Avocado Green Mattress donates 1 percent of all revenue to environmental nonprofits," says D'Andrea.
5. Speak Up
What if something goes wrong with the mattress? Will the company be there? Research the company's transparency values and customer service, something D'Andrea says the Avocado Green Mattress team prides itself on. "We encourage customers to hop on our website chat or even direct message us on Facebook to gain immediate access to a customer experience," she says.
Sleep Standards
The Mattress:
Avocado Green Mattress offers two styles—the Avocado Green Mattress and the Avocado Vegan Mattress (they're essentially the same, but the vegan option is made without wool). Each mattress comes in two comfort options: Pillow Top or Standard.
Pillow Top
The plusher option, the Pillow Top, features five inches of 100 percent GOLS-certified organic latex. It's a six on a firmness scale of one to ten (one being soft as a cloud, ten being more like a plank of wood). The inner-spring unit provides optimal support for hips and shoulders, as well as proper spinal alignment. It's good for side sleepers.
Standard
The Standard delivers a slightly firmer sleeping experience with three inches of 100 percent GOLS-certified organic latex. It rates a seven on the firmness scale. It's good for back and stomach sleepers.
Avocado Green Mattress, Avocado Green Mattress, starting at $959; Avocado Vegan Mattress, Avocado Green Mattress, starting at $959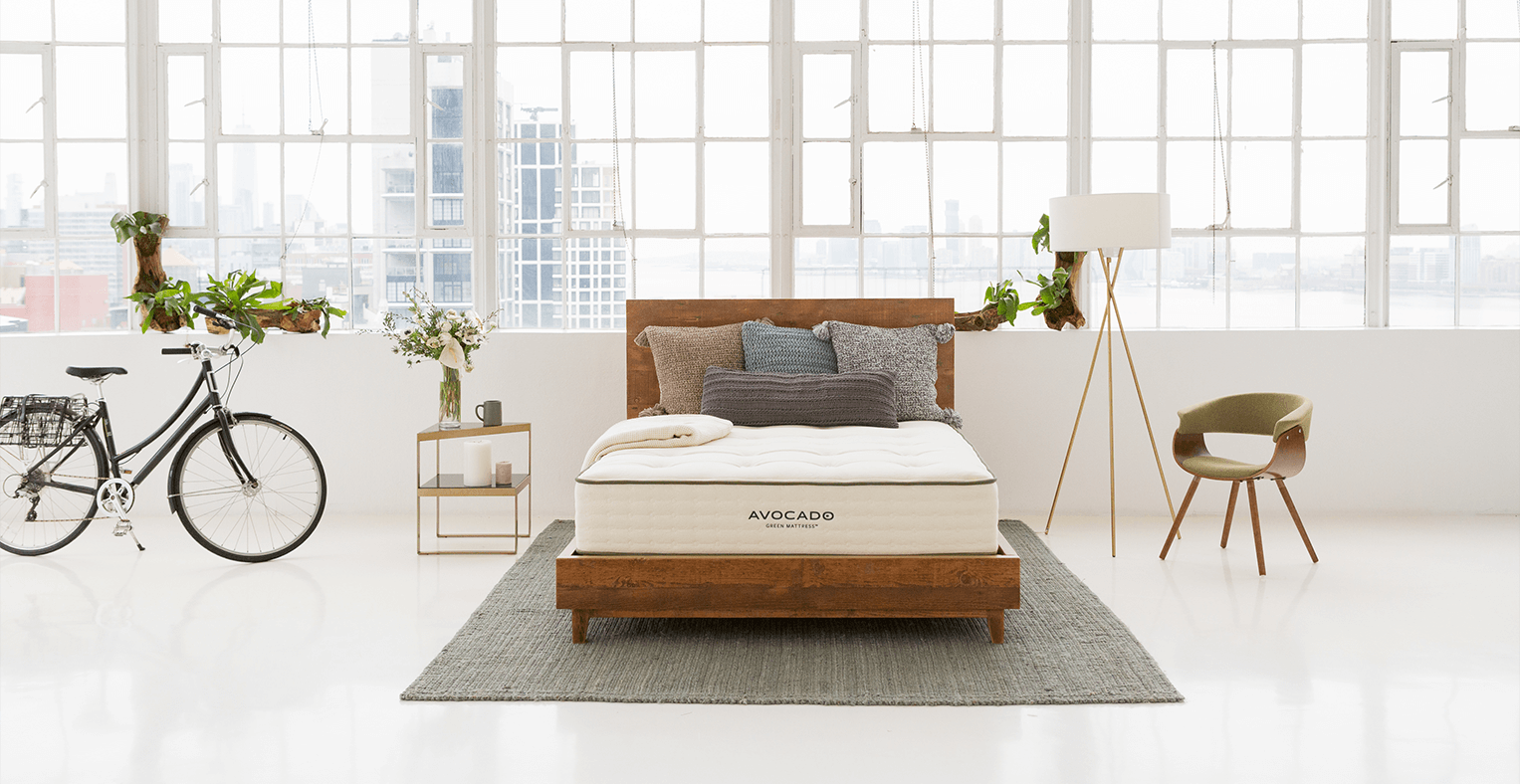 Tip: If you and your partner have different sleep styles, look for more pressure-point relief with something like Avocado's Pillow Top, advises D'Andrea.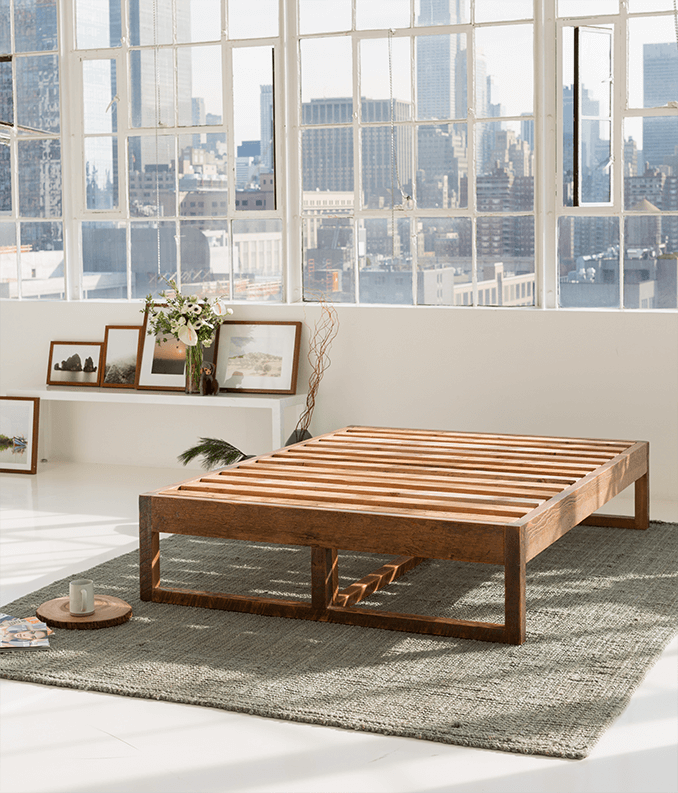 The Frame:
A support structure for your mattress is as essential as the mattress. (Most mattresses no longer require a box spring.) D'Andrea recommends a firm, unyielding surface that provides proper airflow for the mattress. (For a bed frame with slats, the slats should be approximately five inches apart or less.) Avocado Green Mattress offers two bed frames—Eco Wood and Natural Wood—that are both made of 100 percent reclaimed wood and finished with a zero-VOC sealant. And the company recently released mattress foundations made with GOTS-certified cotton and FSC-certified wood.
Avocado Natural Wood Bedframe, Avocado Green Mattress, starting at $2325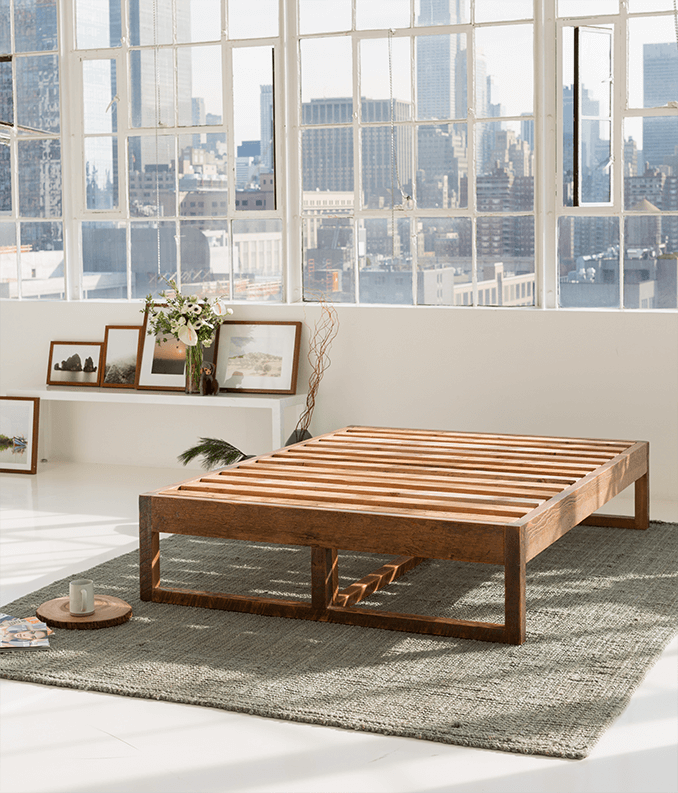 The Extras:
Extra-plush pillows. A cloudlike protector that keeps oils and sweat from staining the mattress. These are the little things that make the bed.
Avocado Green Pillow, Avocado Green Mattress, starting at $79; Avocado Organic Cotton Mattress Pad Protector, Avocado Green Mattress, starting at $199