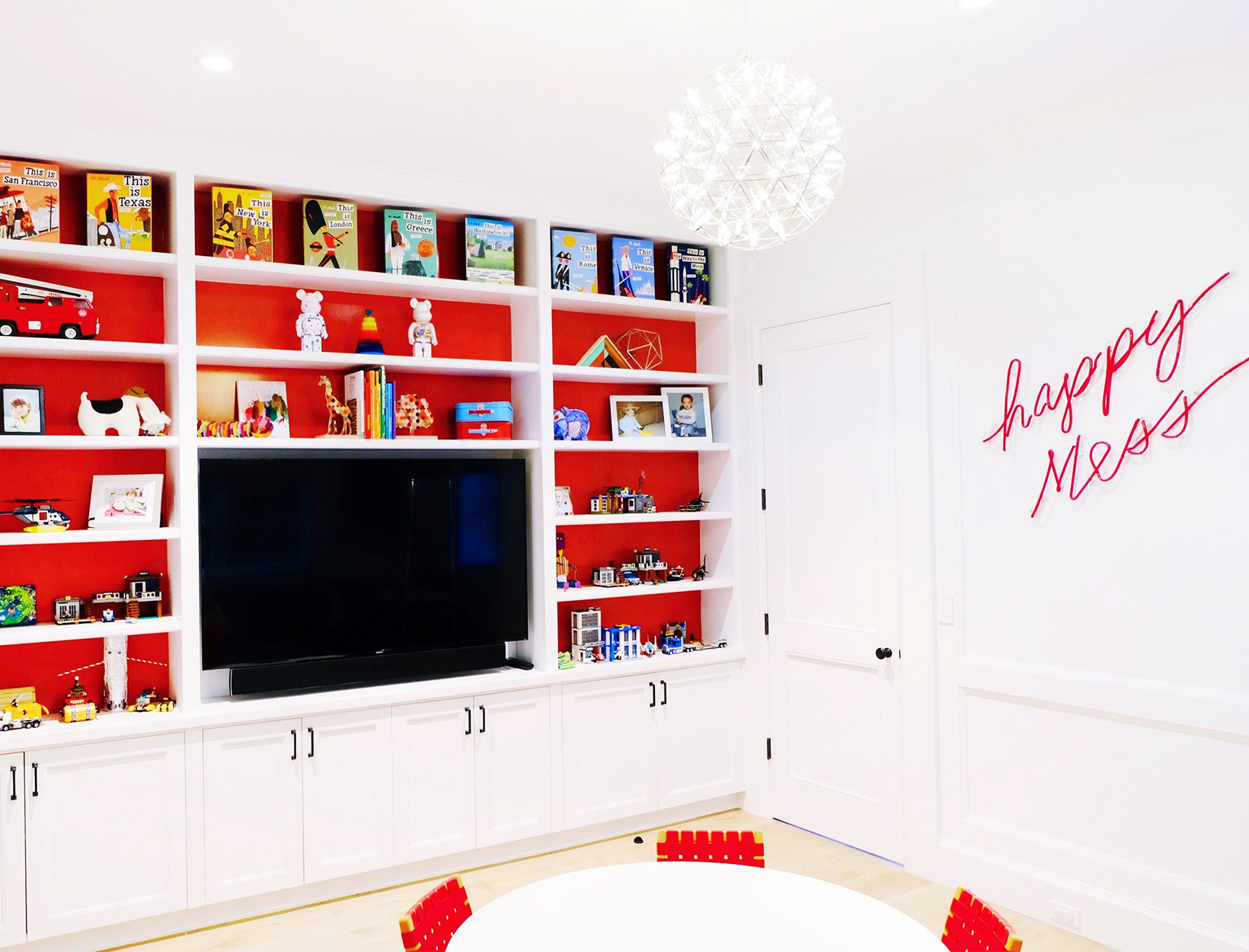 How-To: Declutter Your Home in the New Year
Whether it's under the guise of spring cleaning (aka, Kondo-ing your closet), or simply a new-year-new-you approach to minimalism, a good, deep purge doesn't always have to be a chore. Enter, The Home Edit, a Nashville-based, soup-to-nuts home organization service (they do everything from decluttering, to organizing, to creating stylized-but-functional spaces), founded by friends Clea Shearer and Joanna Teplin.
Here's how it works: Joanna and Clea will come into your space, take measurements, paying close attention to challenging nooks and crannies. They'll handle the shopping for you, making all the requisite Container Store runs. And because they're pros, they're good at utilizing traditional organizational products in non-conventional ways. (To wit: A pantry turntable ends up serving as a craft caddy, while magazine sorters work great as handbag dividers.) Then there's the editing process: They literally take everything out of your closets, drawers, and cabinets, dump it onto the floor and help you purge (and sometimes donate) what you don't need. They make piles of like items and create categories (i.e., in the kitchen: breakfast snacks, baking items, etc.) to create an organization system that makes sense for you. Last, they put all your newly organized items back into the space, taking extra time to color-code and label everything with their signature cursive handwriting for a finishing touch.
During many of their home visits, Clea and Joanna point out that the biggest mistake people make is to confuse organizing with cleaning. "Cleaning up a room doesn't mean you've created sustainable systems, so the mess is bound to reappear. If you take the time to think through how you use your space, you can create solutions that you'll be able to maintain." For Clea and Joanna that means a lot of labeling—not something they do out of an obsessive need for order, but because it actually reinforces good habits, like, say, putting the cereal or breakfast bars back into a bin labeled Breakfast, rather than leaving a box on the counter. At the end of last year the duo visited GP's house—transforming her pantry into a hyper-organized, easy-to-use space. Here, they share a few highly doable tips and tricks to get you started.
FOR THE ENTRYWAY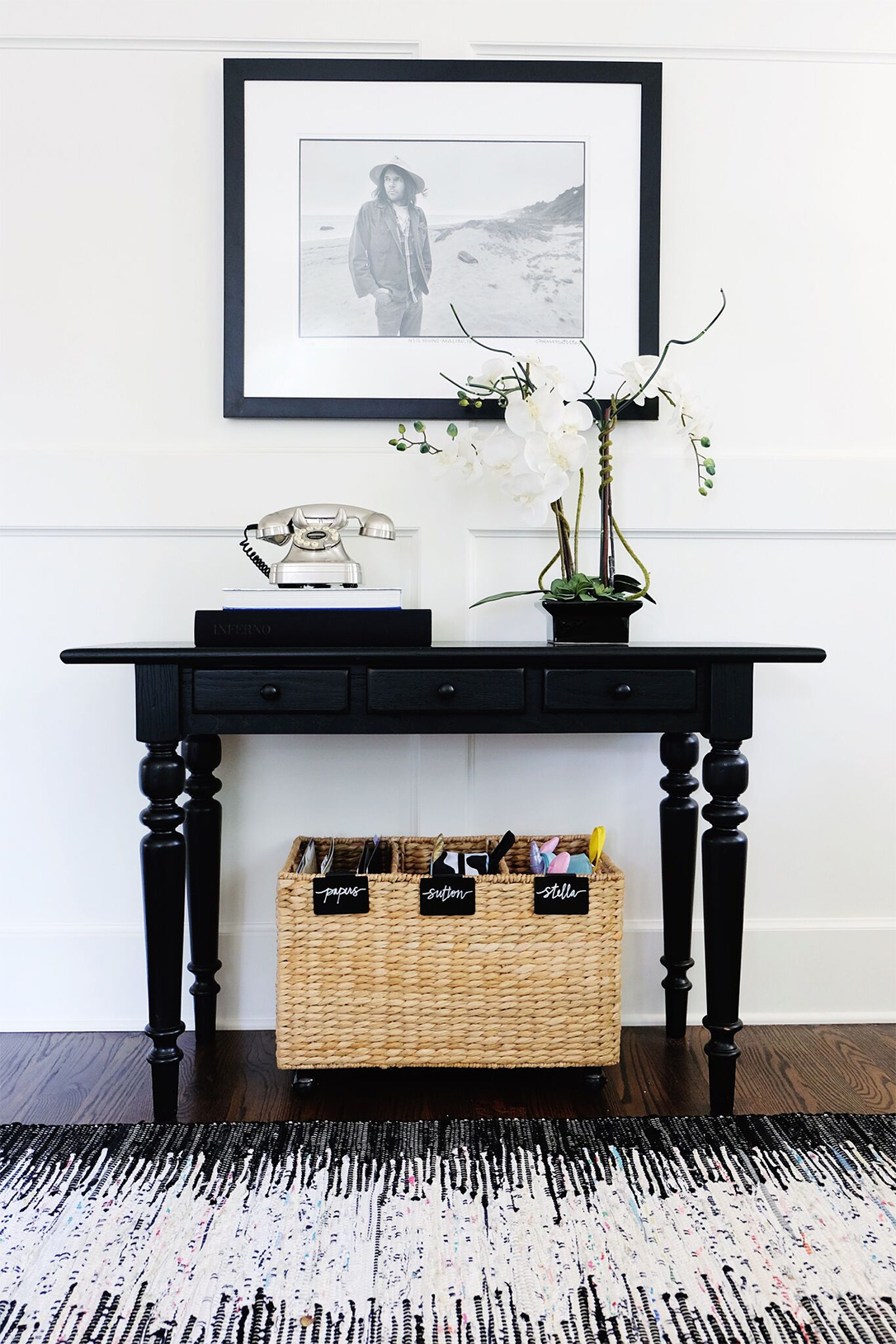 Create a drop station to hold your daily items: keys, mail, purse, or wallet. Make sure to pick baskets and bins that will adequately hold everything to keep your entryway neat.

Placing a bench with a basket by your front door gives your guests a subtle hint to take their shoes off when they come into your home.
FOR THE LIVING ROOM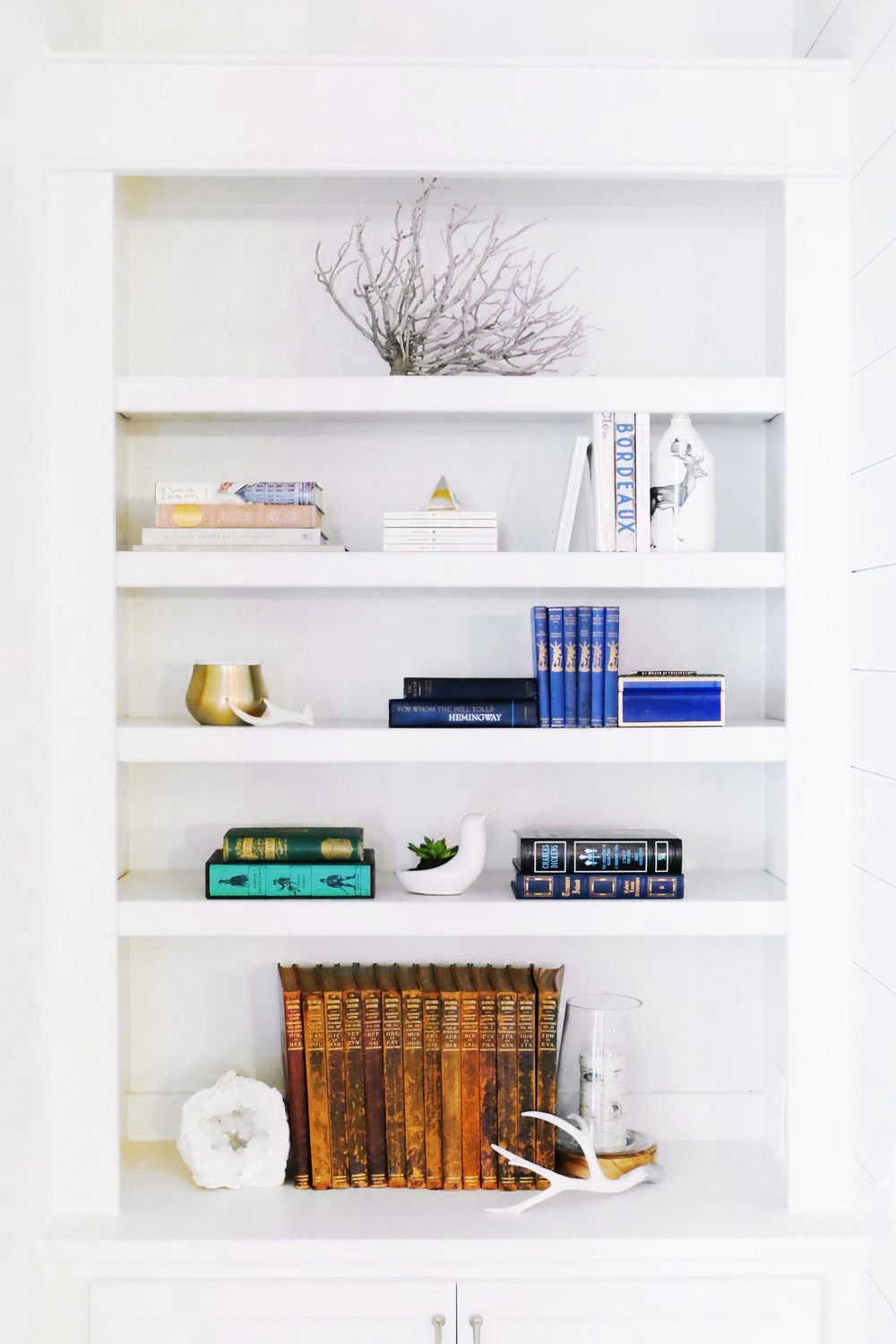 Keep your living space clutter-free by carefully curating what is displayed on shelving and on top of your coffee table. If you no longer love looking at something, give yourself permission to donate it or put it in storage.

If you have young kids, give them a basket in the room for them to own. They can fill it up with whatever toys they want, and switch out the contents as often as they like. This will keep the quantity of toys limited, the items contained, and your space organized.
FOR THE KITCHEN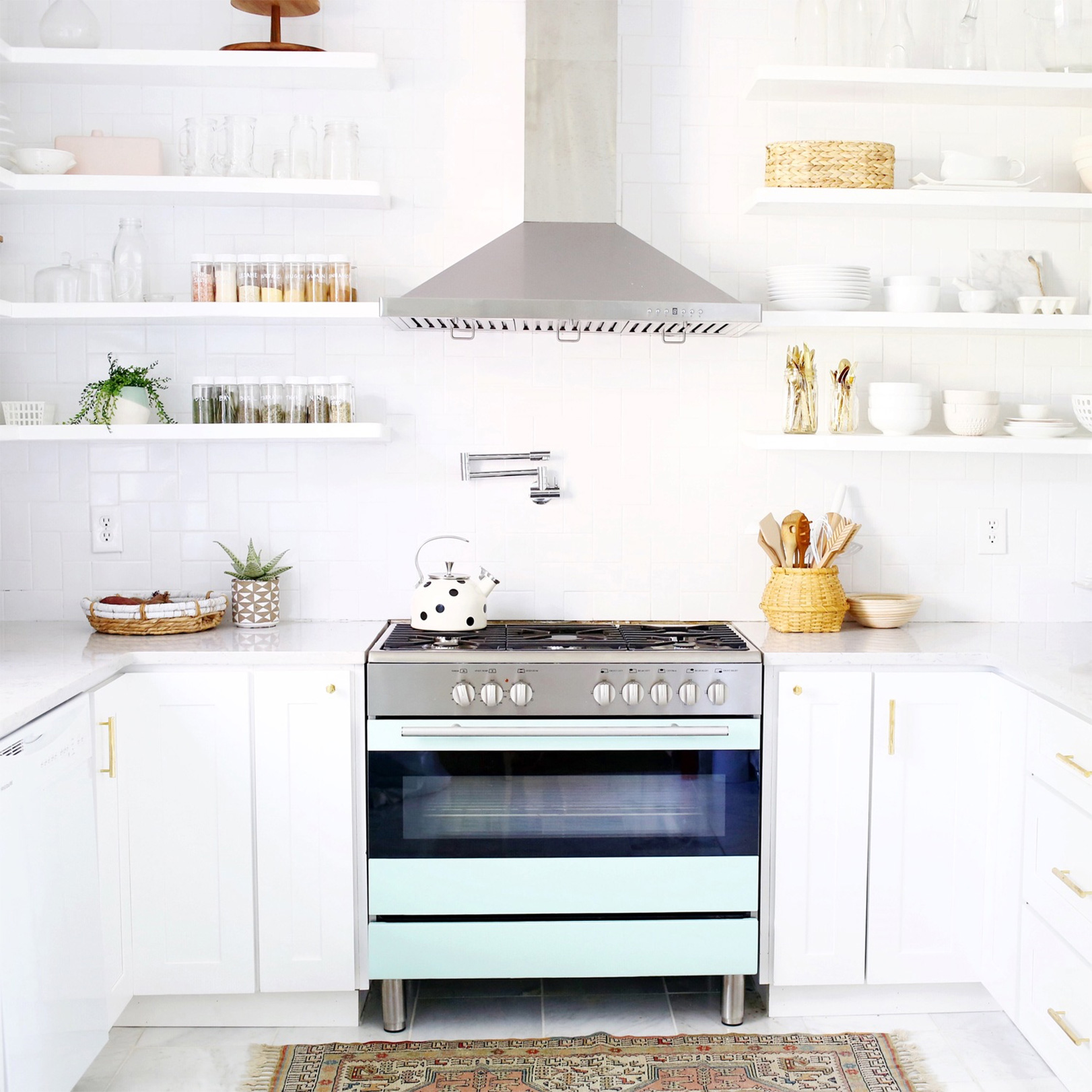 Edit out old kitchen utensils you no longer use or have in multiples. Use drawer inserts to contain things so that they stay neat and organized.

Use countertop canisters for either basic baking ingredients or to house your coffee and tea. It's an inexpensive way to add extra storage and accessorize your kitchen.
FOR THE MASTER BEDROOM CLOSET
Take the one-year rule seriously. If you haven't worn it in the past year, it's likely you won't wear it again. Donate it, give it to a friend, or put it in a sentimental box if it has nostalgic value. But leaving items you don't wear in your closet just crowds your space and makes it harder to find the things you do wear.

Keep all your hangers uniform. We are partial to slim velvet hangers, but no matter what you like best—just make sure you invest in a matching set. It's the single biggest game changer for any closet and instantly elevates your space. From there, group tops, pants, and dresses together and color code within each category.

If your shoes don't fit nicely, try using clear shoe boxes. You can select sizes for heels, boots, or flats, and can easily stack them to triple your space.
FOR THE LAUNDRY ROOM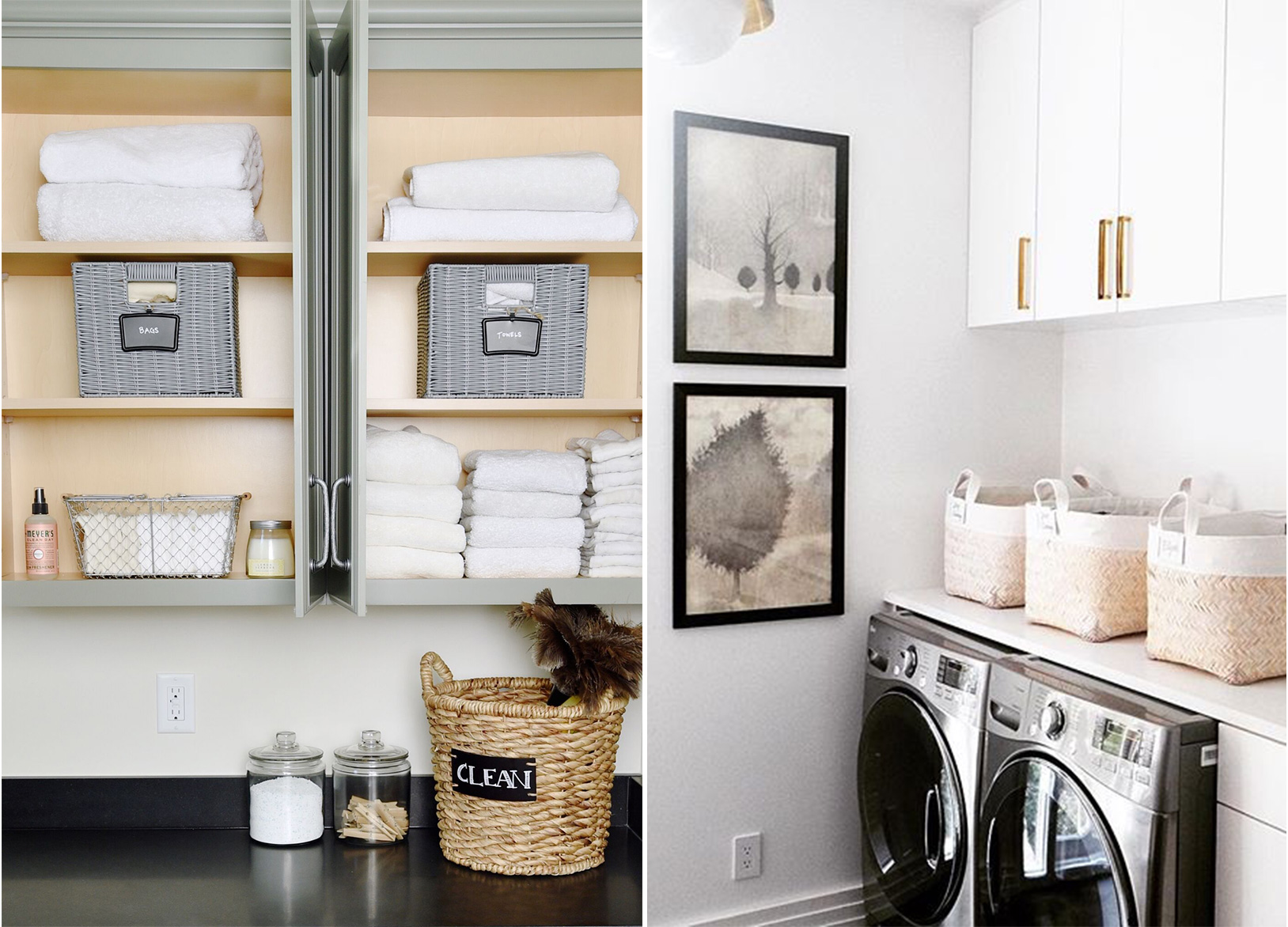 Place your laundry products in bins, and a couple of products in labeled jars. Your shelving stays neatly organized and a few canisters add an upgraded look to your space.

Keep a bin in your laundry room for mismatched socks. Think of it like soles without mates. You'll eventually find what you're looking for and save yourself the frustration!
FOR THE KIDS' ROOMS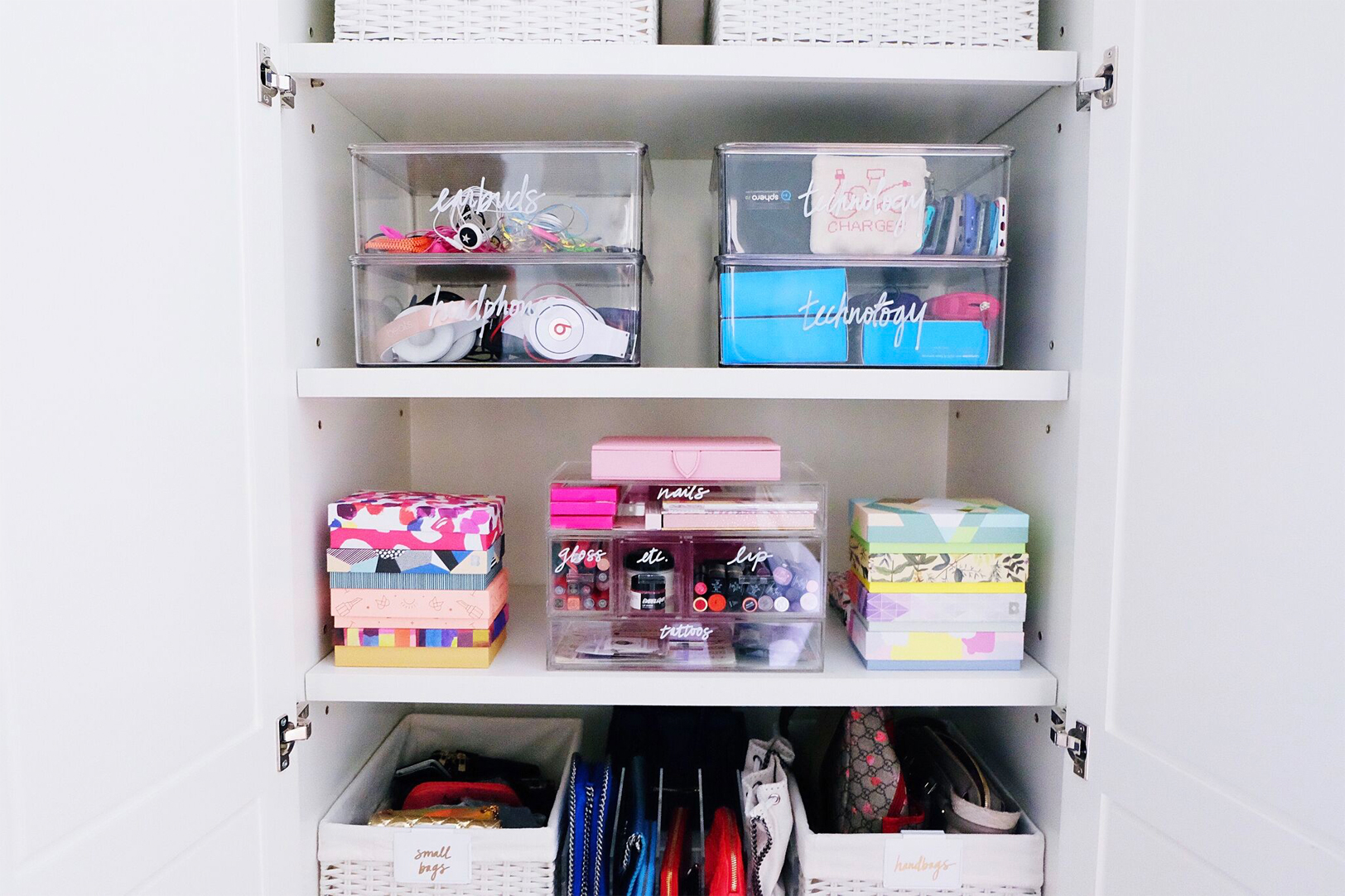 Kids grow out of toys as quickly as they grow out of clothes. We recommend editing your kids' items twice a year to clear out the clutter.

Focus on simple systems that are intuitive to learn, and easy to maintain. Start by grouping all the similar categories together and position items on dedicated shelves. (Frequently used items should be kept down low, and sentimental items on the top shelves.) Color-coded toys, books, and clothes make it easy for kids to find what they are looking for and easy to put away at the end of the day.