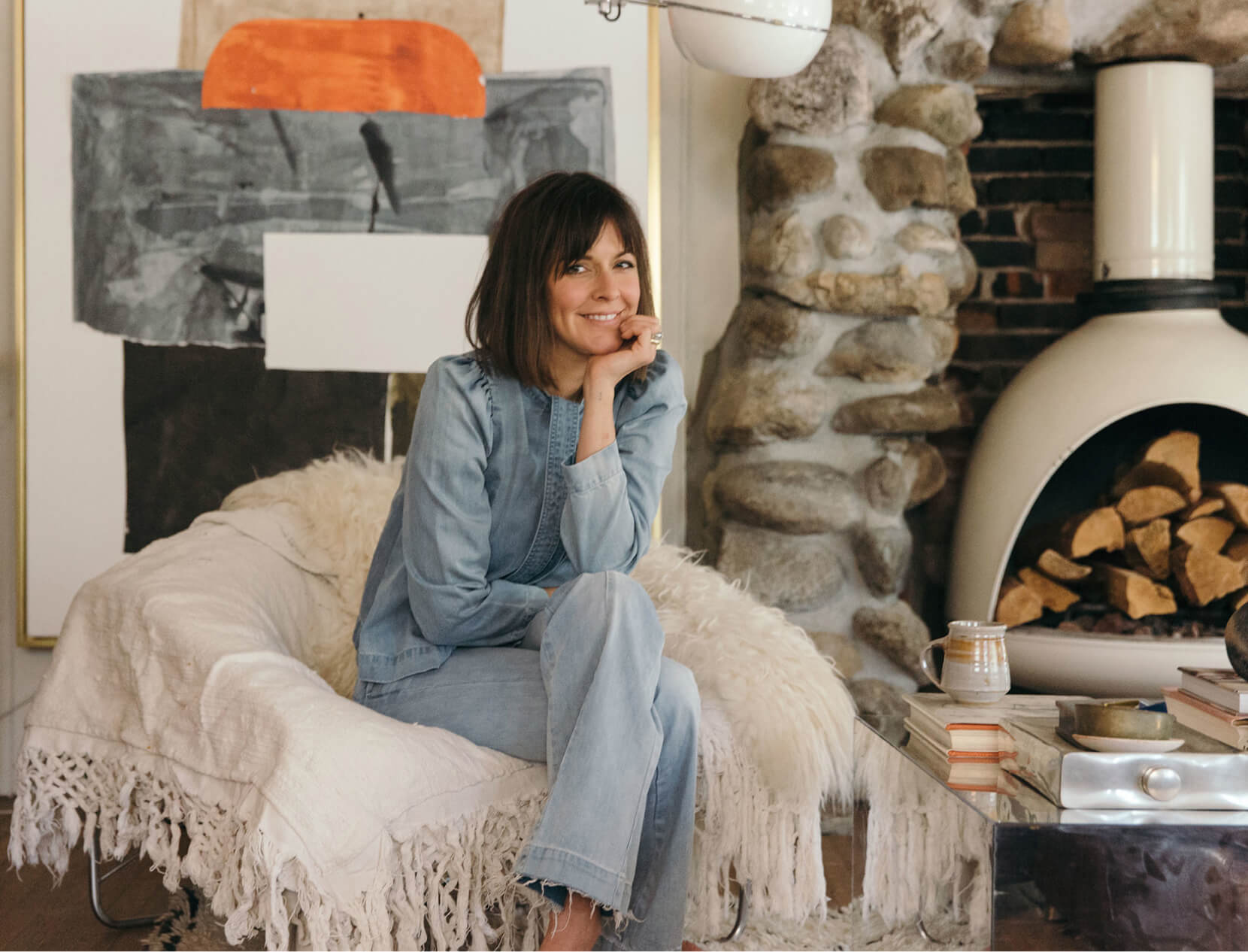 7 Simple Home Projects
(That You Finally Have Time For)
If ever there were a moment to do some low-lift home improvements, this is it. We're stuck inside, and it's also spring—remember spring cleaning? LA- and Pittsburgh-based designer Leanne Ford, star of HGTV's Restored by the Fords, imbues spaces with an airy minimalism balanced with natural textures in a way that we love, whether she's working on a rustic schoolhouse in Pennsylvania, an earthily modern bungalow in Los Angeles, or even her chic new furniture collaboration with Crate & Barrel. She has some favorite, big-impact moves that also happen to be (incredibly) easy.
1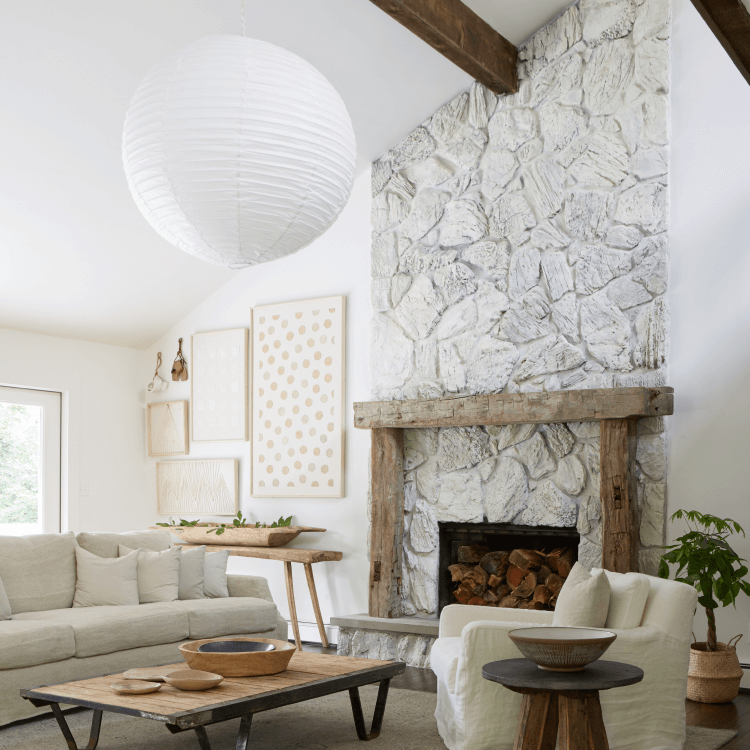 Swap Out Light Fixtures
"I've always hired someone to do this, but right now you can't. It's actually a fairly easy process, though—here's a video of me doing it myself. This is especially great for renters: Landlords always put in these kind of dumpy flush mounts, so take those down, put them in your closet, and put up something you love. It can be as easy as a paper lantern. It doesn't have to be an exotic light fixture."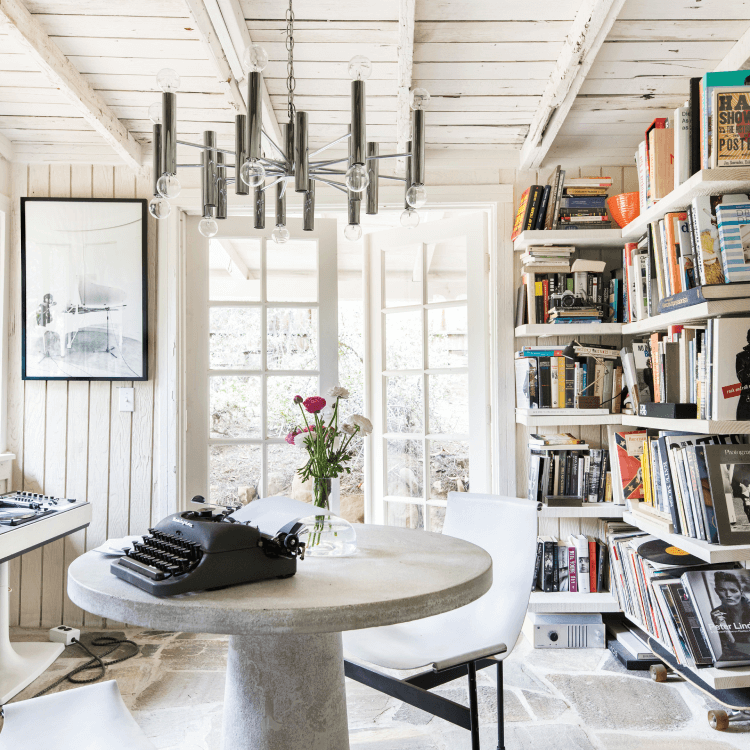 "I like oversize lighting—basically as big as you have the guts for. It's dynamic, interesting, and more fun. We're all in our houses, and everyone is just sitting around looking at everything. Don't you want to see something and have it bring you joy?"
2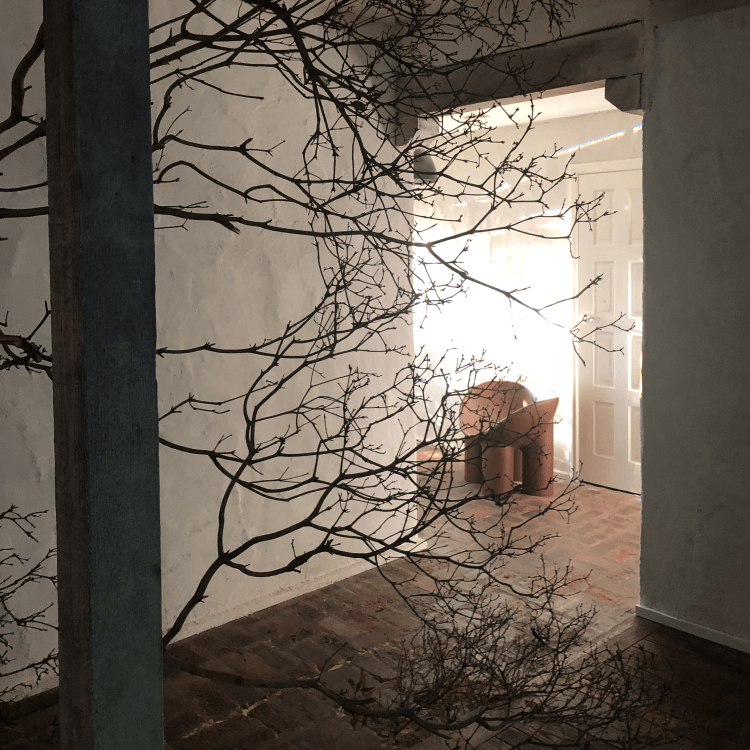 Bring Natural Elements into Your Home
"If you're able to go for a walk, pick some flowers or cut off a few stray branches, then arrange those in a vase. It will bring life into your space. I pick up dead fallen palm branches to bring into the house, and I even hauled this giant branch into my entryway."
3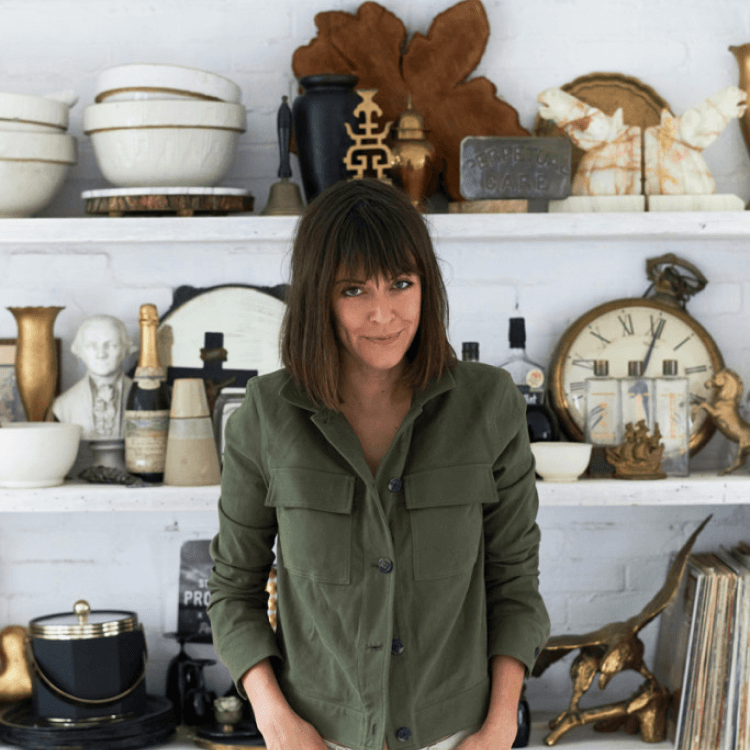 Rearrange Your Shelves
"Play with the things on your shelves, clean them off, and keep it to a simple color story. Work with various shapes and sizes. A lot of people ignore their shelves, leave them empty, or let them become a catchall. Go gather your prettiest things—your pretty books, your pretty bowls—and just arrange them on your shelves until you love how it looks. People don't even realize how much better they'll feel having good-looking shelves."
4
Now More than Ever: A Cool Bar Area
"It's easier than you think to make that zone pretty and more interesting: Put your records and record player over there; bring your pretty glasses over. Create mood lighting—firelight or candles or a lamp on a dimmer. Think of your favorite sceney bars and re-create them with what you have. Give yourself a little vibey hang. Then ask your babe on a date!"
5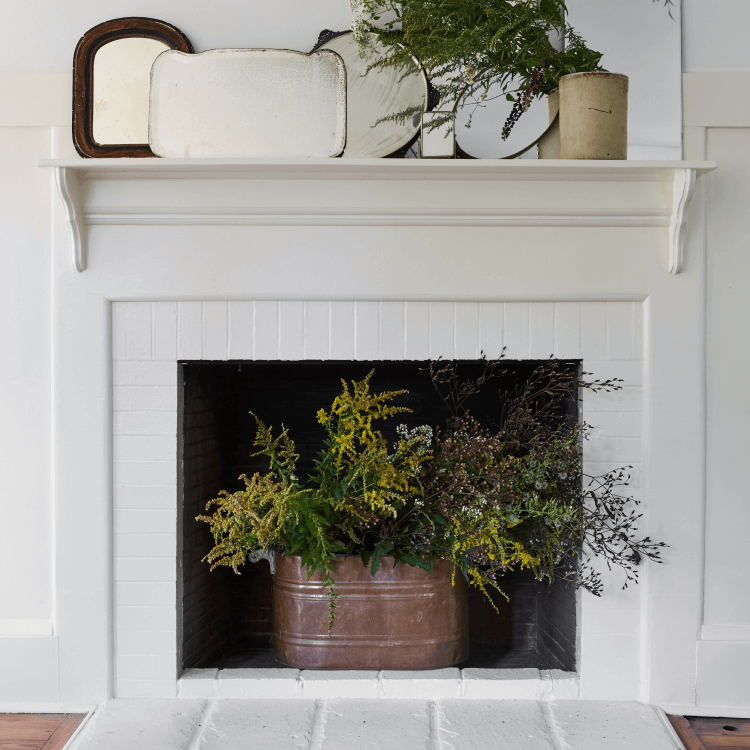 Paint Your Brick or Stone
"People want to paint their brick, but they get nervous—and other people always try to talk them out of it. But if it's your house and you want to lighten up or modernize the space, don't be afraid to do it. It's a really easy fix with a really major payoff. If you have stone you don't love, same story. PPG Timeless Pure White is one of my favorites for a crisp, fresh start. And the best black is PPG Timeless Starless Night—they literally made this for me when I told them they didn't have a deep enough black."
6
Take Down
Your Wallpaper If You Don't Like It
"In one project, we didn't even fix or patch the walls; we just took down the wallpaper and left the natural patina underneath—and it looked awesome.
7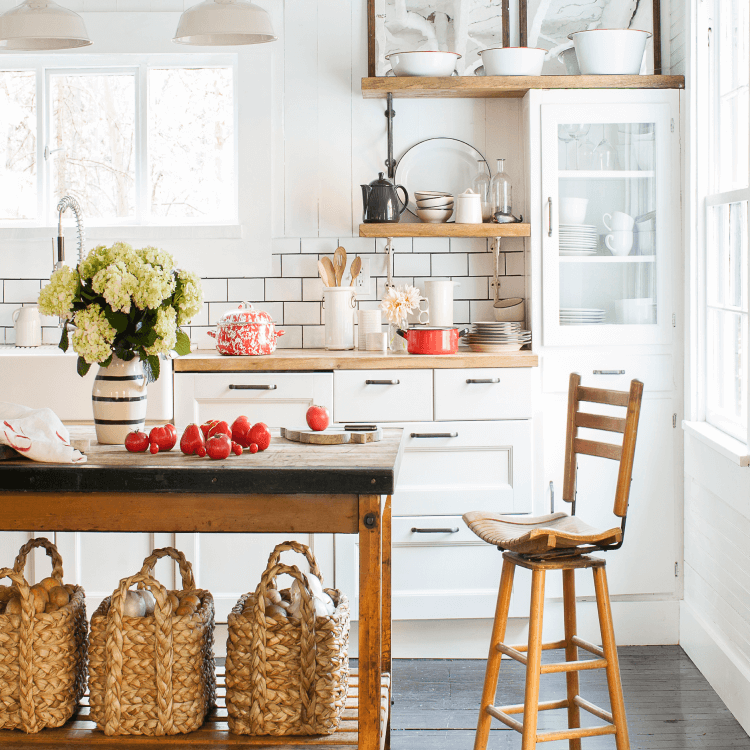 Take Off Your Upper Cabinets
"I did this in every rental I ever lived in! (Landlords must have loved me.) You think those cheesy, dumpy uppers are totally attached to the wall, and they're not. They have about seven screws in them, so you can pull them off quite easily. Your room will look better instantly, with just that one change. Putting shelves in is not as daunting as you think either—here, another video of me hanging one in my house."