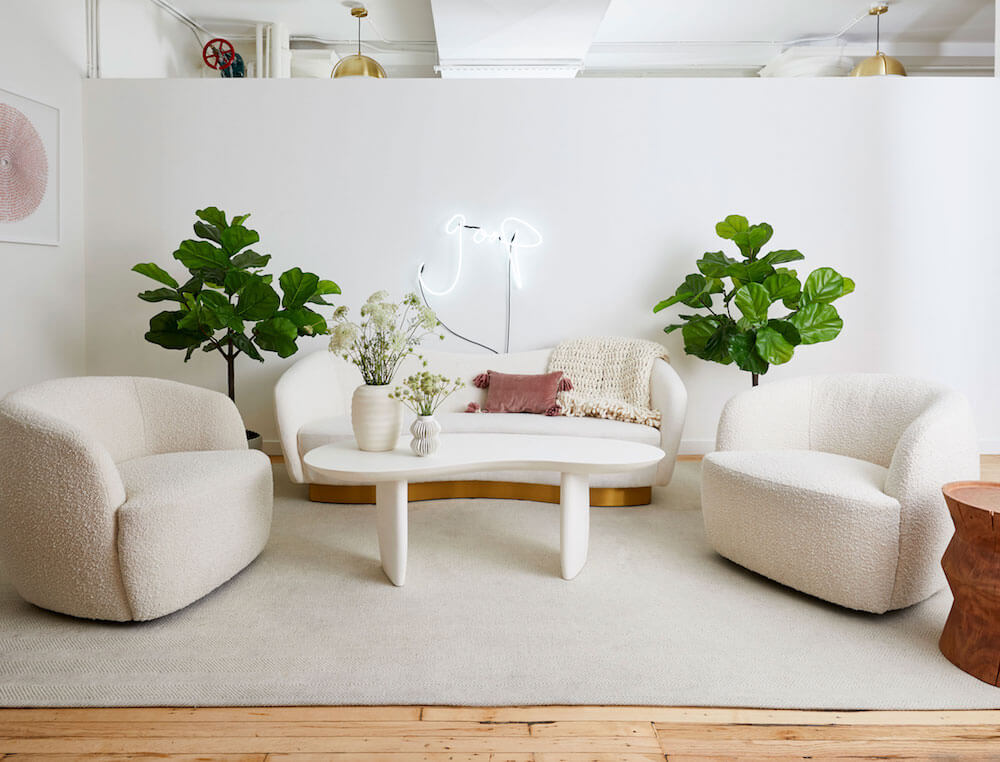 Photo courtesy of Michael Graydon and Nikole Herriott
Where goop's East Coast Team Gets It Done
In the heart of the Flatiron district, past the tourists eyeing the Beaux Arts architecture and a stone's throw from the creatives lunching at abcV, is a space that hoards all the natural light in Manhattan.
Welcome to goop's New York office.
The bright and airy aesthetic is one designer Ariel Okin nailed with precision. Okin chose colorways and furniture that maximize light and honor the historic feel of the late-1800s industrial building: walls painted a dusty pink, sleek white CB2 desks and chairs, and texture-heavy art and accents. Along the perimeter of the open office, you'll find shelves brimming with champagne glasses, baskets, reusable water bottles, goop vitamins, and, you know, office supplies, all organized so impeccably by Neat Method that getting up for scotch tape is a meditation in its own right.
SHOP THE STORY