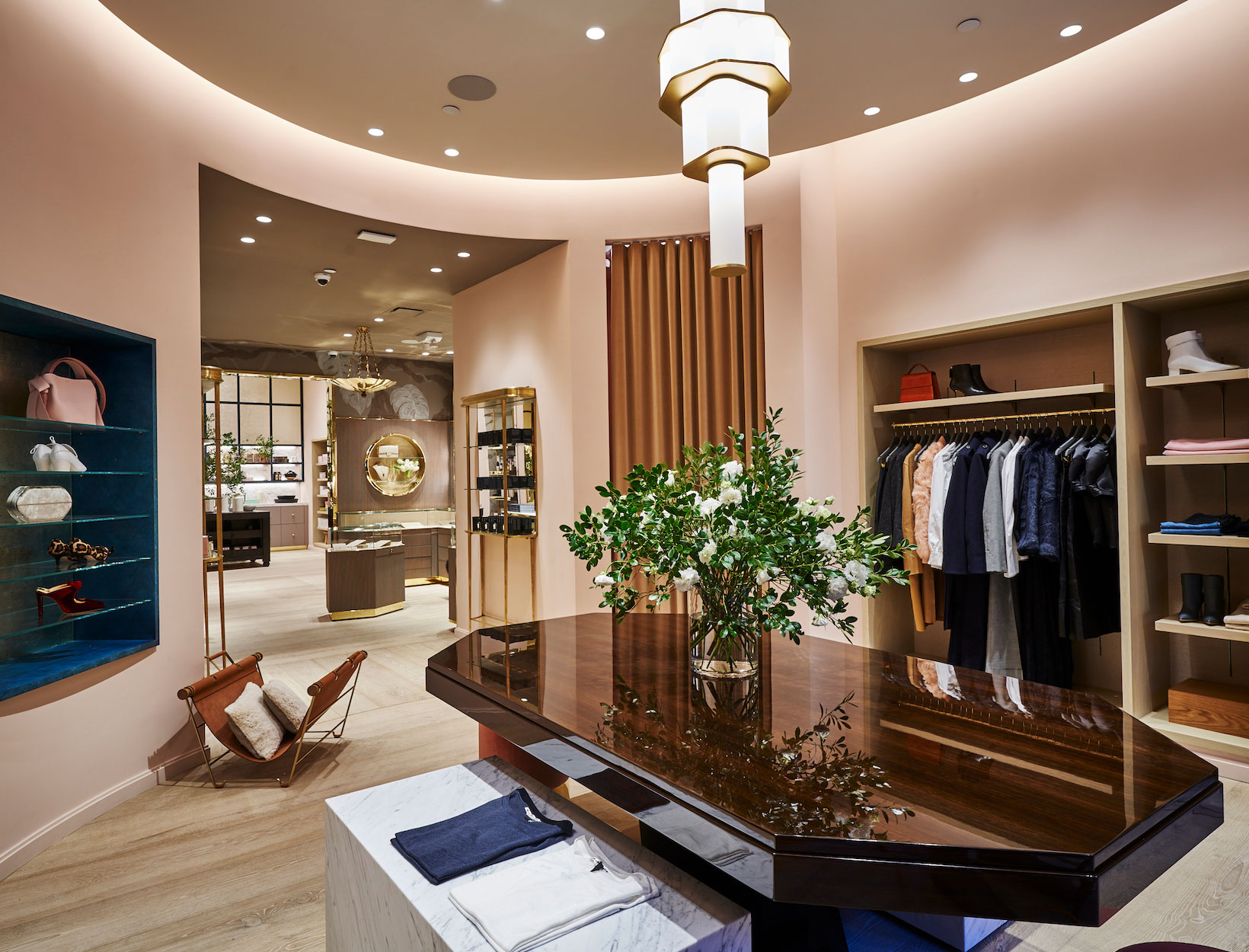 goop Lab Opens in NYC—and
Brings the Gilded Age with It
Glimmering gold and shimmering silver. Opulence and Art Deco. The glamour of the roaring '20s has come to Bond Street. That's right: goop Lab, our second brick-and-mortar store, just opened in New York City, and we couldn't be more excited.
The idea behind the design was to use "colors and materials from that time period," says lead designer Kerry Bogus,
from LA design studio Commune. Bogus, along with Commune cofounder Steven Johanknecht and Martin Berg, designed the NoHo store to feel like a Hollywood home from that golden age. The store has several rooms, each with its own vibe, including an Art Deco jewelry room done in textural tambour wood and gold leaf and an apothecary and kitchen complemented with milky marble and a large ebonized-wood island. "It's about lifestyle—and every aspect of what you're doing in your life," says Bogus.
This is not a store to breeze through; it's a place to take your time, be present, explore. In the front room, you can peruse the selection of G. Label, Rochas, and other favorite labels—or kick back on one of the goop x CB2 Gwyneth Boucle chairs. Then head to the jewelry space to admire the opulent botanical mural by Louis Eisner (painted entirely with Farrow & Ball paint) and maybe try on a one-of-a-kind green tourmaline ring by Vram. Then swing back to the apothecary and kitchen where the afternoon light pours through the glass ceiling. That's where you can test goop by Juice Beauty Perfecting Eye Cream or watch a live cooking demo or both. The point is: Enjoy yourself. We'll be looking for you at 25 Bond Street.
Commune used Farrow & Ball paint throughout the store. In the front room, Pink Ground—a dusty blush pink—and Charleston Gray complement the white oak flooring by Schotten & Hansen, installed by First, Last and Always. A stately chandelier by Roll & Hill, one of GP's longtime favorite lighting sources, illuminates the space.
"For the jewelry room, we went Deco: We went '20s," says Bogus. "We wanted it to feel like a bank vault. That originated from conversations with GP. She wanted it to feel like its own space." The white-gold-leaf mirror reflects the light and gives it a shimmery quality.
Commune created the space to be comfortable and relaxed, "but also very chic and elevated," says Bogus.
The back kitchen and apothecary are more spacious and light-filled, anchored by Calacata Vagli Fine Vein marble from Walker Zanger and a Kohler sink. "We wanted the kitchen to feel as if it would open up onto a garden," says Bogus.
The beauty apothecary is stocked with always-clean, totally nontoxic, goop-approved products, and a fully functioning kitchen showcases wares from our favorite home-goods lines.
SPECIAL THANKS TO OUR FRIENDS AT…
Armadillo & Co.; Commune; DWR; Exquisite Surfaces; First, Last and Always; Franke; Jason Miller of Roll & Hill; Kohler; The Nanz Company; Ralph Lauren Home; Schotten & Hansen; and Walker Zanger.
SHOP THE STORY