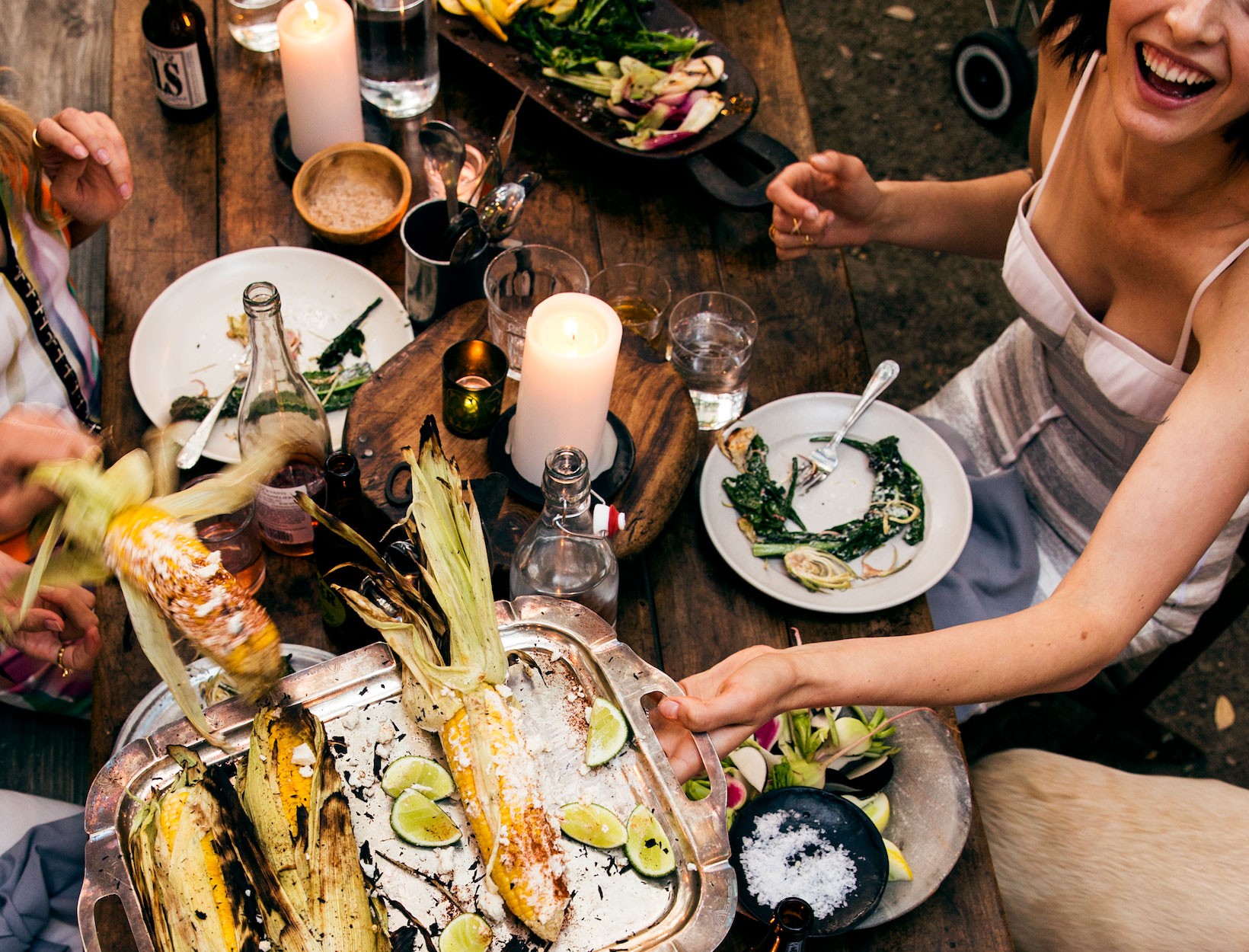 Classic Dinnerware Pieces for
End-of-Summer Entertaining
Maybe it's the fireflies. Maybe it's the tomatoes so fresh they need only a drizzle of olive oil. Maybe it's the endless pours of rosé. But most likely, the magic of a summer dinner party is a combination of all of the above. There's something about knowing that the season won't last forever, that dusk hovers just a little longer than you expect, and that these evenings have a way of making us forget our bedtimes. To make the most out of the end of summer and end-of-summer soirees, we rounded up these dining pieces—whether you're inviting friends over for cocktails under the bistro lights, meeting them for a final picnic on the beach, or throwing one last BBQ before you cover up the grill.
Indoor Fete
Think of this as your other entertaining uniform: perfectly curved wine glasses and eclectic, elegant dinnerware that will mix and match with your existing dishes.
Supper Alfresco
The best outdoor dinners are usually the ones thrown together on a whim. A few tried-and-true, simple pieces, such as a sturdy serving bowl and a rustic tablecloth, make setting the table a one-minute feat.
Seaside Picnic
Throw some unbreakable drinkware, compostable plates, and an all-purpose towel into this malleable tote (that ingeniously lets the sand run through) and you'll be good to stay on the beach well past the surfers.