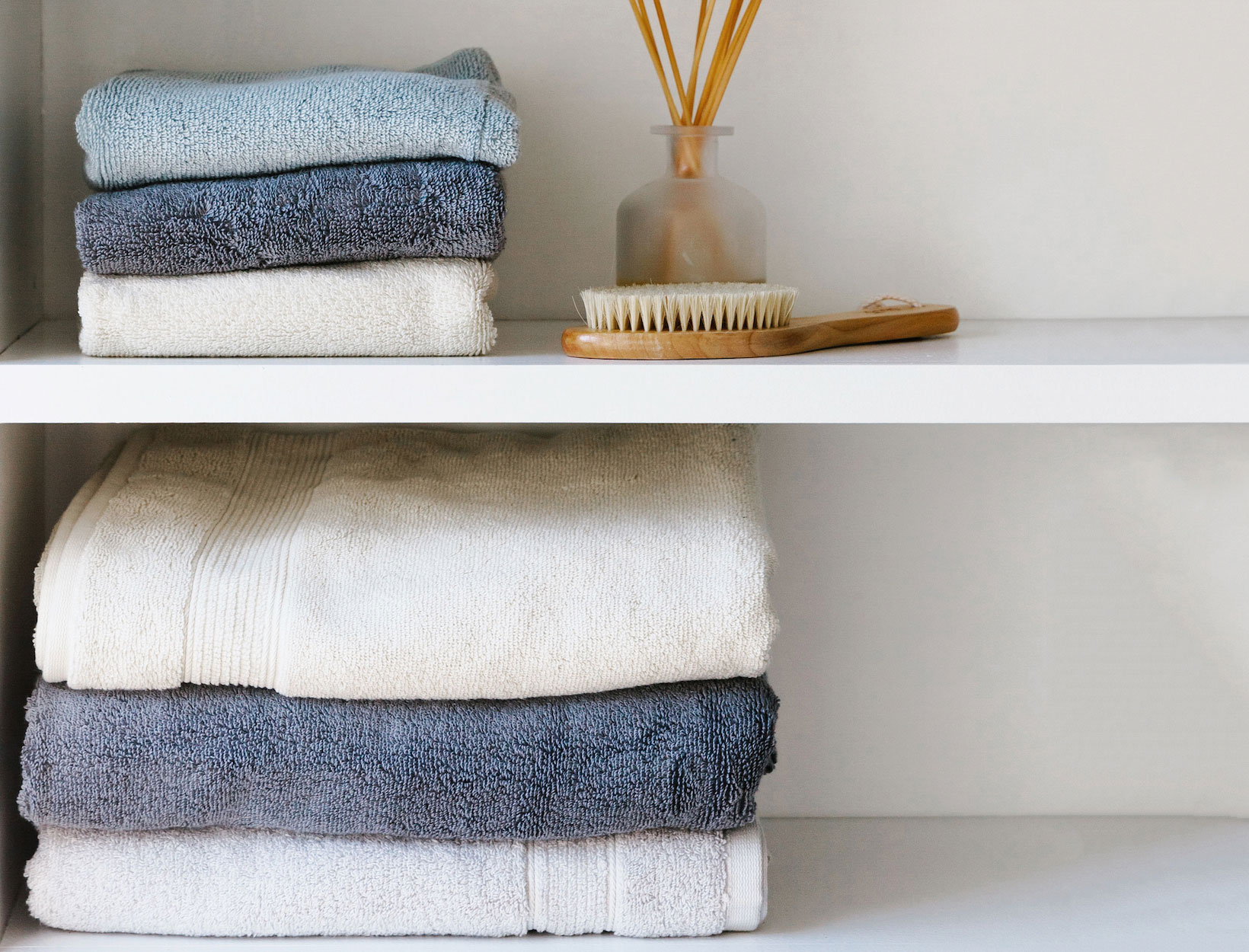 A State-of-the-Art Refresh
for the Laundry Room
In partnership with our friends at LG
We're willing to wager that the laundry room is the most overlooked—perhaps even neglected—room in the house. We get it: It exists solely for chores—and they're not particularly pleasant chores at that. Plus, it always takes loads of time. And there's always loads (get it?) more to do.
So we started looking at the humble laundry room as a challenge: Can we make it work faster? Is there a way to upgrade it? Could it actually be enjoyable? Well, yes. It would mean a well-equipped space and incredibly efficient, modern appliances that clean garments (as well as steam them, sanitize them, and keep them looking pristine). Start with a washing machine that does two separate loads at once (really, this actually exists). And if you can operate it from your phone, all the better. Then get a dryer that does the thinking for you. See that? Suddenly laundry is not a Sunday chore but a cool, techy way to keep your clothes in great shape.
A Washer and Dryer from the Gods
We need to respect our clothes by properly folding them. Marie Kondo told us so. So we're upgrading to the gold standard of care—efficient, allergen-zapping, time-saving care. This washer has a special cycle that removes more than 95 percent of dust mites, pet dander, and other allergens. (It's certified by the Asthma & Allergy Friendly Certification Program, an independent program that puts products through rigorous scientific tests to ensure their hypoallergenic and allergen-busting claims.) The five jets push water deep into the layers of the clothing, while the turbo wash cuts down cycle time by nearly half an hour. But here's what really gets us: A tiny-but-mighty pedestal washer lets you throw in a smaller load at the same time.
This is not just a dryer. It's a dryer with a built-in sensor that measures the moisture levels—and then shortens or lengthens the cycle time accordingly. It thinks for you, one damp shower towel at a time.
Steam Queen
It's the kind of thing you think belongs only at professional cleaners or in magazine fashion closets. Until you try it and every garment you own gets a face-lift. The LG Styler is like a spa for clothes, linens, pillows, blankets, stuffed animals. Put your silk dress or cashmere sweater in for a few minutes and the steam technology eases wrinkles, lifts impurities and odors, and zaps allergens, fungi, dust mites, and bacteria. (This, too, is Asthma & Allergy Friendly Certified.)
Supporting Cast
Whipping through laundry means hardworking essentials: a hefty catchall basket that corrals clutter and doubles as a laundry bin, heavy-duty scissors for loose ends, durable organic cotton towels as practical as they are pretty, And a modern streamlined lamp. That last one you don't need, per se, but it sure makes a laundry room more inviting.