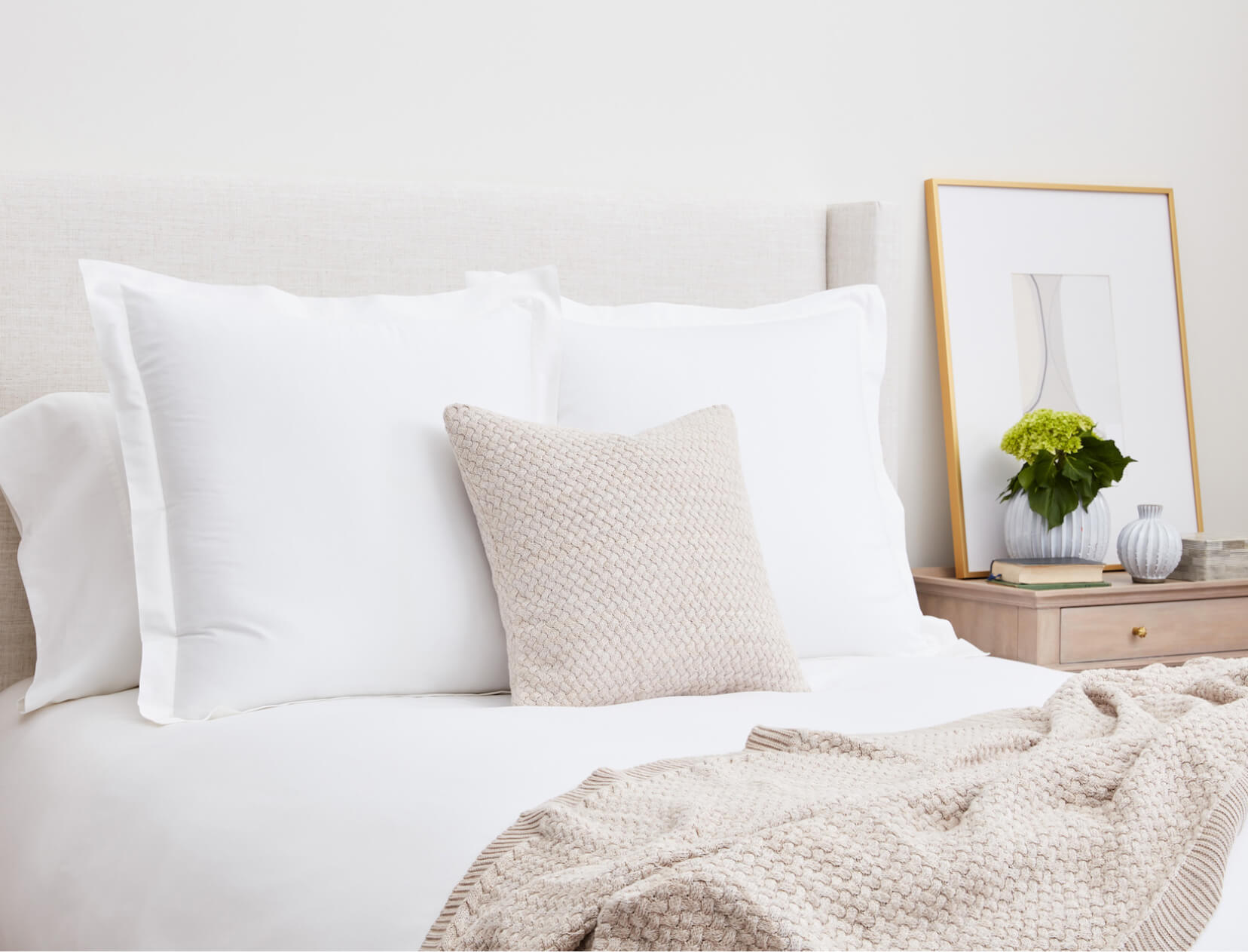 A Luxury Bedding Guru on How to Make the
Best of Your Bed
In partnership with our friends at Boll & Branch
Love your bed and every aspect of your life—sleep, mood, skin, sex, navigating work and relationships—vastly improves. "One of the best parts of the day is the time I have to myself before going to sleep," says Boll & Branch cofounder and chief designer Missy Tannen. "I wash my face, maybe watch some television—or I just lie there in bed with the lights off, loving that I'm exactly where I am." Tannen's focus on beds, bedding, and sleep started when she was teaching third grade. "My husband and I had renovated our bedroom and were moving from a queen bed to a king," says the New Jersey mom of three. "We needed sheets but couldn't find anything organic, sustainably made, and luxurious."
The Tannens started looking at organic cotton farming (not only is the conventional cotton industry infamously exploitative; it's also one of the most insecticide-intensive and water-waste-causing crops), textiles, and manufacturing. After a year, they'd created what they hadn't been able to find: the softest-ever sheets, exquisitely downy pillows and shams, cozy blankets, duvets, and more. The line of sumptuous, sustainably produced, Fair Trade–certified organic-cotton bedding was an instant hit when it launched in 2014—and it's grown exponentially ever since.
"We concentrate on making every piece feel incredible," Tannen says. "As you're lying in bed or running your feet along the sheets, you know that what you're sleeping in was made with intention, that it isn't harming you with pesticides and didn't harm the people who made it, either."
To say Tannen loves bedtime is an understatement. "You're drifting off, and there's that moment right before sleep that's so peaceful and amazing," she says. "It's this comfortable, serene, just-for-you space." Here, her five best tips for optimizing that moment.