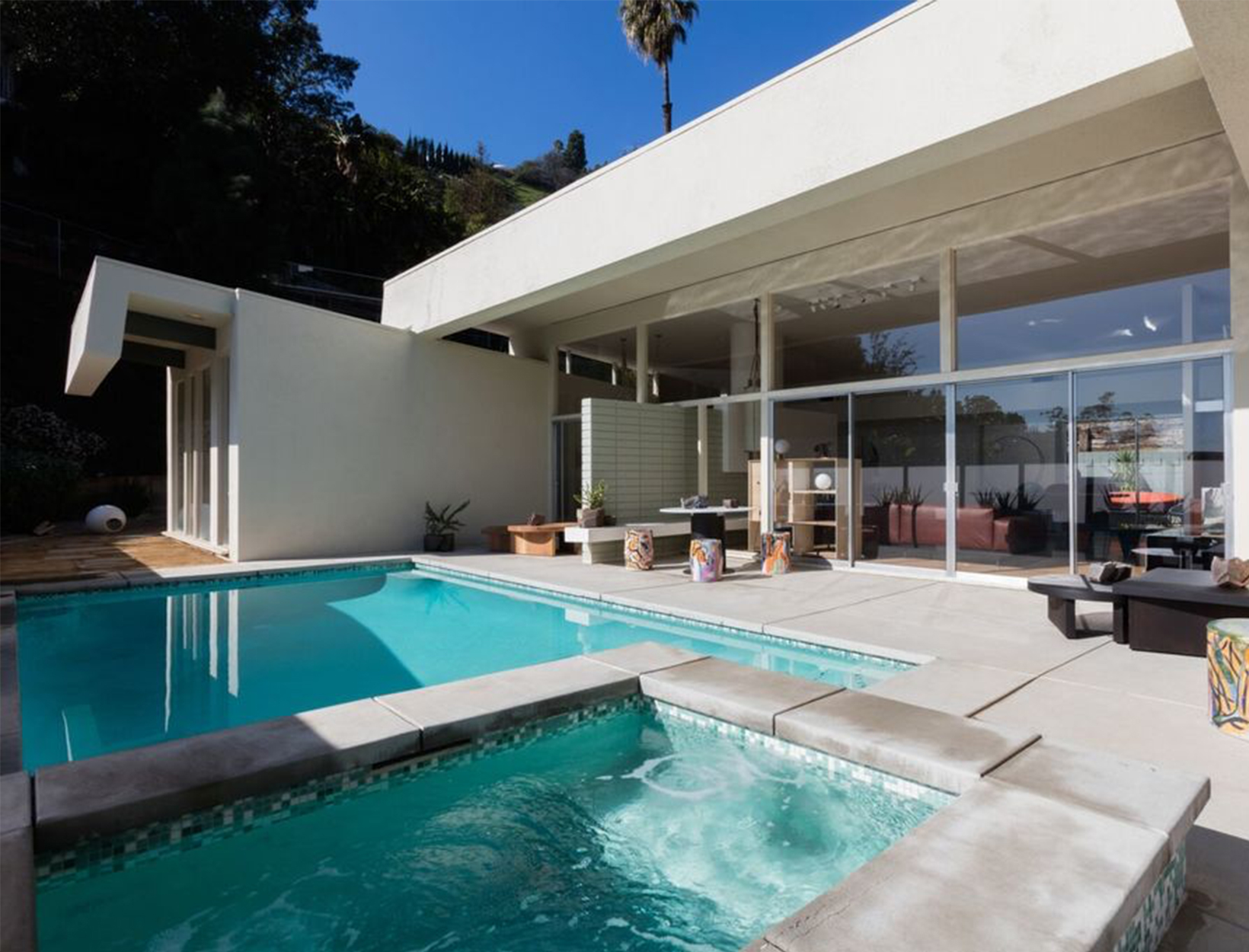 Photos: Lauren Coleman
A Mid-Century Modern Aficionado's Newest Outpost—Plus More LA Favorites
When David Alhadeff opened The Future Perfect in Brooklyn in 2003 it changed the design landscape in a major way; suddenly you could find the work of talented designers both burgeoning and established, mixed together and contextualized in a home-like setting. At the time, The Future Perfect was a real game changer, spawning many similar shops and supporting the careers of countless designers like Lindsey Adelman, Areaware, and Rich Brilliant Willing, just to name a few. Today, David Alhadeff's shops in Manhattan and San Francisco have a more refined, gallery-like feel, but the sense of discovery is still the same. In fact, with his latest project, Casa Perfect in LA, he's reinvented the wheel yet again. Housed in a classic, mid-century LA villa (pool included) decked out in TFP's finest, clients will find not only a showroom for the latest and greatest designers and discoveries, but a veritable oasis that can actually be lived in. In fact, it's a lesson in living the well-designed life. Below, an interview with David on what brought him to LA and where he finds inspiration here.
A Q&A with David Alhadeff
Q
When you started The Future Perfect, what was your mission, and do you think that's changed in the years since?
A
My mission was simple: to show the best of what's new in design. This is what The Future Perfect actually means to me, finding and showcasing the best in contemporary design. And although I think we have broadened our viewpoint, we remain true to the same mission today. The exciting part is looking back over almost 15 years, and seeing the designers we have been the first to work with, become top of their field. Designers like Lindsey Adelman, David Wiseman, and Jaime Hayon all showed with The Future Perfect as either their first or one of their first spaces. It makes me feel confident about our mission—past, present, and future.
Q
When and why did LA become of interest for TFP?
A
LA has been of interest for over ten years. We did a shop within a shop at TenOverSix in 2006 and I think that experience gave me a chance to fall in love with LA. Since then, I have wanted to do something in the area, but the opportunity just never presented itself. We're in LA now because everything just fell into place.
Q
What's different about the NY, the SF, and now LA customer/visitor at your shops and showrooms?
A
Our clients are very similar and cross-pollinate across all of our locations. For example, a lot of our San Francisco's offerings end up in New York and Los Angeles because so many of the world's best architects and design professionals work in the Bay Area. We have locations in each of the areas so we can better service our local community and enrich our program from each of those local neighborhoods. When I opened the San Francisco outpost, I learned a lot from the experience, and as a result changed a lot about how we manage our New York location. And now that Casa Perfect is open, I can already see ways to improve our New York and San Francisco locations.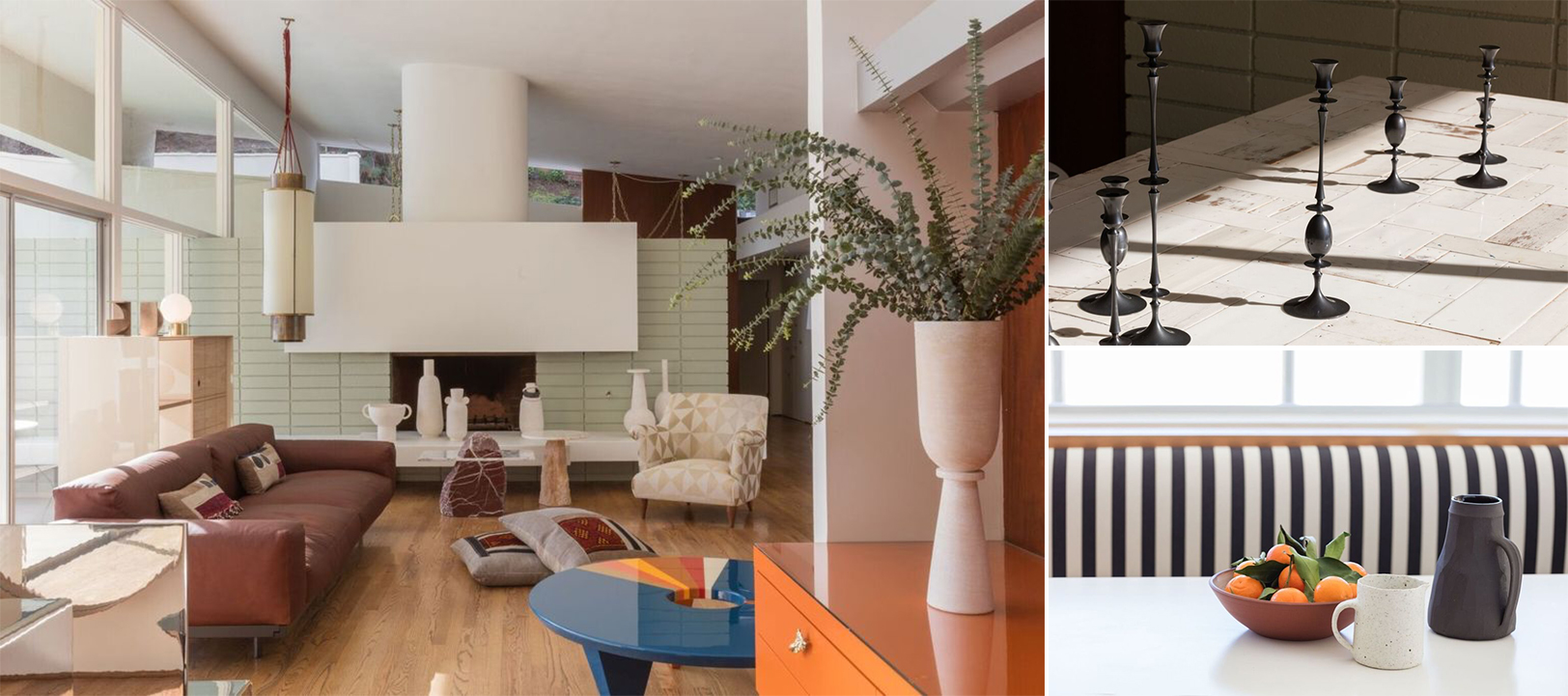 Q
How would you describe the LA aesthetic? Were there any cultural icons or places that were of particular inspiration for this new space?
A
I think the LA aesthetic is really typified by Casa Perfect: A perfect mid-century architecture with palm trees on the horizon, a Hockney-esque sense of sparkling water all around, and sun beating down that makes sunglasses indoors perfectly acceptable. I walked in and thought, this is a no-brainer! There are too many cultural influences and spaces that were of inspiration, but I was particularly drawn to the new momentum of creative work being made in LA. The feeling in LA today reminds me of Brooklyn back in 2003. It's really exciting. There's a palpable wave of cultural inspiration building and I wanted to be a part of it.
Q
What are some of your favorite LA hangouts (other than, of course, Casa Perfect?)
A
Well, obviously Casa Perfect is my number one! It's not just a showroom space, it's my home. I love LA, I'm no Angeleno, but I have spent some time in the city and have loved getting to know it. Here are my favorite places to shop, caffeinate and chill out….