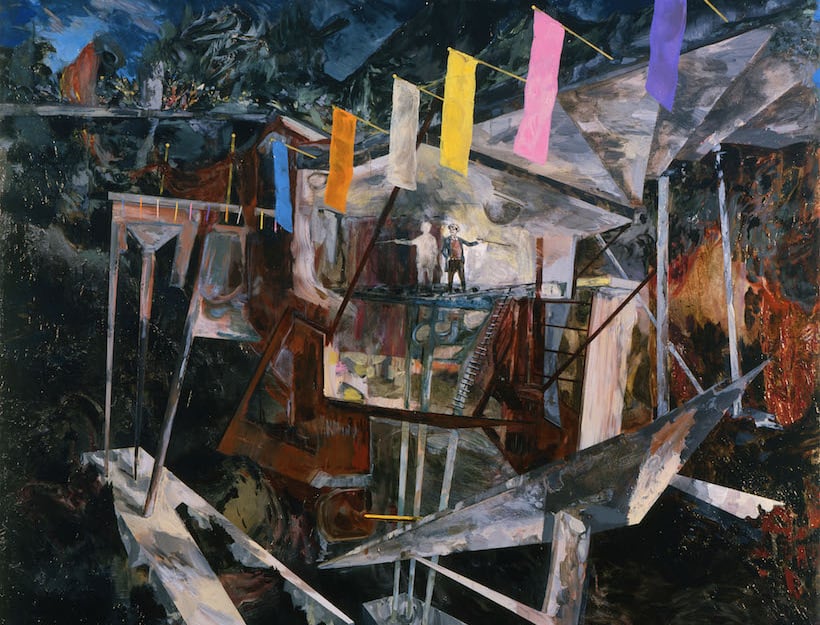 A Lower East Side Gallery Guide
In the last 15 years, the scene on New York's Lower East Side has slowly flourished—lower rents and the 2007 arrival of the New Museum being major factors. Just this month marks the arrival of an expansive new space from Richard Taittinger Gallery (yes, he's an heir to the champagne dynasty of the same name), which joins a spate of big-name galleries (Sperone Westwater, Lehmann Mapuin, Boesky East) and early 2000s pioneers (Nicelle Beauchene, INVISIBLE-EXPORTS, Miguel Abreu, Canada, Rachel Uffner).
For gallery director Risa Needleman of INVISIBLE-EXPORTS, the arrival of the more established guard is a great thing, bringing even more diversity, not to mention footfall, to the LES—there's room for everyone here. Below is a guide to things up this weekend, as there are a lot of not-to-be-missed shows closing soon. Consider taking a spin on Sunday: While the Chelsea galleries all close that day, the LES is in full swing.
Where the Gallerists and Artists Eat & Drink:
While Vanessa's Dumpling House and Cup & Saucer on Canal are popular and comfortingly kitschy choices for daytime eats, below are a couple of the insider's after-hours haunts.
Grey Lady: Lobster Rolls, Seafood Stew and Dark N' Stormy's are popular favorites at this Nantucket-inspired bar and restaurant.
Fig. 19: Appropriately tucked behind Envoy Enterprises on Chrystie Street, many a gallery after party is known to take place here.