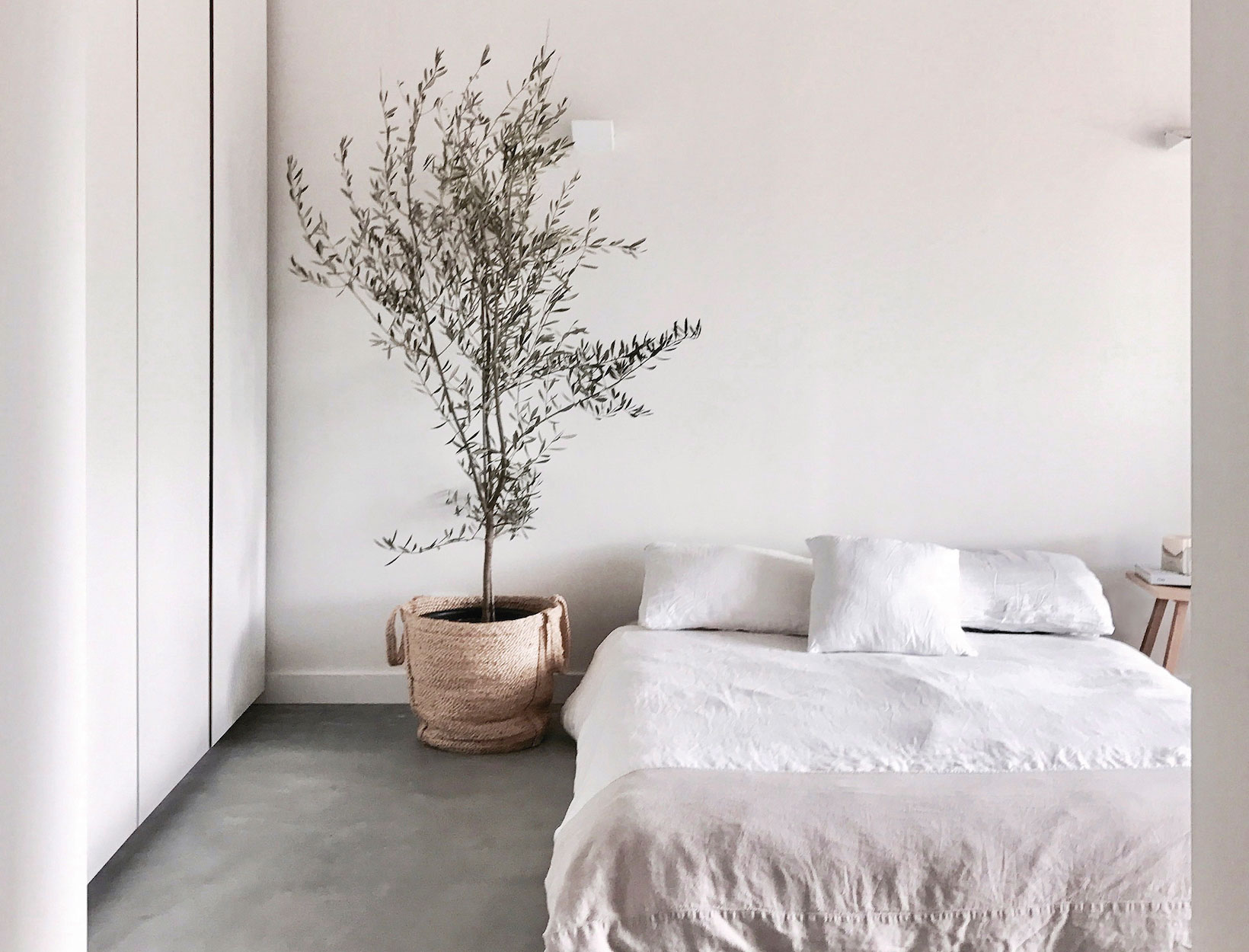 9 Essentials for a Minimal, Comfortable,
Sleep-Inducing Bedroom
In partnership with our friends at


We do a lot more in our bedrooms than sleep (email, read, pretend not to be on our phones but then be on our phones). Of course none of this negates the paramount importance of sleep. So it follows that it's essential to create a bedroom that mimics a lullaby—something simple, comforting, and utterly soothing. We have just the formula.
1

Gorgeous Bedding

Because melt-into-them organic sheets really are a priority. And these super soft flannel ones make for the coziest nights imaginable.

2

Clutter Keeper

The perfect basket to corral extra blankets.

3

Warmth Maker

An indulgently soft, organic woven throw in a relaxing shade of blue.

4

Midnight Sips

The hands-down most elegant way to keep a glass of water nearby.

5

Minimal Sconces

The softest bedside reading light.

6

Nightstand Staple

Perfect for keeping rings, lip balm, and your watch in one place.

7

Simply Framed

Fall asleep savoring a favorite travel memory or dream escape.

8

Bedtime Ritual

Smooth this lavender-vetiver-jasmine blend in between toes before tucking in.

9

Aromatherapy Hero

Sleep just comes easier when the air is filled with relaxing ylang-ylang and chamomile essential oils.