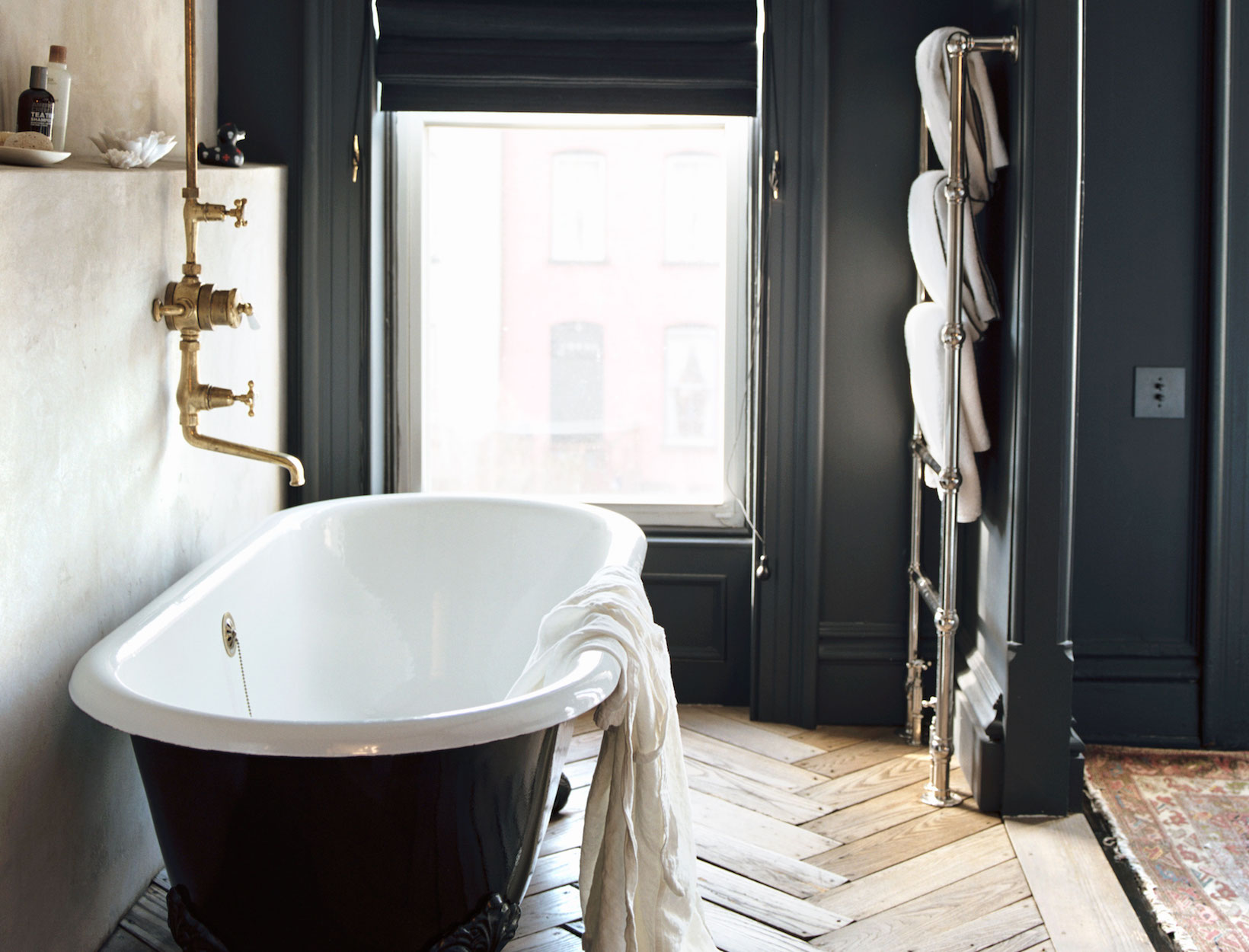 8 Clean Essentials (and 1 Indulgence)
for the Bathroom
In partnership with our friends at


Exclusively at Bed Bath & Beyond
There are ways to make a bathroom efficient, flexible, and beautiful. (Yes: beautiful.) And because the bathroom is almost always the smallest room in the house, every item you put in there needs to be all three. Which is why these pieces—whether it's the cushiest organic towels you've ever felt or a sleek showerhead—are completely essential. Before you know it, you'll be making excuses to take three showers a day. (Good thing that showerhead is also eco-friendly.)
1

SUSTAINABLY SOFT

What towels should always be: hyper-absorbent and incredibly soft. These are made of GOTS-certified cotton
and eco-friendly dyes. And somehow, magically, they get fluffier with every wash.

2

CLEAN KIT

Every natural accoutrement for pristine teeth—a biodegradable toothbrush, coconut-fiber floss, natural mouthwash, and toothpaste that's free of SLS, SCS, and PEG—in a cute, recyclable pouch.

3

LOCAL COLOR

Flowers are always a natural, if slightly indulgent, addition to any bathroom vanity—and one that's always worth making room for.

4

CLUTTER-FREE

You can use this sturdy basket as anything—towel storage, magazine holder, or the most stylish laundry hamper there ever was.

5

CLEAR WATERS

This sleek showerhead pops open for quick cleaning, so it's easy to get rid of mold, mildew, and any sediments.

6

GLASS VESSEL

A chic glass container that keeps makeup, brushes, organic cotton
swabs—anything,
really—neatly stored is as much form as it is function.

7

GOOD SCENTS

It's a mood-lifter and
a game-changer: Use this to diffuse citrus essential oils in
the morning or lavender during a nighttime bath.

8

MIGHTY PURE

Drop this small stick of charcoal into the bath: It's so easy—and so satisfying.

9

SHOWER HERO

A creamy body wash made of hand-harvested glacial
marine clay, it lathers into a rich foam, smells like heaven, and leaves skin softer than you can imagine.