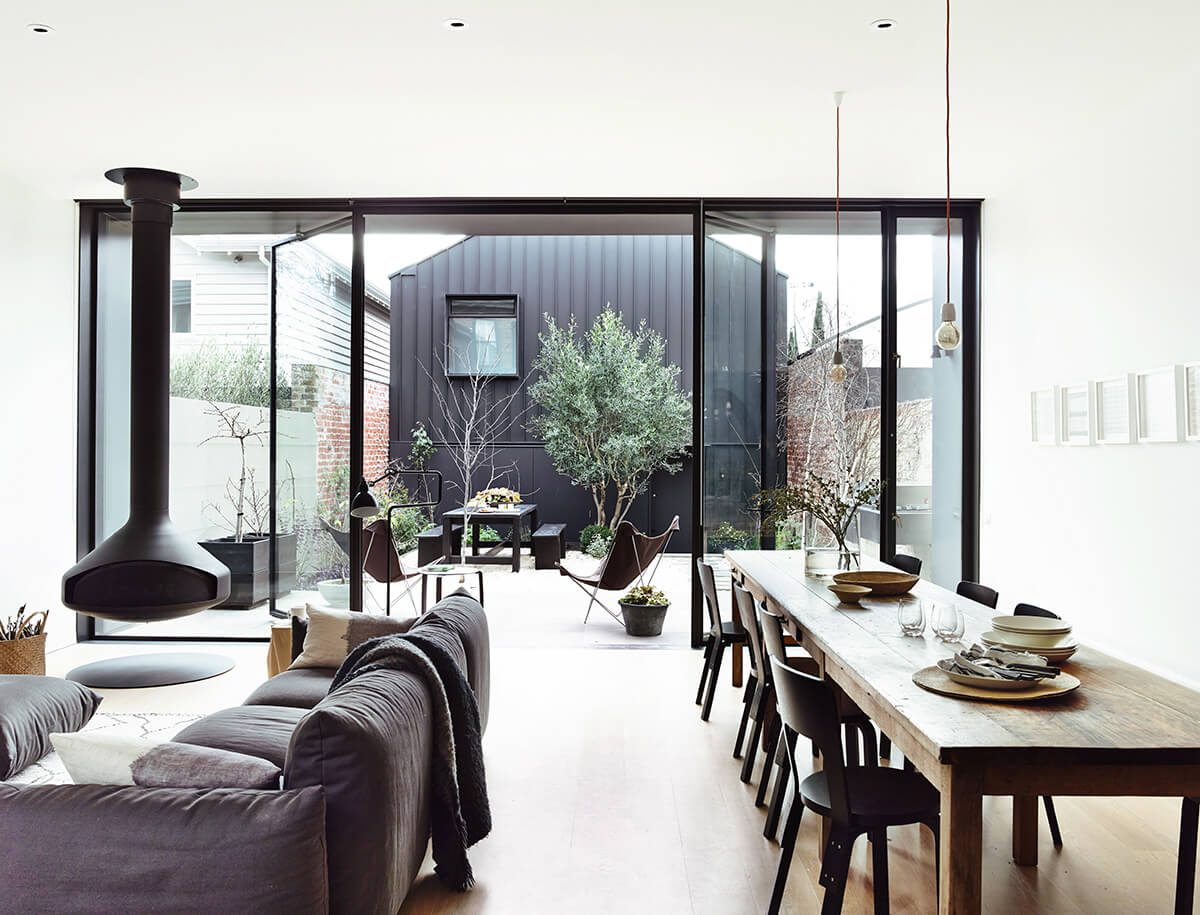 12 Hosting Hacks to Help You
Survive the Holidays
This time of year, a few ingenious hacks can help keep stress levels down, especially when you're throwing a holiday party or hosting extended family. We looked to some of our favorite hosts for their tips and tricks to help navigate the season. From furniture MVPs to a foolproof playlist (it will please both your mother-in-law and your hipster cousin—trust), the below will make for easier prep—and the kind of gatherings you'll actually be able to enjoy.
1

Stocked Bar

"We're big believers in keeping entertaining essentials corralled in once place; you're more likely to throw that impromptu cocktail party if everything is organized and ready to go," says Julie Carlson, editor-in-chief of Remodelista and co-author of Remodelista: The Organized Home. "Designate a drawer in your kitchen or dining room as an instant cocktail party kit and stock it with the basics: a corkscrew, a bottle opener, cocktail accessories, drinks napkins, votive holders, and votive candles. Organize it all on a tray so you can lift everything out of the drawer for quick delivery to the table."

©Remodelista: The Organized Home by Julie Carlson and Margot Guralnick, Artisan, 2017. Photos by Matthew Williams.

2

Mood Lights

Candlelight always sets a relaxed tone. Spread mismatched tea lights across a tablescape or sorted together on a coffee table.

SKULTUNA Tea Light Holder, Set of 5, goop, $120

3

Crash Pad

A streamlined daybed works overtime as an extra guest bed in a smaller space.

CB2 BOHO DAYBED, CB2, $1249

4

Double-Duty Napkins

Keep a pile of napkins on the counter for guests to grab—and to mop up unexpected spills. Charmingly rustic, these linen napkins get softer with every wash.

SIR MADAM Linen Napkins, Set of 4, goop, $78

5

Sweet Fix

Peppermint Truffles can be made well in advance and put out before guests arrive. Bonus: Make an extra batch or two to have on hand for an unexpected host gift.
A good playlist is clutch for any party. "Instead of creating a list of songs
about the season, we like to compile playlists to put on while hanging out with
friends and family," says Michael David, co-founder of Dart Collective.