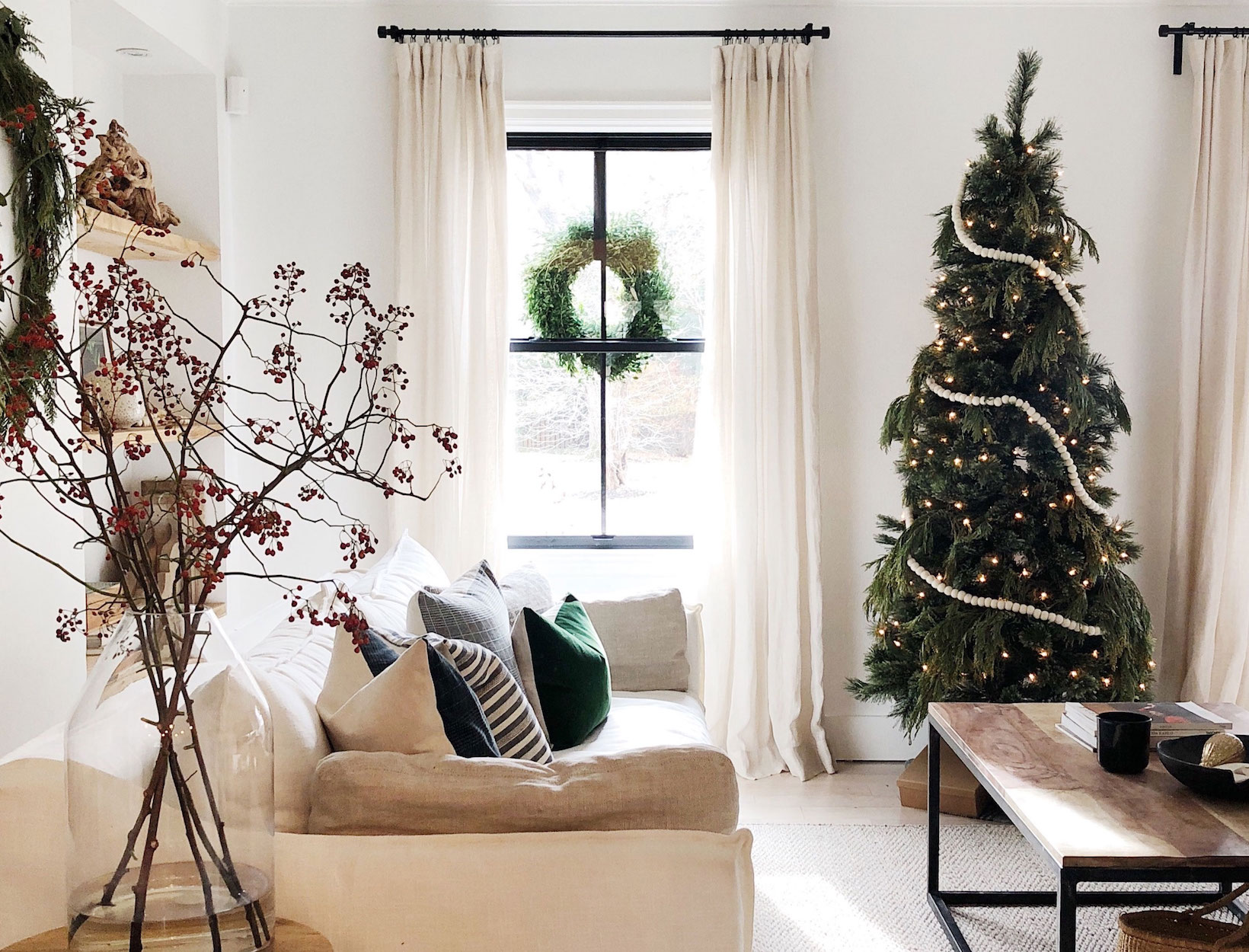 Photo courtesy of HOUSE SEVEN design+build
11 Glamorous,
Festive, Indulgent
Home
Accessories
for the Holidays
In partnership with our friends at

There's something to be said for surrendering to all the glitteriness of the holidays. We're innately drawn to pretty, shiny things—and this time of year gives us license to indulge in every last sparkly ornament. We're talking about the pieces that feel indulgent and glamorous, even a little nostalgic. There's no formula really—just choose things that spark joy and make your home feel vibrant and magically festive. It's that easy.
1

A Collectible
Snowflake

Attention Christmas trees everywhere: Meet your most beautiful new ornament.

2

Dark and
Moody

Perfect to store jewelry, keepsakes, or nothing at all—the intense, smoky color of this vanity jar makes it look like a precious jewel.

3

Attention Grabber

A gorgeous, glittering bowl that might just be the most extravagant excuse to display peppermint candies we've ever seen.

4

Sweet and Glamorous

Slice anything—a homemade cake, boxed brownies, any dessert really—on this marble stand and it will look like it's on display.

5

Let It Glow

Part light source, part work of art.

6

Cheers!

This is crystal doing exactly what it's meant to do—make champagne taste better and New Year's Eve last longer.
7

Luxe Cushion

Made from ethically sourced cashmere, this pillow makes anything it touches cozier.

8

Under Wraps

Find a crackling fire. Sit next to it. And wrap yourself in sapphire-blue cashmere for the coziest wintry night imaginable.

9

Brass Tacks

Chic enough to leave out even when you're not burning incense.

10

Initial Here

Brightly monogrammed napkins that elevate any tablescape. Or barscape. Or mantlescape, for that matter.

11

Generous Pour

Between the smoky handblown glass and the twenty-four-karat gold-leaf stopper, this decanter is worthy of only the finest ten-year…make that twenty-year single-malt scotch.