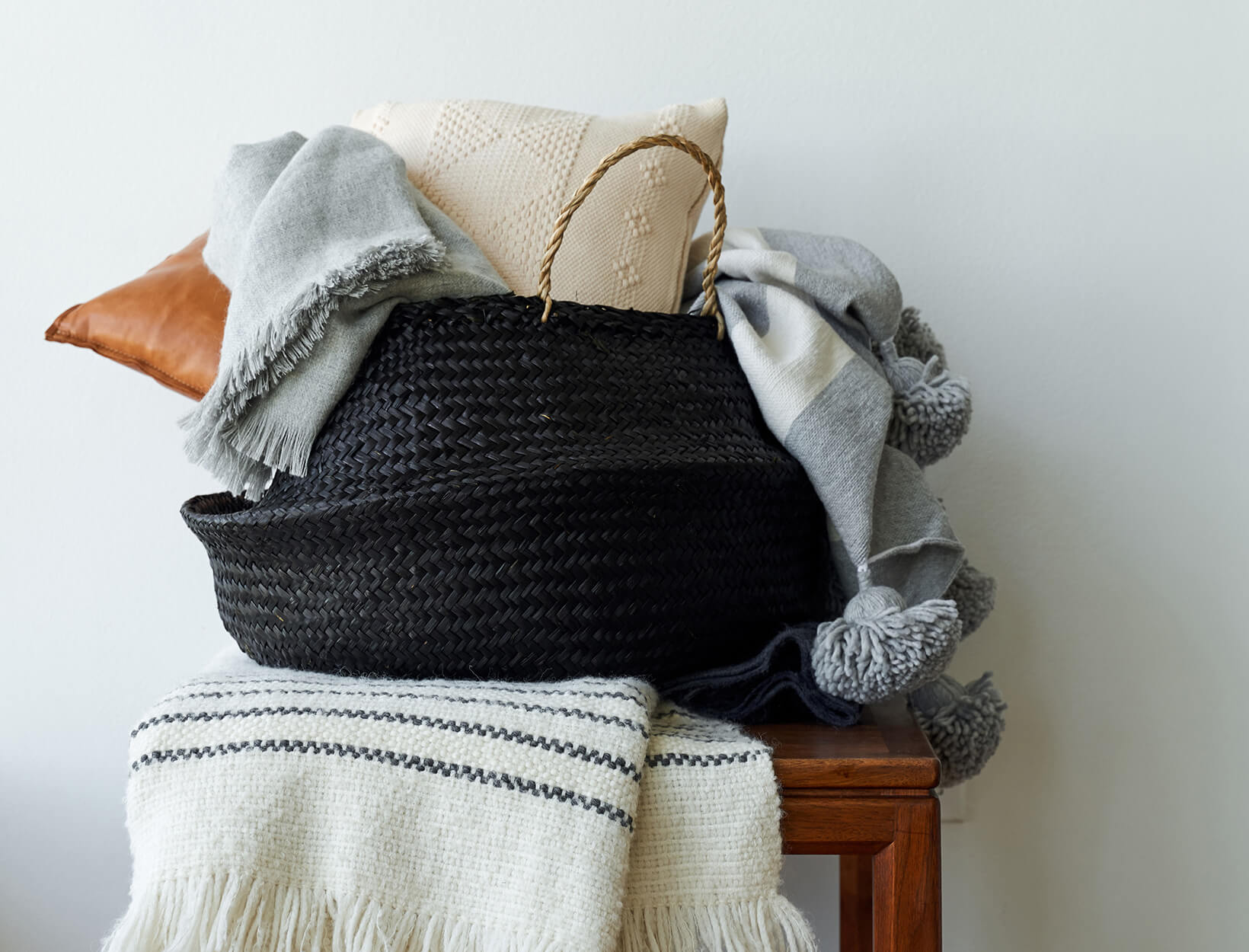 10 Ways to Make Houseguests More Comfortable
When it comes to making sure your guests feel welcome and relaxed, love is in the details: The smallest gestures, from making an extra set of house keys to leaving a handwritten note with everything from your Wi-Fi password to the best spot in town for coffee, can make all the difference. Here, our essentials for creating a guest room that is warm, inviting, and ultimately a home-away-from-home.
1

Guide to the 'hood

We love the idea of leaving a guide to your city with a personalized note highlighting important house info (security codes, TV instructions, and Wi-Fi passwords) and your list of neighborhood spots to grab a coffee, go for a run, and the location of the nearest drugstore. This empowers guests to live more like locals–and also avoids any awkwardness of having to ask if they want to run out by themselves.

2

Charging Station

We like this chic, minimalist charging
dock because it's weighted, making it
stable enough to use while your device
is charging.

3

OVERSIZED THROW

For chilly nights, leave an extra blanket by the bed. This one is generously sized, making it perfect for guests to take to the beach or park, too.

4

AROMATHERAPY

This ceramic diffuser will add an unexpected element of
calm for your guests. Leave a small selection of essential oils
for them to choose from—and a quick note on its ease of use.

5

SKIN SAVER

Better than any generic
travel-sized bottle: Leave this
gorgeous tube of antioxidant-rich
body cream in the bathroom or
on a nightstand. .

6

CHIC CATCHALL

A catchall tray offers an easy spot to
corral keys, jewelry, and reading glasses.

7

THIRST
QUENCHER

There's nothing worse than
waking up parched in an unfamiliar
space. A beautiful water carafe
means your guests don't have to
fumble around in the dark in
search of the kitchen.

8

SEXY SCENT

Have a clean, welcoming,
sexy scent burning when your
guests arrive for a bit of
hotel-like decadence.

9

WELCOME
BOUQUET

It's doesn't have to be an
over-the-top bouquet,
small, fresh blooms in a bud
vase tell any visitor you're
happy to see them.

10

PLUSH TOWELS

Because who doesn't love
super-plush bath towels?