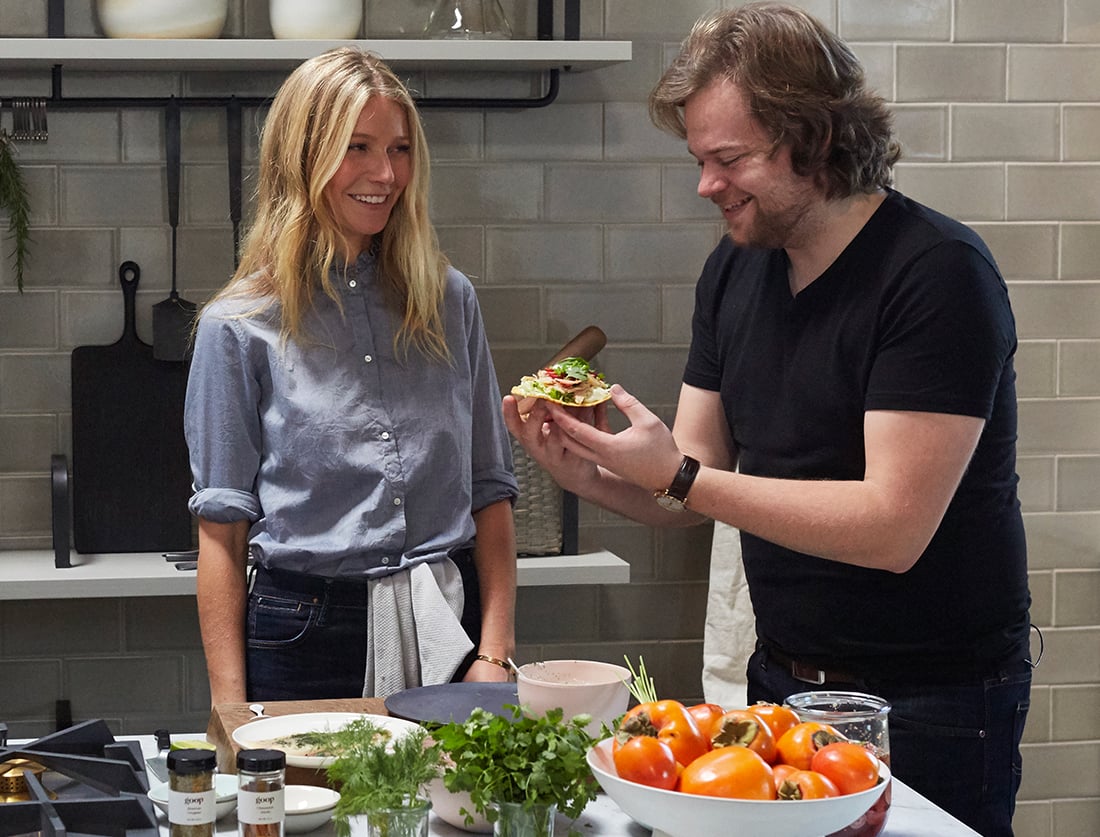 The TACO: gp x Magnus
The TACO: gp x Magnus
Magnus Nilsson (head chef of two-Michelin-star restaurant Fäviken and author of Fäviken and The Nordic Cookbook) is a straight-up culinary legend, so when he decided to swing by our brand-new test kitchen last month, we were, understandably, a little starstruck. Thankfully, our #bosslady kept her cool, taking him out for some epic tacos from one of our favorite food trucks before heading back to the test kitchen, where everyone showed off their respective culinary skills. Check out the video above and get the recipes for their Scandi/Cali mash-up dishes below.
Magnus Cali-fied a classic Fäviken flaxseed cracker by mixing in local almonds and red walnuts, then topped it with beautiful produce from the farmer's market.

Cali and Scandinavian cuisine might not sound like a harmonious pair, but we loved this hybrid of classics: tostada meets smørrebrød!