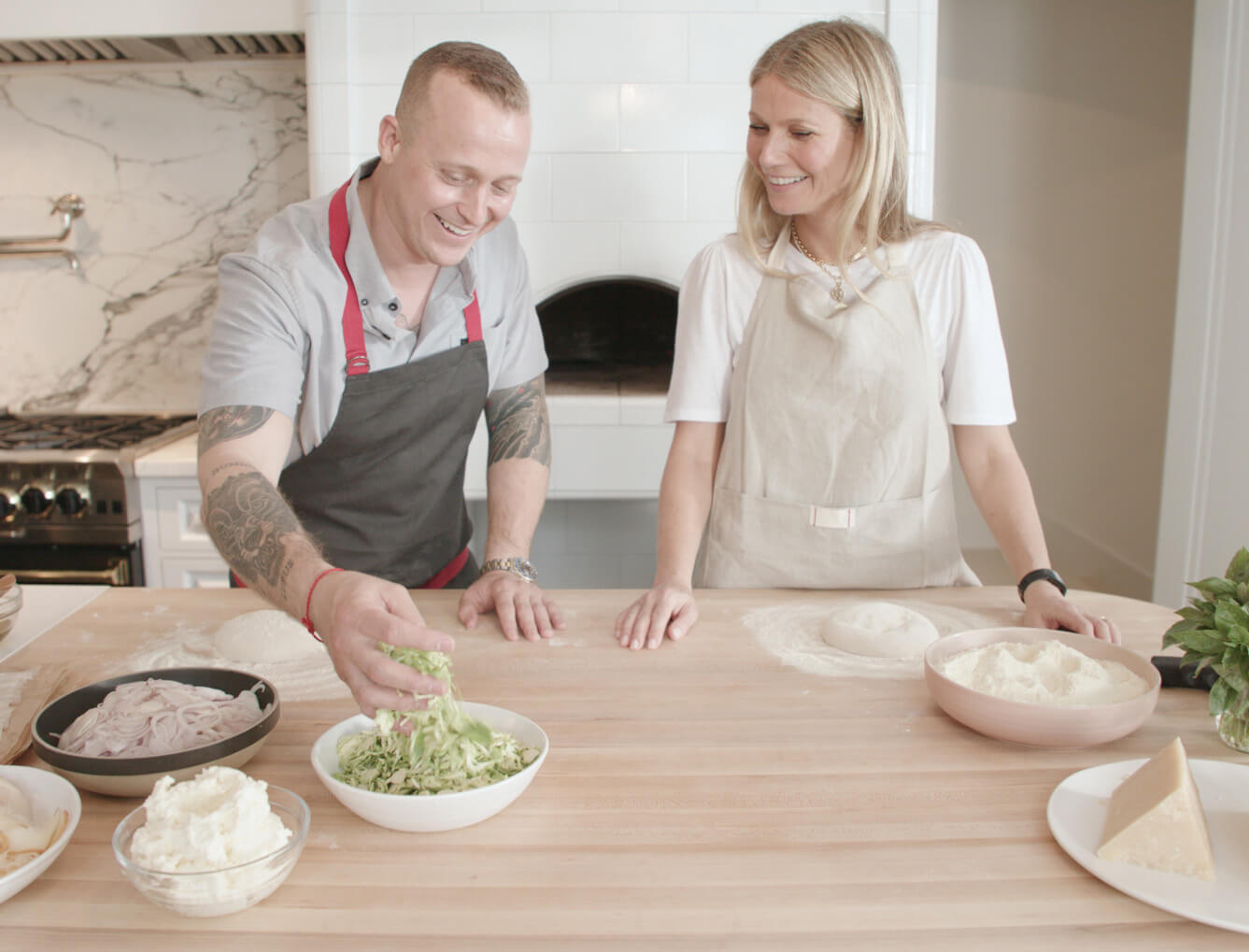 Gwyneth Learns How to Make the Best Sourdough Pizza
On Gwyneth: G. Label Jordan Tee, goop, $145
Gwyneth Learns How to Make
the Best Sourdough Pizza
GP said it best: "Pizza is the greatest food of all time." When David Nayfeld—chef and co-owner of San Francisco's Che Fico—visited GP, they turned his signature sourdough into two different pies with incredibly flavorful crusts. We took down the recipes for the simple margherita pizza and Brussels sprouts, pancetta, and ricotta combo—you'll want to eat both after watching GP and Nayfeld make them in the kitchen. And for those who want to go all out: We added Nayfeld's recipe for making his dough from scratch.
The Pizza Recipes

This is some real-deal dough. GP loved this pizza so much, she asked Che Fico chef and co-owner David Nayfeld to come to LA and show us how it's done.

The secret to this pie is its simplicity, so go for really great-quality ingredients.

Che Fico's take on a white pie is less heavy than most. The cheeses and pancetta provide richness, which is nicely balanced by the savory cruciferous Brussels sprouts, and the bright lemon juice at the end really wakes up your palate.