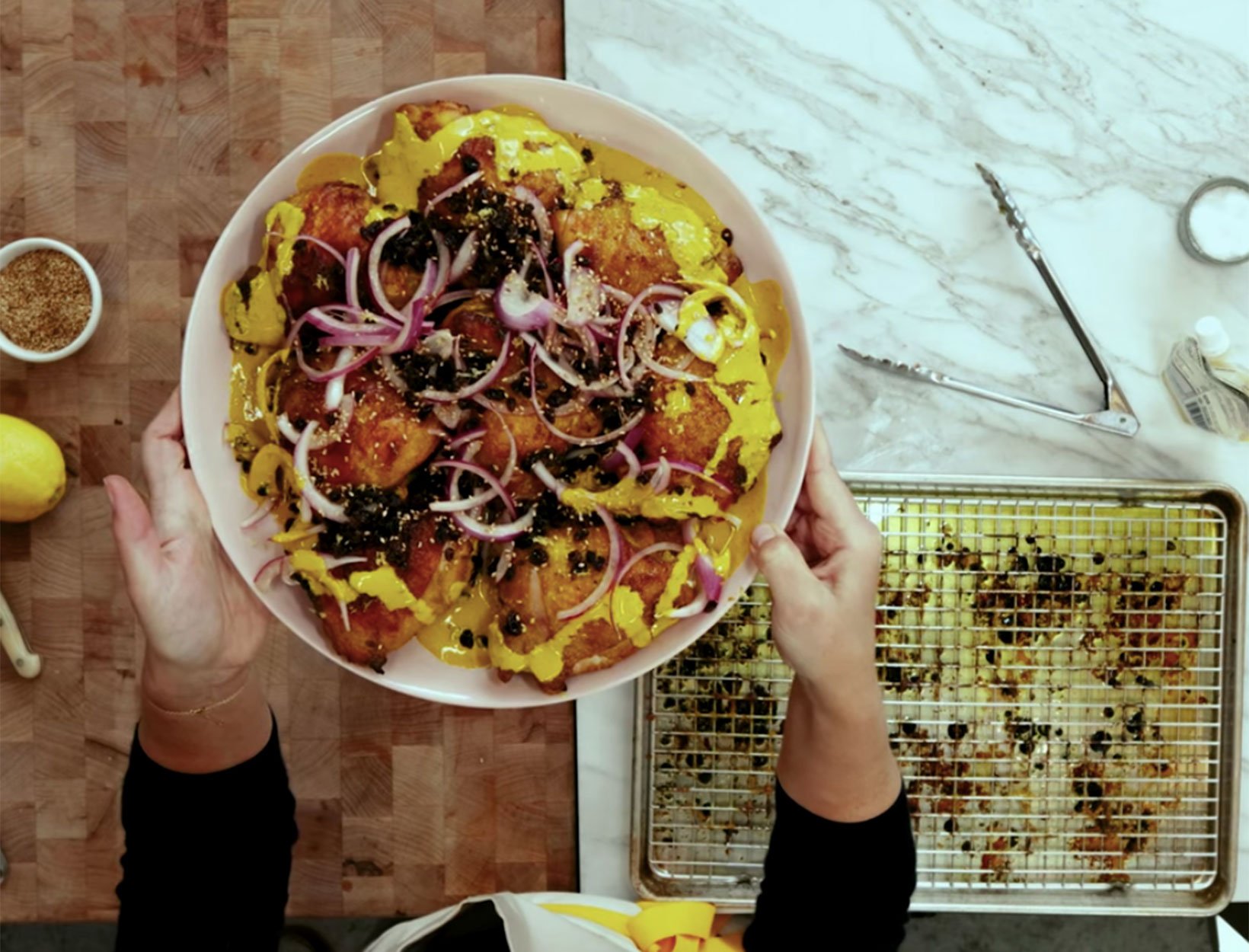 A Premade Golden Turmeric Tahini Sauce—and the Dinner Recipe to Go with It
A Premade Golden Turmeric Tahini Sauce—and the Dinner Recipe to Go with It
Alison Cayne, founder of the NYC cooking school Haven's Kitchen, knows a good sauce. It's her thing. Exhibit A: one sauce, five weeknight dinner ideas. Exhibit B: three secret-sauced vegan meals.
For a long time, Cayne kept hearing her students say that if they could just find a really good premade sauce, getting dinner ready would be so much easier. So she developed a line of super fresh, flavor-boosting, time-saving sauces for busy home cooks. At the beginning of the year, she stopped by HQ to show us how easy it can be with her roasted chicken thighs recipe—complete with Haven's Kitchen Golden Turmeric Tahini sauce and quick-pickled onions and currants.
Savory, tangy, and just a little sweet. This dish is all about balance, and the Golden Turmeric Tahini sauce brings it home. Find the sauce online or at your local Whole Foods.