Meet Our Sexual Wellness Collection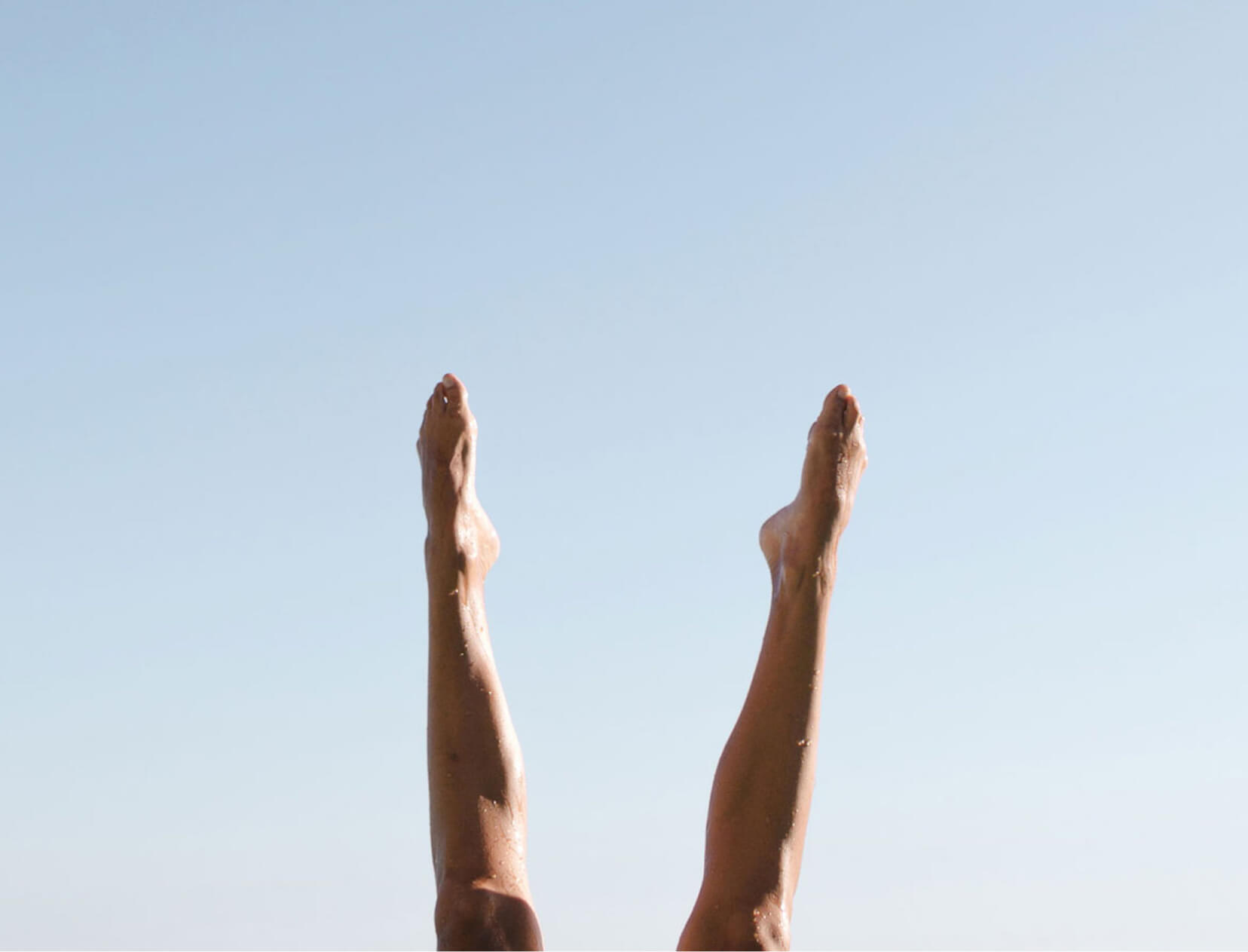 Over the past decade, we've spoken to researchers, therapists, intimacy coaches, and many of you about desire and sex. In our first Netflix series, The goop Lab, we spent one episode exploring different ways to remove shame and receive pleasure. In our second series, Sex, Love & goop, we went all in.
As we've learned about what brings us pleasure, our sexual wellness toolkit has evolved and expanded. When we couldn't find the specific pleasure-enhancing products we wanted for ourselves—and the ones you were asking for—we made them: three vibrators that deliver vastly different sensations and a supplement formulated to support women's sexual arousal and desire.* Our product development team has proved that the contents of our bedside drawers can align with our values and desires. Like all goop beauty and wellness products, our online sex shop is thoughtfully made with clean, safe, luxurious, and effective materials and ingredients.
THE VIBRATORS
Double-Sided Wand Vibrator
The first run of this vibrator sold out in less than a day. And it's been a fan favorite ever since. One end has a wonder-ball wand with deep, rumbly vibrations for external stimulation. The slim white pointed end is bendy and can be used for more-targeted clitoral stimulation (you can also use it to penetrate up to three inches). Each end of the wand offers eight pulsating patterns that vary in intensity, with easy-to-operate controls for uninterrupted navigation.
This vibrator is water-resistant—for aquatic adventures—and has an LED battery-life display so you can clearly see when it's time to recharge. Each light indicates 15 minutes of time left on the clock. Four lights mean you've got about an hour; one light means you have 15 minutes.
It's also a thing of beauty on a nightstand.
Ultraplush Self-Heating G-Spot Vibrator
A little G-spot 101: You won't find the G-spot on a diagram of the vulva. That's because it's not a distinct part of your anatomy—it's an erogenous zone that's part of your larger clitoral network. Located close to the root of your clitoris, your G-spot is stimulated internally, typically by applying persistent stroking pressure after you're already aroused.
We designed our tricked-out Ultraplush Self-Heating G-Spot Vibrator to maximize pleasure during G-spot exploration. It's curved at the perfect angle. Dual-density silicone gives the tip an ultraplush, squishable feeling. The toy has just enough flexibility to move with you and help you find angles that feel exactly right. And a self-heating function gently warms the vibrator to just above body temperature—this helps relax your muscles and promotes blood flow, which is ideal for sexual well-being. (The heat makes the vibrator feel like a partner's touch.) There are 10 vibration modes—3 steady intensities and 7 patterns—that can deliver a variety of sensations, from a gentle tingling to an intense rumbling. Of course, we used velvety-soft body-safe silicone, and it's water-resistant for bath and shower play.
VIVA LA VULVA VIBRATOR
Viva la Vulva is a clitoral vibrator that's designed for broader vulva massage, too—so you can build to deeper, more-satisfying orgasms. Start by holding the toy with the gold orb between your third finger and thumb, and use the highest part of the arch (where the vibrations are strongest) wherever it feels good. Go straight for the clitoris if you like, or take your time warming up by running it over your labia, your nipples, or other sensitive spots.
If you thought it couldn't get better, Viva la Vulva happens to be whisper-quiet, shower-safe, and made of super luxe, impossibly soft silicone. And just look at it: It's beyond cute, which makes it the obvious thing to wrap up for birthdays, bachelorette parties, whatever.
THE SUPPLEMENT
DTF
We're not ashamed to say we wanted help shifting our sex drive into gear. And we also know we're not alone—everyday stress and anxiety, hormonal fluctuations, and fatigue can all impact female libido and sexual health. Which is why we formulated DTF with three key ingredients to support healthy sexual function, vitality, and mood in women. First up, Libifem® fenugreek extract, which was clinically shown to support healthy sexual arousal and desire in women and provide support for symptoms of menopause. Next, shatavari, an adaptogenic herb traditionally used in Ayurveda to support female health. And for mood support, saffron extract. The ingredients in DTF work best when used over time—consistency is key.*
It's also vegan and plant-based and made without hormones, GMOs, gluten, or soy.
Libifem® is a registered trademark of Gencor.