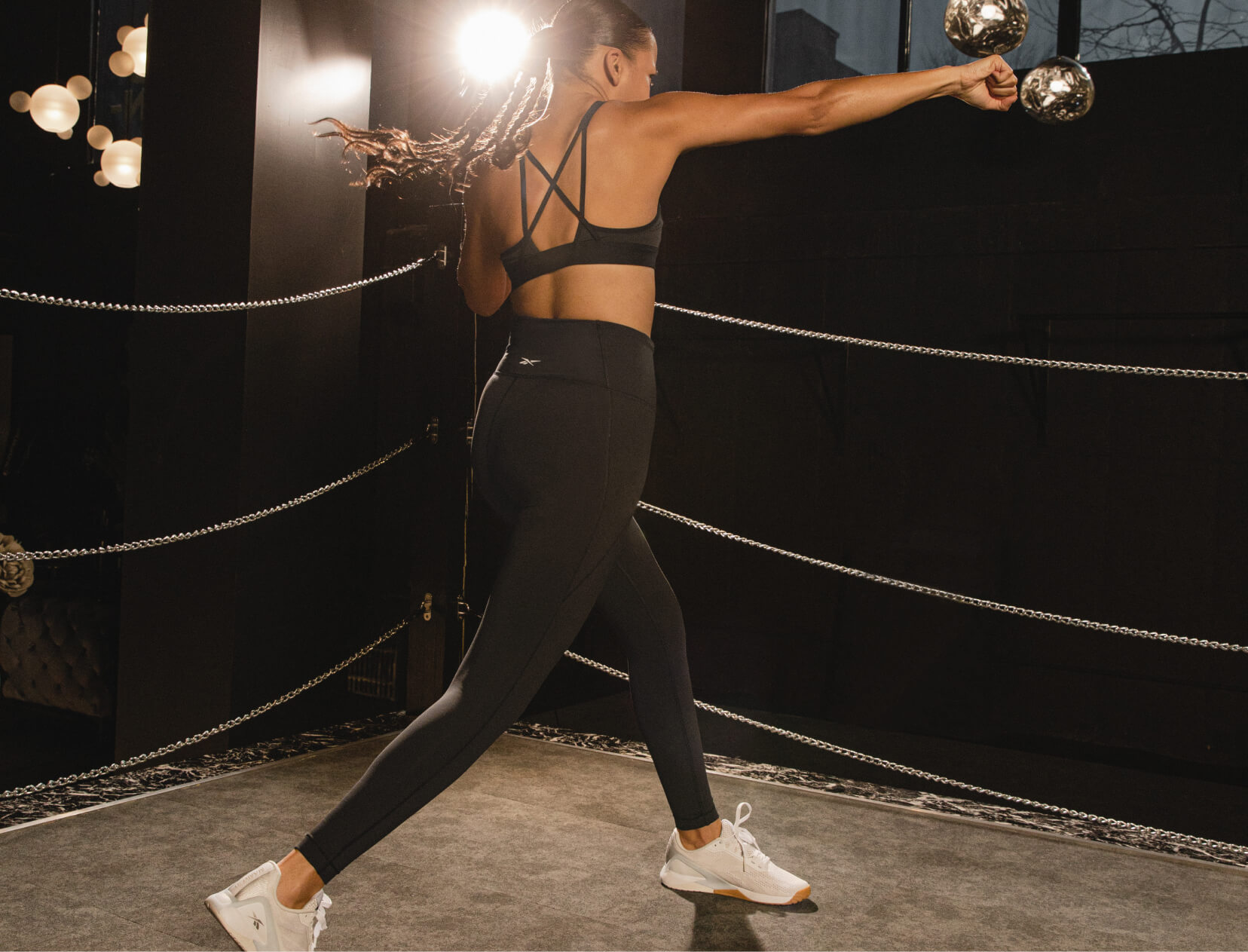 How One Athlete Turned Activist Gets It All Done in a Day
In partnership with our friends at Reebok
Taylor Rae Almonte is what one would call a multihyphenate. She's an athlete, of course. A hardcore boxer. And an actress who dabbles in off-Broadway. But beyond the beaming smile, the signature slicked-back pony, and that seriously impressive left hook is where Almonte's most important work lies: anti-racist activism in the wellness space. It's a crusade she's leading via livestream workout classes, weekly newsletters, and the just-launched ACTIV-ISM fitness program that offers resources and support to a growing community of steadfast pupils.
"I realized that I was using fitness as a way to process a lot of the complex emotions that I was experiencing—especially at the height of the Black Lives Matter movement," she says. "I thought, If this works for me, maybe it will work for other people."
Almonte admits that speaking her truth in class was, at first, daunting. Would she say the right thing? Would people care? What she realized was this: Connecting with her community was just the stoking her fire needed; all she had to do was lead with her heart to keep it from flaming out.
"When you do things for other people, you take the focus off of yourself and your own worries and your own anxieties," she says. "I try to focus not on whether I'm good enough but on how I can serve others and better impact the world."
With the weight of the world seemingly on her shoulders, how does Almonte keep her mind and body as grounded as the Reebok sneakers she rocks? It's a game of stamina. A one-two punch of healthy boundaries and goal setting. And devoting a little time each day to fighting the good fight and, in the words of her personal hero, Barack Obama, being "the change that we seek."
15 Hours with Taylor
RISE AND GRIND
6:30AM
I use an app called Clubhouse, and one of the chat-room moderators put something into perspective for me: When you wake up and open Instagram, imagine that you're walking into a room full of your friends and colleagues. You wouldn't wake up and immediately enter that room. You'd do your morning routine first: Eat breakfast, work out, shower. Then you would go into that room.
After that I sat down and thought: What do I need to do before I walk into that room every day? Before I scroll through social media or open my email or teach my first class? Since then, I've been waking up at 6:30 a.m. (which feels like zero o'clock in the morning), ice-rolling my face, and reading a few pages of The Four Agreements. It's one of my favorite books. My mom used to read it over and over when I was young, so I feel like I'm reading it with her.
8:00AM
I have this journal of short prompts that I love, because they're usually simple—like, write down five things you're grateful for, or five people you're thankful for, or five goals you want to achieve. Then I practice Spanish because my parents' first language is Spanish, but for some reason they decided, hey, let's not teach our kids! I try to do that at least once a day.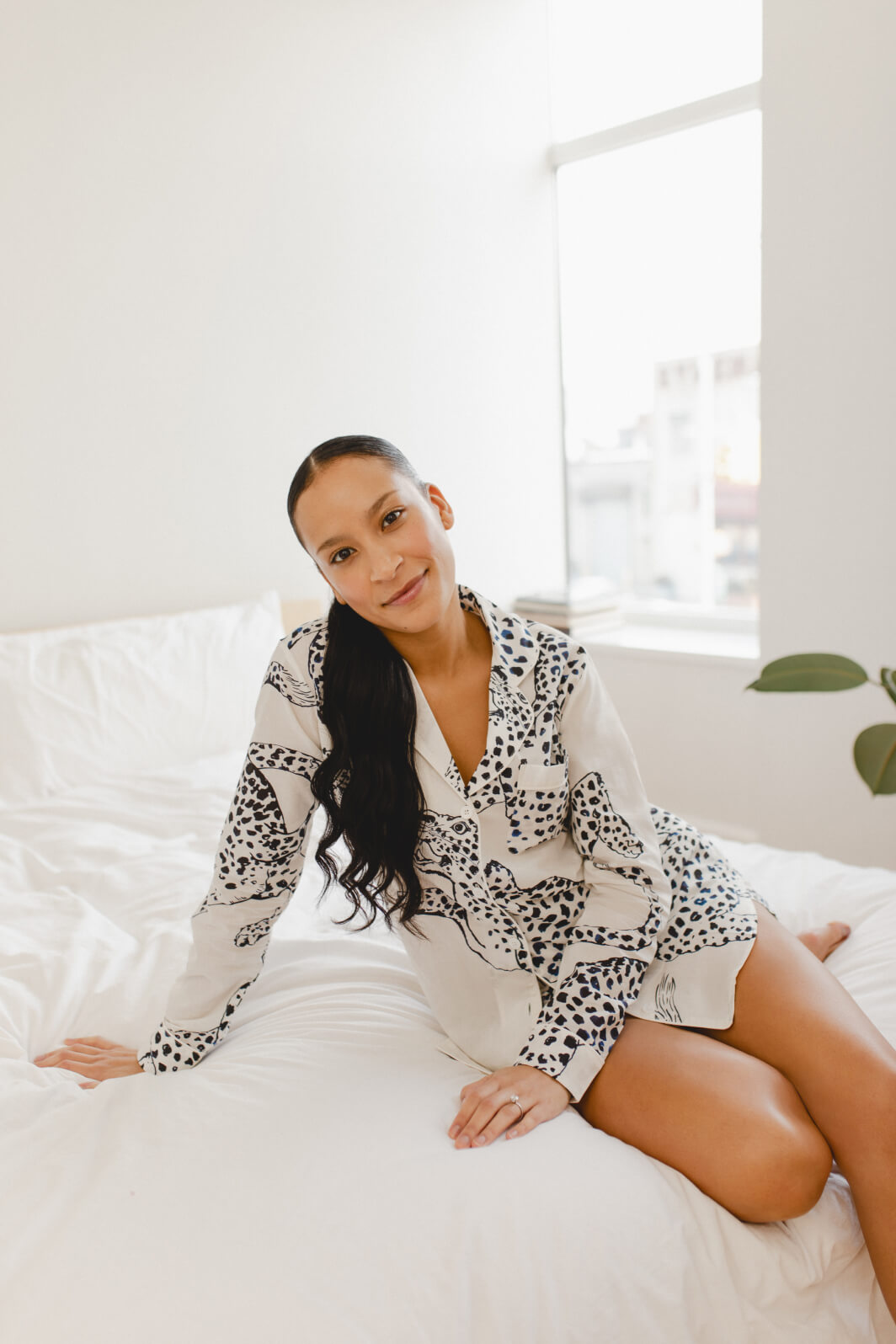 8:30AM
Get dressed, do a Theragun session (because I know I'm going to work out every day of my life), and stretch. Some days, I'm Sporty Spice in streamlined leggings and crop tops with my Reebok Nano X1 sneakers. Others, I'm in a utility jumpsuit. I also love a turtleneck, but I'll layer leggings and a sports bra underneath so that when I need to teach, I'm ready to go. And jeans? I don't know her. Have not worn jeans in a thousand years.
9:00AM
I used to be the queen of skipping breakfast, so I've been trying to get better about eating at the right times and ensuring I get enough protein and carbs so that I'm not depleted at the end of the day. Breakfast usually involves chugging a glass of GOOPGLOW and making my "secret" smoothie recipe, which does a great job of hiding all the protein powder I dump in. It's one frozen banana, oat milk, plant protein, and a scoop of almond butter with chia seeds, flax seeds, and a little ice. Party in a cup.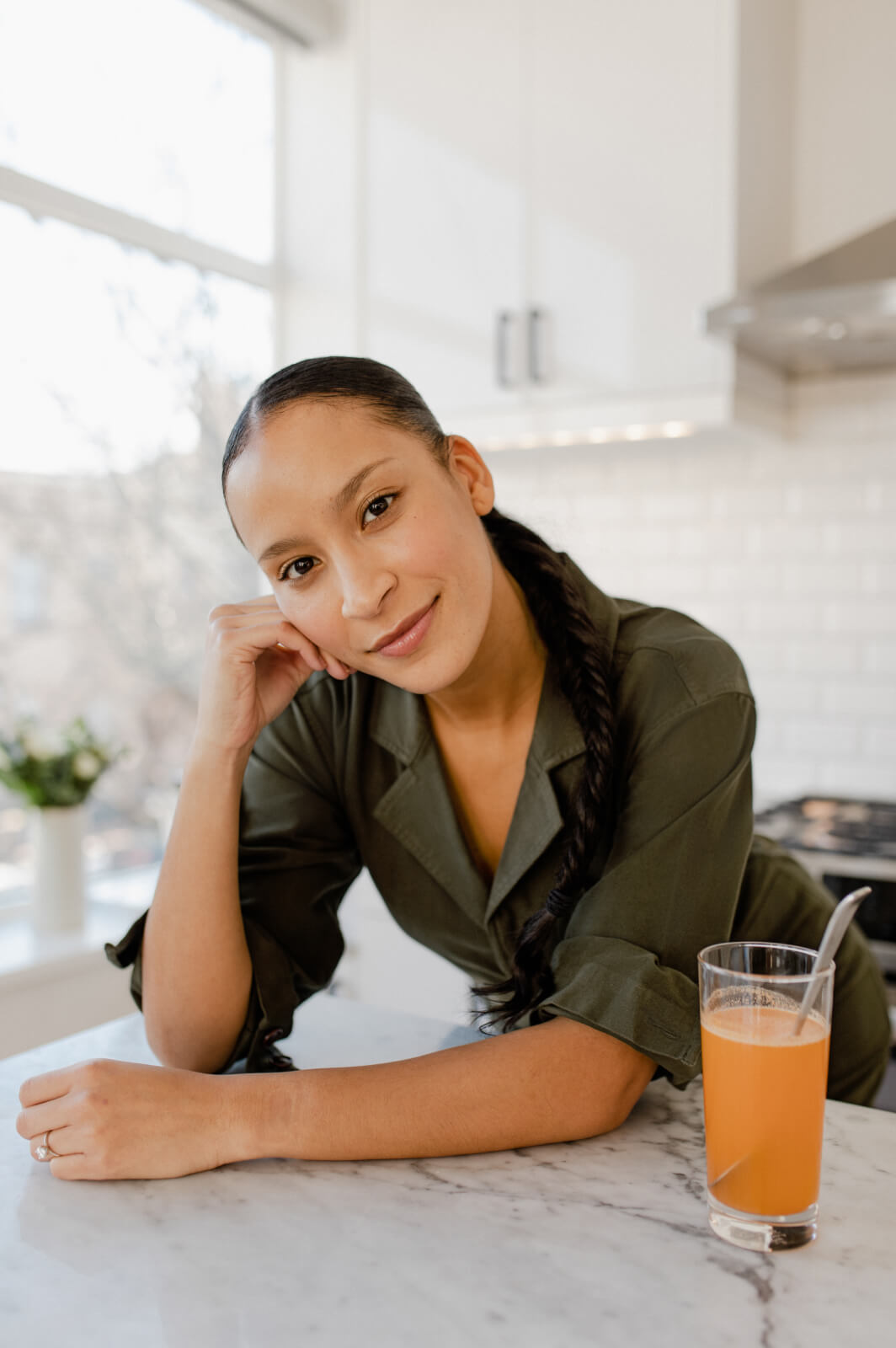 10:00AM
First: training session at Ghost gym in Brooklyn, then off to film my back-to-back livestream classes. I teach virtually from a studio, which is great because I don't have to move my entire living room, set up a thousand ring lights, and then move it all back.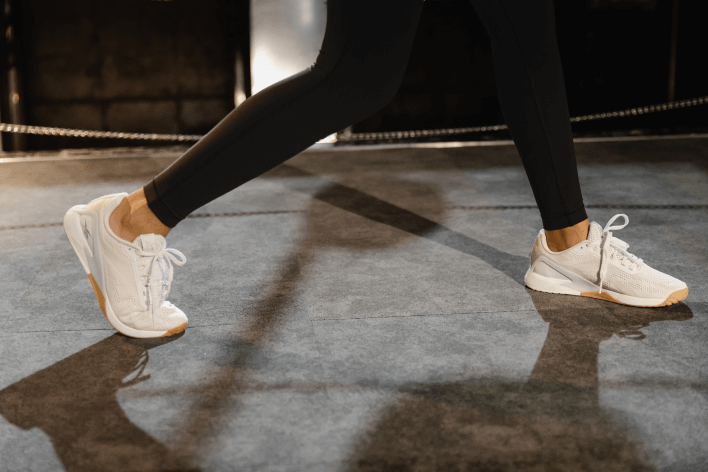 "
I try to focus not on whether I'm good enough but on how I can serve others and better impact the world.
"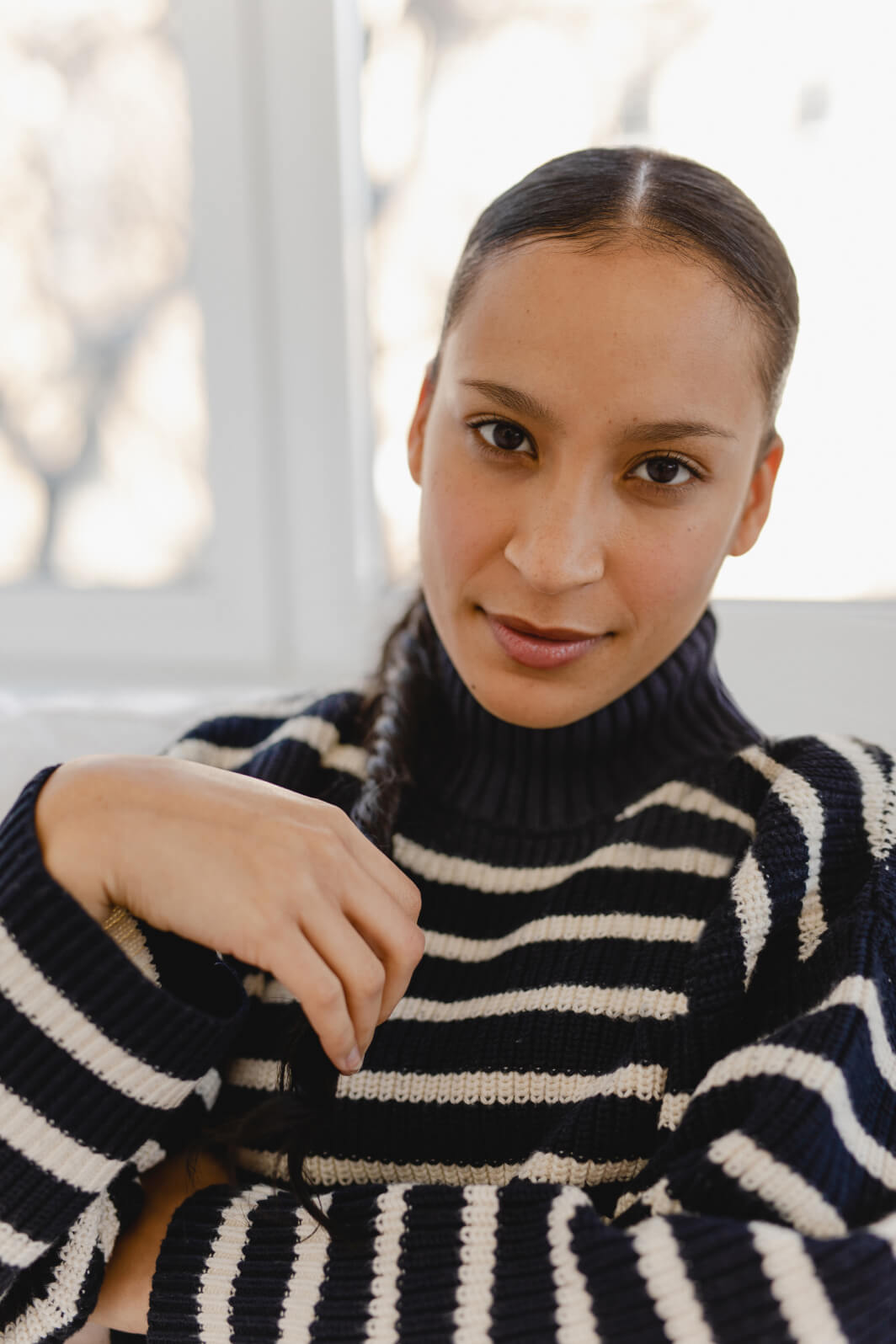 2:00PM
Every day, I spend a couple of hours doing research for my newsletter. After the killing of George Floyd, I started exploring racial dynamics in America and doing some heavy digging. Friends started asking me to send them what I learned, and I thought, Why don't I put all my research into one place? So I started this anti-racism newsletter that I send out every week. The last few issues covered mental health in the Latinx, Indigenous, and Black communities.
I also founded an anti-racism wellness program called ACTIV-ISM with my friend and wellness blogger Kira West, which combines educational resources with action steps to give people an opportunity to process what they've learned. It could be a walk or a flow or a journal prompt or even a meditation—just some way to connect your body to this transformative learning.
MAXIMIZING DOWNTIME
6:00PM
My work boundaries are firm: At 6 o'clock, I'm offline so that I can spend that time with my fiancé, Richard. We are a big cooking household. And Richard is the king of baking. He'll casually say something like, "Oh, I just learned how to make these lavender shortbread cookies." We always cook dinner together. There's a singer named Madeleine Peyroux that we love to listen to. Or we'll say, "Hey, Google, play French cooking music." It's the most relaxing thing.
9:30PM
Lately I've been thinking a lot about this: How do I get myself back into a headspace where I have something left for myself? I've found that the number one way to recover my body and my mind is by doing nothing. No planner, no phone—just sit in stillness. Scrolling before bed gives me so much anxiety and makes my brain melt. So I've implemented a no-cell-phone rule before bedtime. Instead, I'll lie in bed and think of three things I want to accomplish the next day, so I'm totally aligned on what my focus is when I wake up.
---