7 Minutes of High-Energy Jump Rope Cardio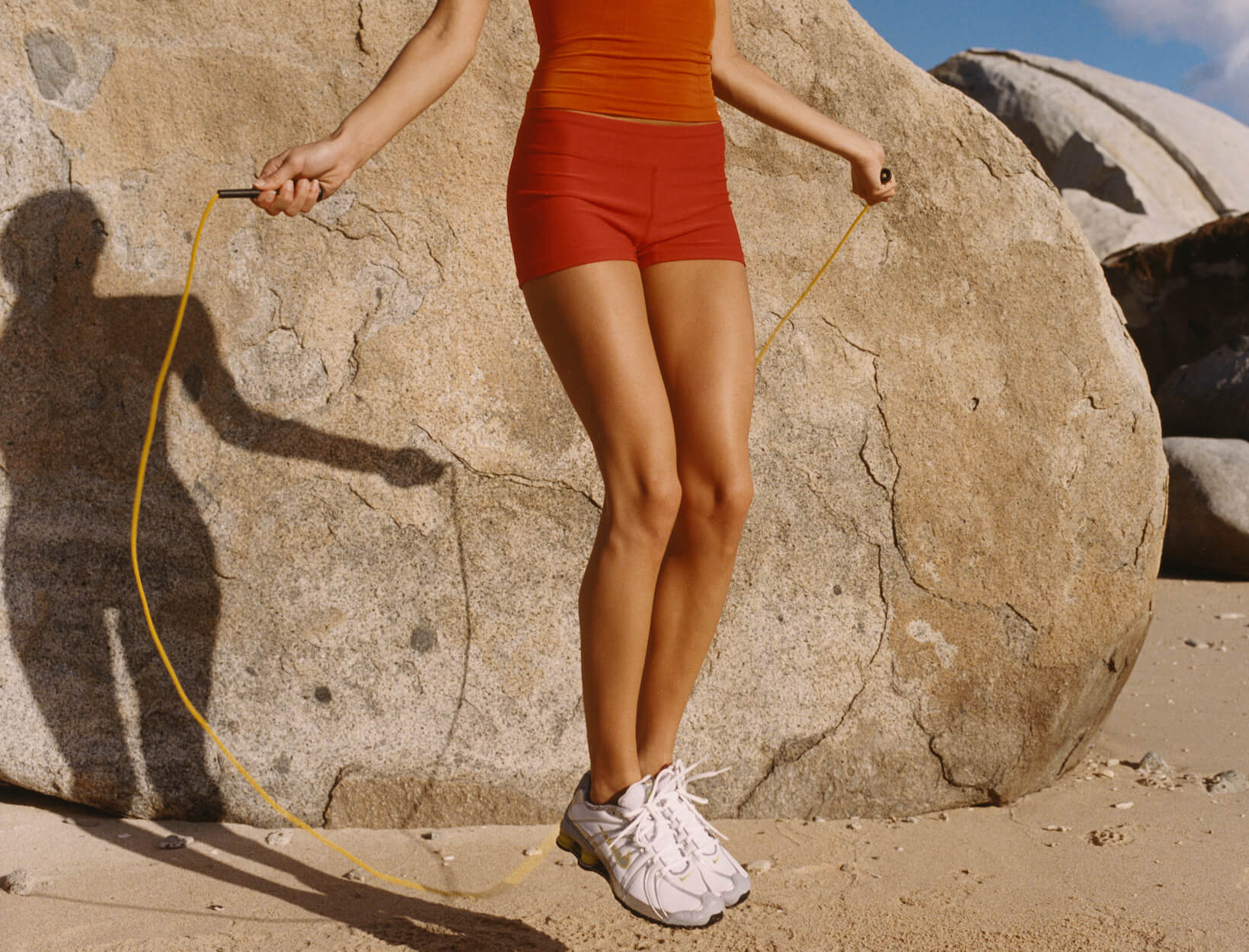 We love Bala for its thoughtfully crafted workout gear. The pretty weights, mats, and props make every movement a little chicer.
Right now, we're especially into Bala's jump rope: The handles weigh half a pound each, so you get an arm workout built into your cardio. And because jumping rope gets your heart rate up fast, you can fit in a quicker, more efficient workout (and spend more time doing whatever else you're into).
LA-based trainer Grayson Gilbert has a new high-intensity jump rope routine, which he shared with us here. (It's part of Bala's Balacize workout video series.) And it clocks in at just seven minutes.
If you want to optimize your workout in more ways than one, do what Gwyneth does: Massage a few dropperfuls of GOOPGLOW Restore + Shine Hair Serum into your hair—from root to tip—before you gear up. It'll work its magic (smoothing frizz and damage) while you exercise. It just needs 20 minutes to work before you hop in the shower and rinse it out.