Minimalist Dressing, 4 Ways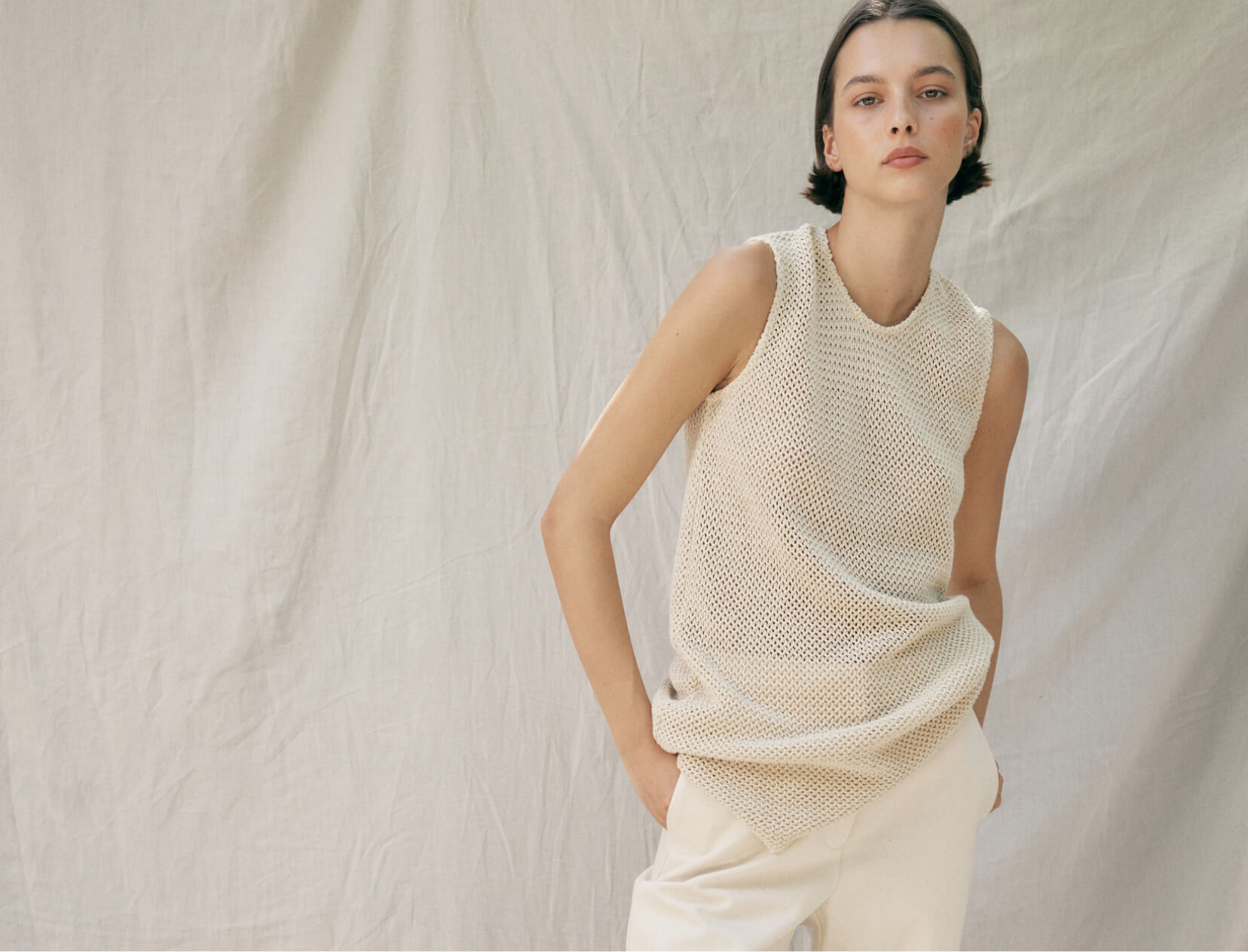 Photo courtesy of Matin
The appeal of minimalism lies in its simplicity. But pared-back doesn't have to mean plain. We've pulled together four styling strategies to help you nail the less-is-more look—plus, all the very-best-quality black-and-white basics your closet could need.
LEAN INTO TEXTURE
Texture is the easiest lever to pull when you're running low on styling inspiration. Whether you do a little (plissé button-up instead of classic shirting) or a lot (silk slacks, chunky vest, woven leather bag in hand), the end result is always chic.
ON MODELS: ST. AGNI SHIRT, goop, $257; MARIA MCMANUS PANTS, goop, $550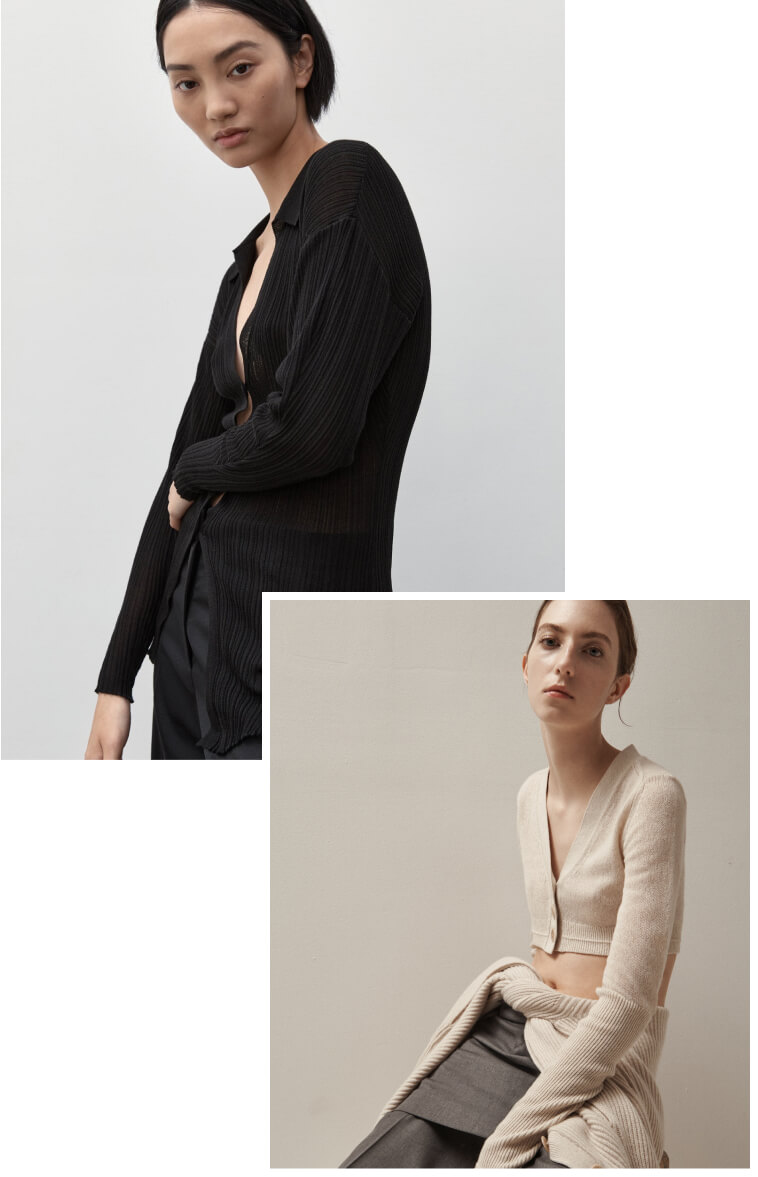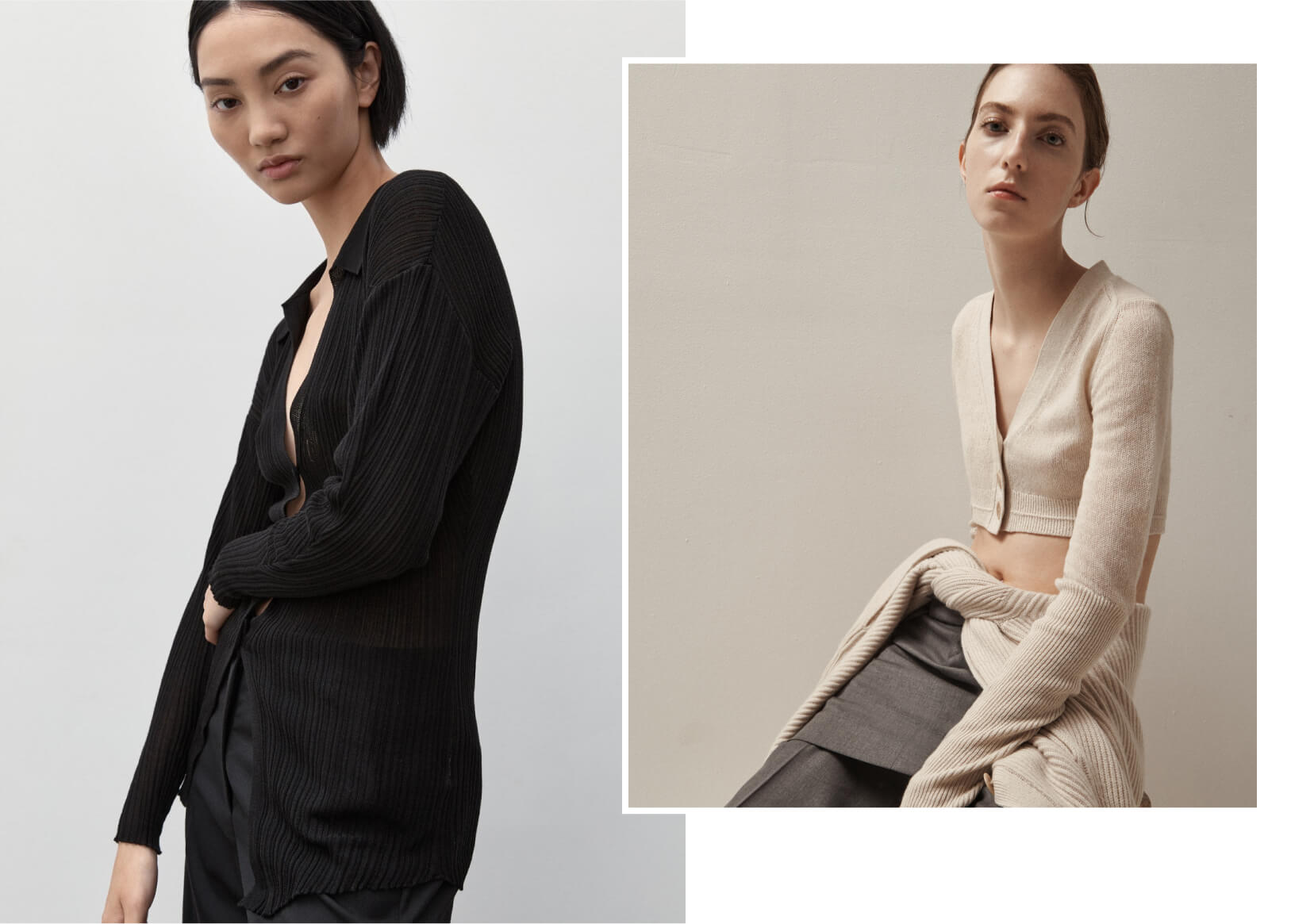 PLAY WITH JUXTAPOSITIONS
A double-breasted blazer and matching cigarette pants mean business, but the real KPI of a power suit is how well it dresses down. Offset the buttoned-up vibes with casual-leaning footwear, like clean white sneakers (à la Gwyneth) or chunky-strap sandals.
ON MODELS: MARIA MCMANUS BLAZER, goop, $1,090; MARIA MCMANUS PANTS, goop, $550; A EMERY SANDALS, goop, $190; MARIA MCMANUS SHIRT, goop, $480