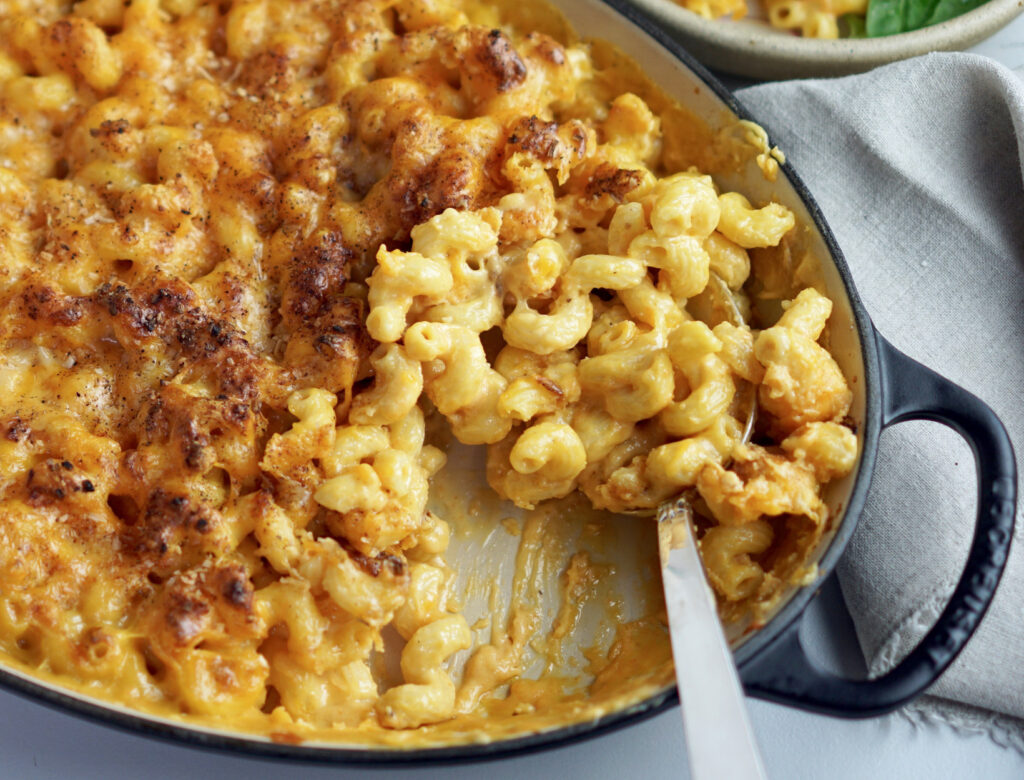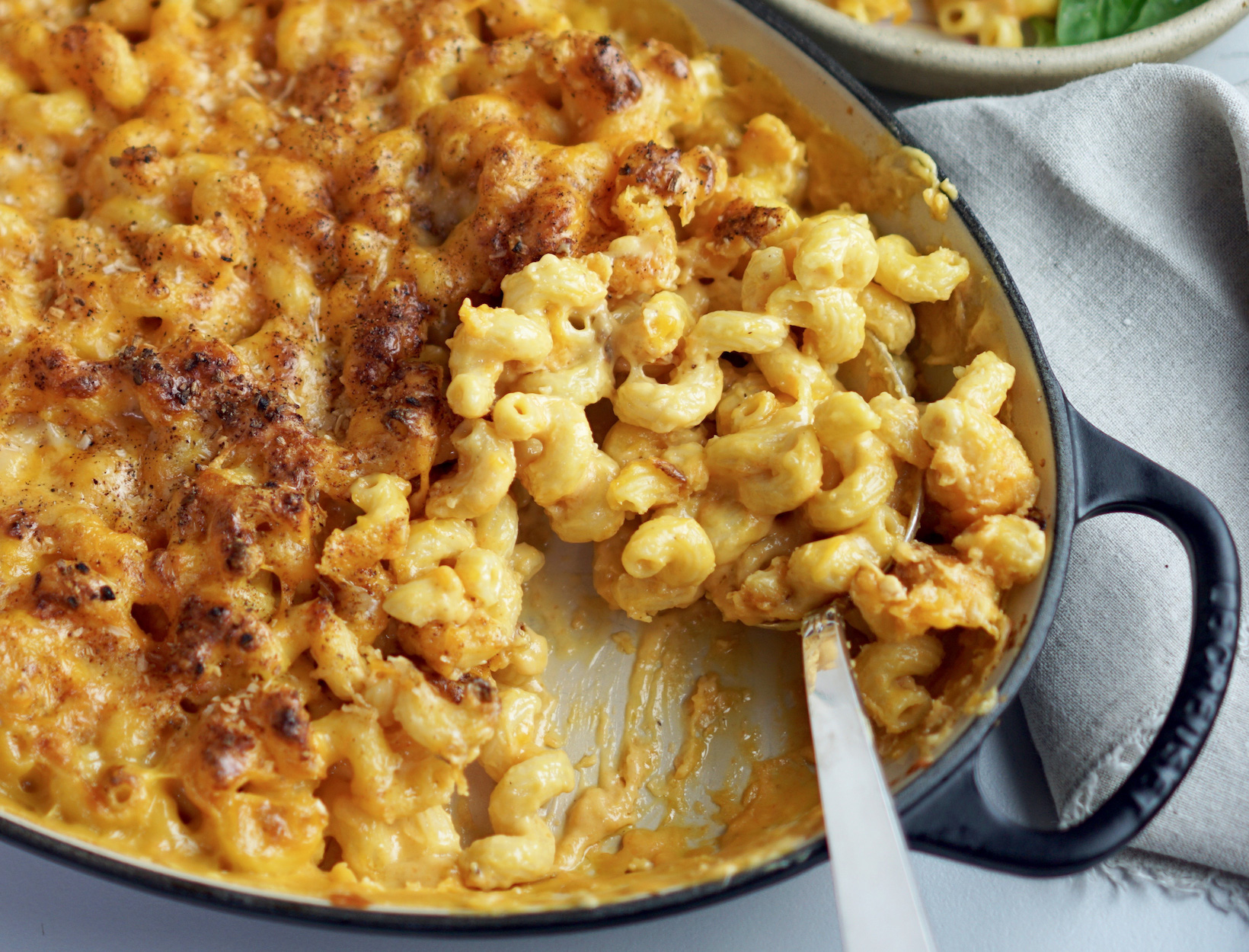 Low-Fermentation Mac & Cheese
"This is a lovely mac and cheese to make and serve right out of the pot and topped with extra-crispy crumbs. Made with a roux, it is thick and creamy. However, it can get a little grainy when reheating, so we prefer to eat it right away." —Houser
For the herbed bread crumbs:
3 tablespoons ghee
1 cup bread crumbs or almonds, chopped finely in a food processor
1 teaspoon paprika
2 teaspoon dried herbs (like chervil, tarragon, parsley, and chives)
1 clove garlic, minced (optional)
for the mac and cheese:
3 tablespoons ghee
3 tablespoons flour
4 cups lactose-free whole milk or almond milk (use the highest-quality almond milk you can find without fillers or gums)
1 pound Gruyère cheese, grated
½ pound Parmesan cheese, grated
1 teaspoon dry yellow mustard, ground
½ teaspoon nutmeg
1 teaspoon salt, plus more for the pasta water and to taste
1 pound cavatappi pasta, cooked and tossed with ghee while making the sauce (leave in the pasta pot)
1. First, make the herbed bread crumbs: Heat the ghee in a small sauté pan. When melted, add all the ingredients and toast until crispy and golden.
2. Then make the mac and cheese: Over medium-low heat, melt the ghee in a large saucepan, add the flour, and cook until the flour is a very light brown and smells nutty.
3. Add the milk cup by cup, whisking between additions. It will become very thick at first and then get watery as you add more milk.
4. When all the milk has been added and there are no lumps, add the cheese by the handful, whisking and making sure each addition is fully melted and incorporated before adding another handful. Make sure the mixture never reaches a full simmer.
5. When all the cheese has been added, season with the mustard, nutmeg, and salt. Let cook over low heat until the mixture is thick and creamy.
6. Warm the pasta, pour the cheese sauce over the top of the pasta in the pasta pot, and mix thoroughly. Move the pasta and sauce mixture into a serving bowl and top with the bread crumbs. Serve immediately.
Reprinted with permission from The Good LFE Cookbook, Agate, 2022.
Originally featured in Is Low-Fermentation Eating the Answer to SIBO?