Megan Tries It
My New Complexion-Rescue Treatment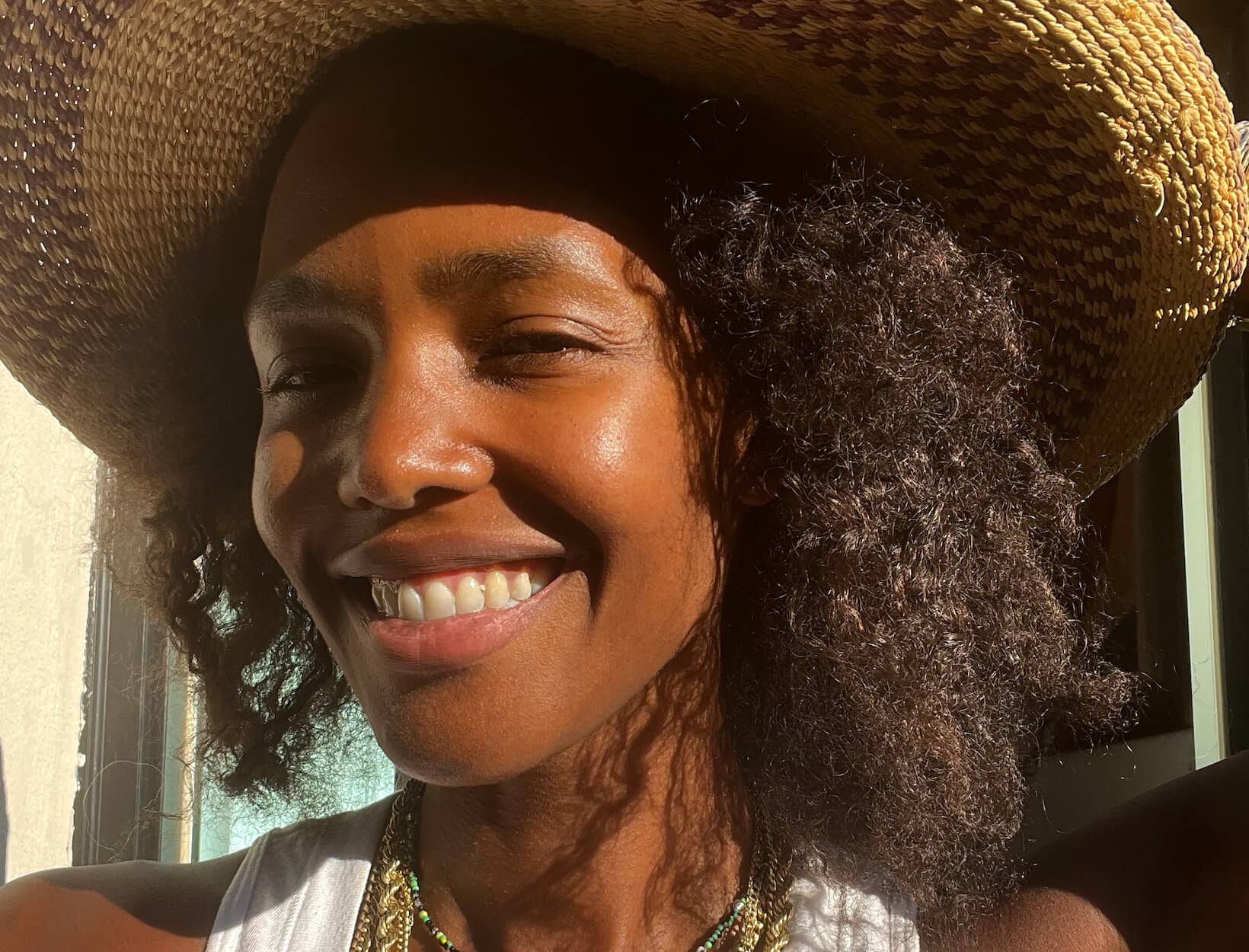 Megan O'Neill is the senior beauty editor at goop. Which is another way of saying she has a passion for clean products, loves anything that reduces stress, and will happily guinea pig herself in the name of wellness.
Perched on the precipice of the Negril coast in Jamaica (a spot that no doubt riles ravenous developers), Rick's Cafe is a one-of-a-kind place. Whether the waiter brings you a rum and Ting, the frothiest milkshake-thick piña colada, or something crisp and nonalcoholic that won't cloud your perceptions, you sip your drink cliffside, gazing out at the impossibly turquoise ripples of the Caribbean Sea. The vibe is barefoot, boisterous, decidedly Jamaican; the women are unmissable in neon sarongs; and the entire fanciful scene looks straight out of a music video. A DJ shouts and carries on while house dancers cavort and twerk in unison.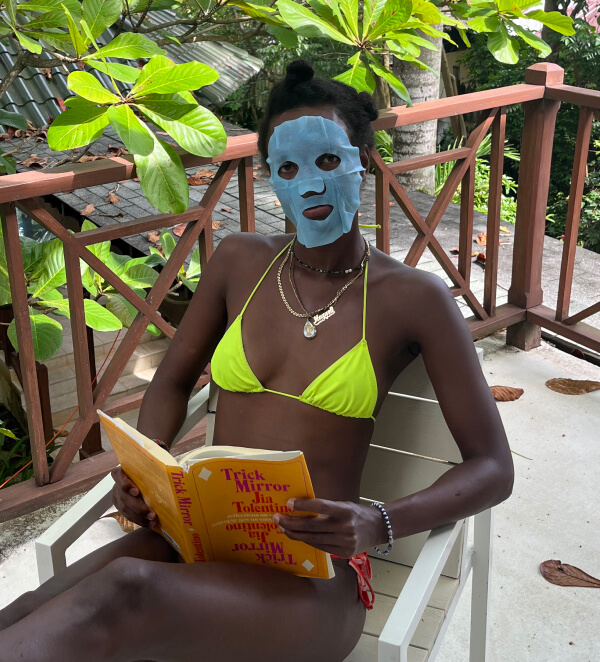 More than my happy place, Rick's Cafe is my third place (the term comes from a theory that we benefit from having a third place, beyond our homes and workplace, that's safe, social, and soul-nourishing).
The one drawback to reveling under the Jamaican sun (there is a shaded area, but I don't get on a plane to Jamaica to sit in the shade), which blazes furiously all day, is that it steadily leeches my energy and all the life—and moisture—from my skin. I was extra cautious about slathering myself in mineral sunscreen before a Rick's interlude, but this is the kind of sun that will get you. I stumbled out of Rick's (and out of Jamaica) with my head full of reggae remixes and my skin sun-scorched. No amount of cream, balm, oil, or potion I coated myself in was able to reverse my dull, desiccated pallor—until this gorgeous, cooling, serum-y-hydrating, line-plumping, ultrareplenishing sheet mask came along.
Drenched in a miracle blend of super nourishing herbs and extracts, the mask—which goes on skin gel side down—feels like a blast of oozing, extraordinary moisture. Leave it on for 15 minutes or longer as you go about your business (it stays affixed to your face, so your hands are free to purée baby food and/or work the remote to watch The Bear), allowing all the medicinal herbs and adaptogens, like ginseng and gotu kola, as well as firming peptides and oils to seep into your skin. (YINA is based on traditional Chinese medicine (TCM), a holistic system of medicine used for thousands of years to help prevent, treat, and diagnose illness; one of the brand's founders is both a dermatologist and cancer survivor who used TCM to help regain her health.) By the time I slid the mask off, my skin was dewy and fresh, its sun-scorched quality morphed into a sun-kissed, springy-with-moisture glow.
I kept using the mask after I got home (I'm so over griping about Zoom face, but this is for real the secret to looking that much more rested and alive on a screen). My god, does it transform my skin—my lines get plumped, a dewy sheen emerges, and any roughness or flaky texture is replaced with baby-smoothness.
Inspired, I tweaked my routine to be more moisturizing at every turn—starting with the most beautiful cleanser on earth, also from YINA. It's creamy and feels cushiony against my skin, and it's infused with brightening extracts, antioxidants (from white peony tea), and balancing pearl extract, which dissolve makeup, sunscreen, grime, and roughness. The delicate pale-coral color shows through the thick glass bottle, fancying up my entire getting-ready experience.
After cleansing come more skin-drenching hydrators (as well as a kick-a*s exfoliator that's also surprisingly super moisturizing).
The Best Vitamin C on Planet Earth
I press this blend of toning, firming hyaluronic acid—the most moisture-boosting—and pure vitamin C onto my just-rinsed skin every morning and wait for the "Are you doing something different? Your skin looks amazing!"–type comments to trickle in.
Plum Face Oil
I've never been to an orchard bursting with ripe plums, but I imagine it would smell just like this silky oil. Plum seed oil is the sole ingredient, and it's a good-for-your-skin one (there are antioxidants, polyphenols, and fatty acids within) that absorbs instantly and lights up my face.
Mineral SPF Serum
This light, silky serum is somehow moisturizing enough to stand in for day cream (or face oil) on certain days. It's also a mineral SPF 30 supercharged with sea kale and avocado oil that leaves my skin full of life.
Exfoliating Sleep Milk
This genius treatment floods skin with time-released alpha hydroxy acids (the time release makes the hard-core exfoliants gentler on your skin) and a special moisturizing complex so that you wake up with smoother, clearer, refreshed, and better-looking skin every time. I use it every night, but err on the side of caution when you're starting out—it's powerful.
Melting Lip-and-Cheek Stain
I don't really wear makeup, but this sheer gel pigment requires no time or skill (just dab it on and smooth it in as you would face oil or face cream), and it's full of hydrating extracts that feel like nothing on your skin.
Bonus for Total-Body Glow
Some days I love a body oil, others a body cream—or, most often, I mix the two. I layer the former over the latter when my skin's especially dry.
Oil
Smells like ginger and violet and smooths in like a dream.
Cream
Unscented, skin-plumping magic.