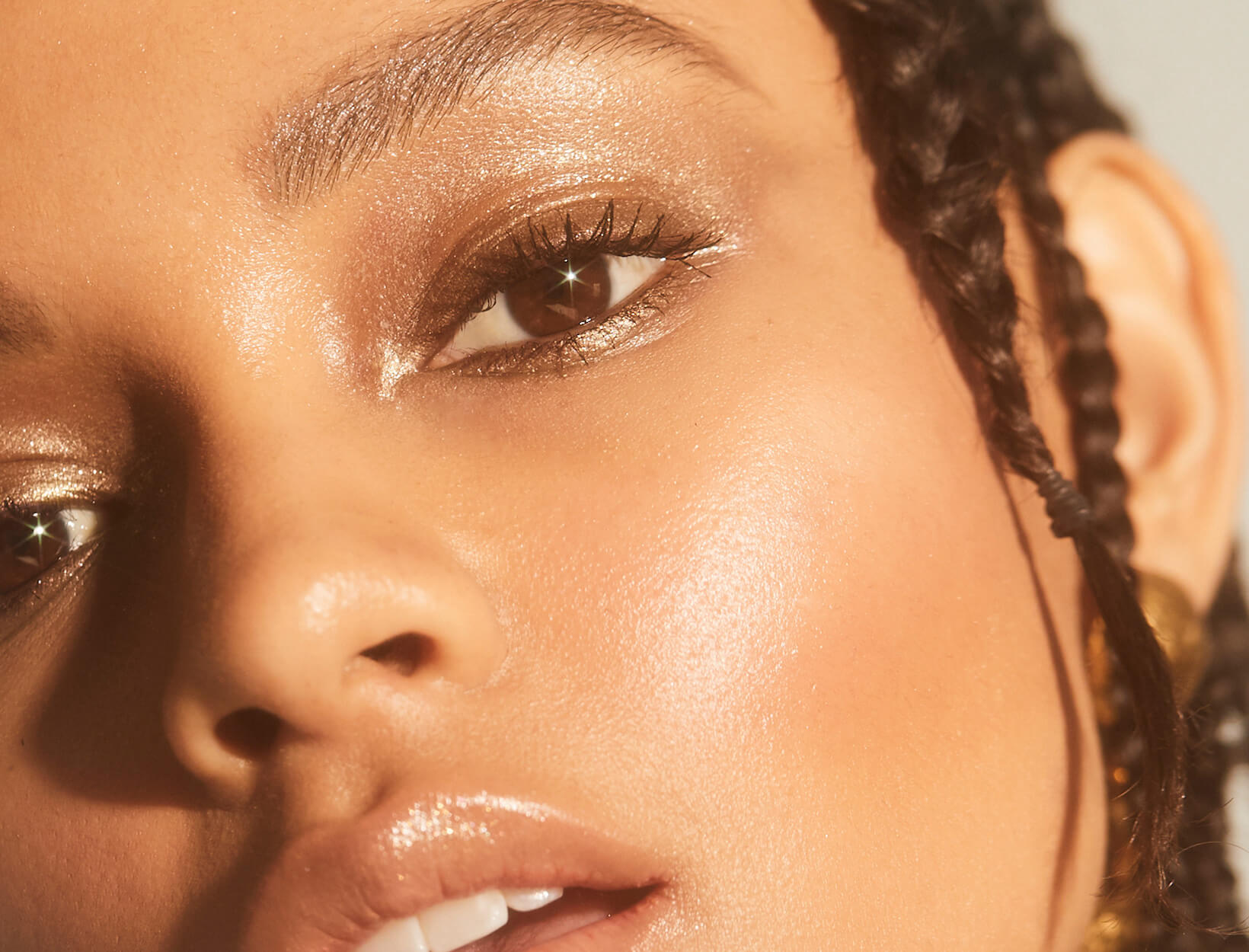 Photo courtesy of RÓEN Beauty
New Beauty Editor Obsessions for May
There's a new goop facial out this month—it's from NYC skin star Jess Bowers (she of the famed West Village "skin-care speakeasy"), and it's amazing. The starring product is GOOPGLOW Microderm, but there are many supporting players. (See below for the full facial and how to do it at home.)
We were lucky enough to get an early preview (heaven); around the same time, we started taking the new multivitamin. So our skin (and, we have to say, our hair) is looking its best. On top of that, we've discovered an unbelievable serum from one of the world's best dermatologists, a "75 degree" eye shadow palette, and a new cult brow product. Plus, an all-time favorite concealer is finally back in stock.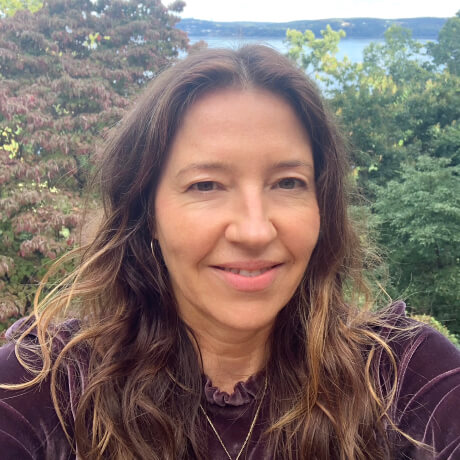 Jean Godfrey-June
executive beauty director
"If you have hair that reaches past, say, your cheekbones, your life will be improved by hair clips. The most life-improving clips of all are these pale green ones (Gwyneth helped pick the color) from the brilliant hair guru Harry Josh. Beyond the pale green, which makes them easy to find in the beauty and personal-care drawer many people keep such things in, they somehow, miraculously, don't leave a dent—or any sign that they were ever there—in your hair. And they don't catch stray strands in their workings, an equally miraculous feat that keeps you from inadvertently pulling your hair out.
"If you blow-dry your hair, sectioning it with clips results in a significantly more salonlike blowout; speaking of, the famous Harry Josh blow-dryer—with its ingenious nine-foot-long cord, extra-light body, and eight heat, speed, and ion settings—is finally back in stock. I use the clips when I'm coloring and treating my hair but also whenever I wash my face or put on makeup. The clips lend a backstage air (I met Harry Josh 80 billion years ago backstage at Marc Jacobs as he was working on a new model named Gisele)."
"The powers of magnesium are endlessly alluring to me. I take it at night (magnesium threonate, recommended on the brilliant Huberman Lab Podcast), I soak in it, and now I massage it into my feet. I love a nighttime foot massage, but since discovering this silky, wild-mint-and-mandarin body butter (every bit as gorgeous and uplifting as it sounds), I have fallen in love with daytime foot massages. I keep the generous tube by my computer (to which I, like many, am chained most days), and whenever I really need a refresh, I stand up, walk around, and then do a little massage before starting up again. Alternately, the massage is done mid–dull Zoom, which I recommend in particular. The scent brings my spirit back to life the way a face oil does my skin; the butter itself manages to be both ultramoisturizing and super fast-absorbing, the perfect combination for a midday, fully-clothed moment. The scent is so beautiful and energizing, though, that I rarely resist also doing a hand massage, along with a neck massage, so that I can keep smelling it once my feet are back on the ground. It's made with 88 milligrams of magnesium, essential oils, shea and mango-seed butters, and grape-seed and coconut oils, and it is a little bit of heaven in the middle of any sort of day."
"To look your age is to accept and embody your own precious self; to look your best as you're looking that age (23, 47, 79, any/all) feels fantastic. Superstar New York dermatologist Macrene Alexiades doesn't encourage her clients (or herself) to mimic a different age, focusing instead on bolstering skin with science-backed peptides, antioxidants, and botanical supernourishers that really make a difference in how skin looks and feels. Many of her exhaustively researched ingredients are grown on her organic farm, and she packs every formula—even her featherweight foundations—with actives. But this serum is the ultimate for me. Smooth it onto clean skin and the 55-plus active ingredients sink in within seconds and go to work: Peptides lift and plump crepiness and wrinkles; antioxidants like vitamins C and E, green tea, red algae, coffee, and pomegranate help protect against free radical damage; resveratrol, glucosamine, histidine, and alanine help fight the effects of glycation (the negative effects of excess sugar); and still more ingredients discourage blotchiness and discoloration, while the whole formula works to nourish and moisturize."
"Dermatologists will tell you that many sunscreens—particularly clean, mineral ones—actually make good moisturizers that are enough on their own during the day. This one (called Invisible Hero), unlike many others, also feels like a great moisturizer: It's that elusive combination of featherlight and super rich, and leaves your skin instantly plumper, fresher, and glowier, not to mention poreless. People who love primers will be obsessed with it, and people who wear no makeup at all will be, too. It's smooth and luscious and hydrating, and you get full-spectrum SPF 30. (You also get hyaluronic acid, niacinamide, marine algae, the brand's famous jasmine complex, and much more.) The tube is perfect to keep in your bag—while on an average, mostly indoor day, I typically need only one sunscreen application for my face, I reapply SPF to the backs of my hands as often as I wash them, as your hands show signs of sun damage faster than anywhere else. And I'm telling you, it feels like fabulous hand cream, too."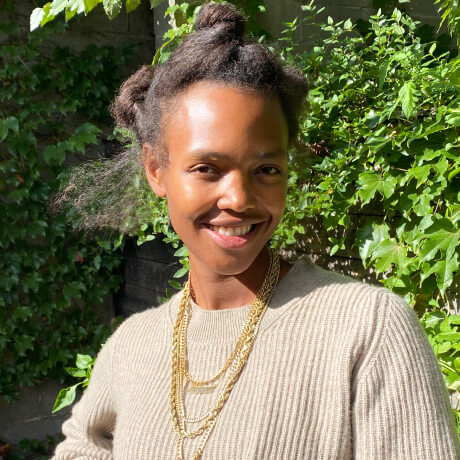 Megan O'Neill
senior beauty editor
"There's the joy of being a new mom—babies are cute, your heart seems to expand beyond what you'd imagined, and you get to experience the airy lightness of no longer being with child—and then there are days when you feel seriously frumpy and outside yourself. Everything about this silky, frizz-taming, heavenly smelling multitasking leave-in cream makes me look and feel once again alive and polished. I smooth it through my curls in the morning before twirling them into Bantu knots for the day—instantly my hair is softer, shinier, and more amenable to being haphazardly styled (I have, like, four seconds to primp before a certain tiny someone makes a new, usually screeching demand). It's also a nourishing mask and conditioner (massage it in after shampooing, and let it soak in for a bit while you watch the new clean beauty docuseries Not So Pretty on HBO Max). It has the best melts-right-in texture, the organic-marigold-and-lavender scent stays all day, and its instant zhuzhing powers restore me to feeling wholly like me."
"If you're going to a wedding (me), throwing a house party to celebrate spring (also me), or just wanting your breakouts to mellow into glowy, summertime skin because life is a lot less Zoom-oriented lately, this treatment from legendary facialist Tammy Fender is incredible. The clarifying blend of Moroccan rosemary, kaolin clay, and soothing spearmint works as an exfoliating mask, cleanser, and peel in one, and leaves your skin noticeably more luminous. I massage it on a few times a week in the shower, letting the steam, which picks up the gorgeous spearmint scent, open my pores. Let it sit for five or so minutes; it's the best angry-skin soother (along with the behaviors we know and don't always want to implement: eating real whole foods, exercising a few times a week, figuring out how to feel fulfilled by work and the people in our orbit)."
"In Jamaica and other parts of the Caribbean, 'liming' is what they call taking time to sit outside and stare up at the sky, soaking up the sun. To lime is to relax, to chill. When you're liming—you can do it anywhere—you're fully in the moment. To lime is to be comfortable in stillness—to not feel the need to cut it with texting, fidgeting, or spiraling. Tough stuff (my Jamaican mom and a few of my older Caribbean neighbors are the only people I've ever seen lime), but here's how I get there: Soaking in a hot bath dislodges me from the day and pulls me straight into the moment. And I amplify that effect with this exquisite bath oil, which smells so out-of-this-world—like just-picked clary-sage-sandalwood-chamomile-lavender heaven—that my mind cannot wander. The limited-edition set comes with a just-as-enticing body oil, and massaging it onto damp skin—the geranium-and-chamomile scent is just so good—feels all at once beautiful, pampering, and meditative. By the time I'm tucked into bed, my mind is still, my skin is silky, and I've forgotten all about my phone."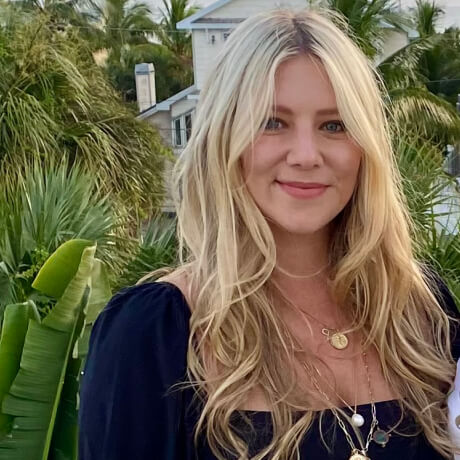 Brianna Peters
associate beauty editor
"I would bathe in the scent of this sleekly minimal-looking leave-in conditioner if I could. Instead, after I towel-dry, I run one to two pumps through my hair, focusing on my ends, and then blow-dry as usual. It transforms my often dry and brittle hair into shampoo-commercial hair—softer, silkier, shinier, and infinitely more manageable than it would be otherwise. Bonus: It's made with a natural heat protectant (meadowfoam oil), so I don't have to worry about damage from my styling tools."
"Every cool brow guru I know is into this dual-ended, angled-tip brow tool. It's magic for anyone like me who has a few sparse areas in their brows because it adds instant fullness and dimension. The pencil side (I use the shade 'Clay') has a unique powdery texture that's firm enough to make precise, hairlike strokes (per famous LA brow whisperer/Striiike salon cofounder Kristie Streicher's advice, make feathery strokes against hair growth, not toward) but also soft enough that I can lightly shade the skin under the patchy areas, making my brows appear fuller. Then I use the spooley side to brush, fluff, and blend. You won't believe the difference it makes."
"This creamy, peptide-infused concealer is finally back in stock (after being sold out for almost five months). It's made with skin-care ingredients like pink algae, hyaluronic acid, and arnica, which work together to brighten, calm, and soothe my breakouts (I've been stressed over fixing up my apartment, and my forehead and chin are where it all shows up). The finish is so natural, people can't tell whether or not I'm wearing it—I just look like I have better (smoother, more radiant, un-broken-out) skin when I do."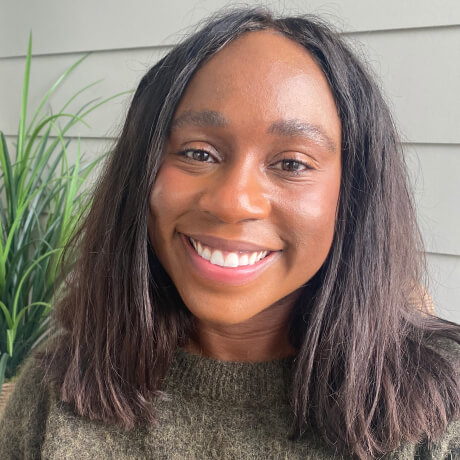 Erica Ndlovu
junior associate beauty editor
"This sleek, surprisingly lightweight, gunmetal-colored eye shadow compact from RÓEN Beauty attracted me even before I saw the colors. There's a shimmery gold, an iridescent bronze, a deep brown, and a creamy, warm taupe, all super flattering whether you brush them on for a wash of color or dab them on more purposefully for rich pigment. They're all so pretty, and the combination of shades invites experimentation. They all look amazing together, and the results are always subtle and glowy."
"Gorgeously scented with flower essences, this balm is both an amazing cleanser and the ultimate sensory moment of self-indulgence. I use it on its own or as the first part of my two-step evening cleansing routine. I massage a pea-size amount (a little goes a long way) in my palms while in the shower and take a few deep breaths (trust me, it's wonderfully grounding and a great way to unwind). Then I add water to help break up and melt away makeup. Since it's made with seed oils and coconut butter, it nourishes my skin as it cleanses, and it really sweeps away all the dirt; then, if I'm going for a double-cleanse that night, I smooth in Tata Harper Regenerating Cleanser afterward."
"I like to keep my morning routine simple (vitamin C serum, face oil, and mineral sunscreen). But this new vitamin B–infused serum is worth the extra step. I smooth it on right after the vitamin C, and the superpowered ingredients—niacinamide, ectoin, and plankton—sink in instantly to minimize my pores, soothe my skin, and reinforce barrier function. And the always-chic Dr. Barbara Sturm packaging is even chicer with the pop of bright guava they've added—it makes me happy just looking at it every morning."
Camila Michaels
assistant beauty editor
"A self-tanning sesh between me and my tanning mitt starts with the Bee Gees playing from my speakers and my arms stretched out in unnatural positions and progresses to the occasional slip on my bathroom tile, along with hours of avoiding sweating and staining my white sofa and sheets. Worth it? Yes, but only because of how fervently I enjoy being tan. But this self-tanning moisturizer is something new: It's quick drying, smells amazing, doesn't stain, and gives me a dreamy, ultraflattering glow. It's made with sage oil, black walnut extract, collagen, and broccoli-seed oil to protect, soothe, and firm, all the while delivering a fabulous, truly natural-looking tan."
"Runners get this thing we call a 'rat's tail' after running in the rain—it's a ghastly-sounding term that describes the way that hair knots up in a ponytail after being exposed to bad weather. And it's impossible to untangle. After what has likely been days of my life spent brushing out my tousled post-run hair, I have found a thick-enough mask to truly restore my hair before and after any damage comes to pass. It's rich, conditioning, and strengthening, packed with moisturizing and protective ingredients like shea butter, monoi oil, flaxseed, and tamanu. After shampooing, I smooth it on for 5 to 10 minutes, soak in the vitamins and nutrients (while reveling in the gorgeous, relaxing sage-and-vanilla scent), and rinse. I'm left with bouncy, healthier-looking hair every time, and now I can happily (and thankfully) stop using the term 'rat's tail.'"
"Traveling to Santiago to see my Chilean family triggers my free-spiritedness: The natural waves in my hair come out, I wear less makeup and more jewelry, and I mix patterns with unusual abandon (my family there dresses with more color than I typically do). This time I felt more comfortable with myself and more comfortable in my skin. I brought this three-part routine—a firming serum, depuffing eye cream, and luminizing night cream. All have a soft chamomile-and-lavender scent that is magic, not to mention the most delicate, skin-softening texture. (Caudalie bases its formulas in resveratrol, the antioxidant powerhouse in grapes thought to be the reason for the 'French paradox,' and other nutrients it extracts from the grapevines in its vineyards.) I thought it might have just been Santiago, but I continued loving my skin—these three left it supremely supple, nourished, and glowy—even back in Tribeca."
The goop x "Skin-Care Speakeasy" Facial with Jess Bowers
One of our favorite facialists has created a goop facial at her West Village atelier. Here's how to do it at home. (Note: If your skin is super sensitive, skip step 2.)
Step 5: Gua sha massage.

"I smooth on the GOOPGENES face oil, massaging it in with my fingers or with a little gua sha," says Bowers. "I love the way bakuchiol—one of the main ingredients—makes skin look, and the amazing quality of the oil."
Step 6: Dab on eye cream.

This one's amazing both in the moment and long-term—it even works for crow's-feet.

goop Beauty

GOOPGENES All-in-One Nourishing Eye Cream

goop, $55/$50 with subscription

SHOP NOW

Step 7: Hand massage.

Bowers finishes with a soothing, ultramoisturizing hand massage. It feels fantastic, and the hydration lasts all day.

goop Beauty

GOOPGENES Nourishing Hand Cream

goop, $25/$23 with subscription

SHOP NOW
More Questions?
Contact the beauty concierge team at [email protected] and they'll get back to you with answers (good ones).