The goop Guide to the Best Brow Artists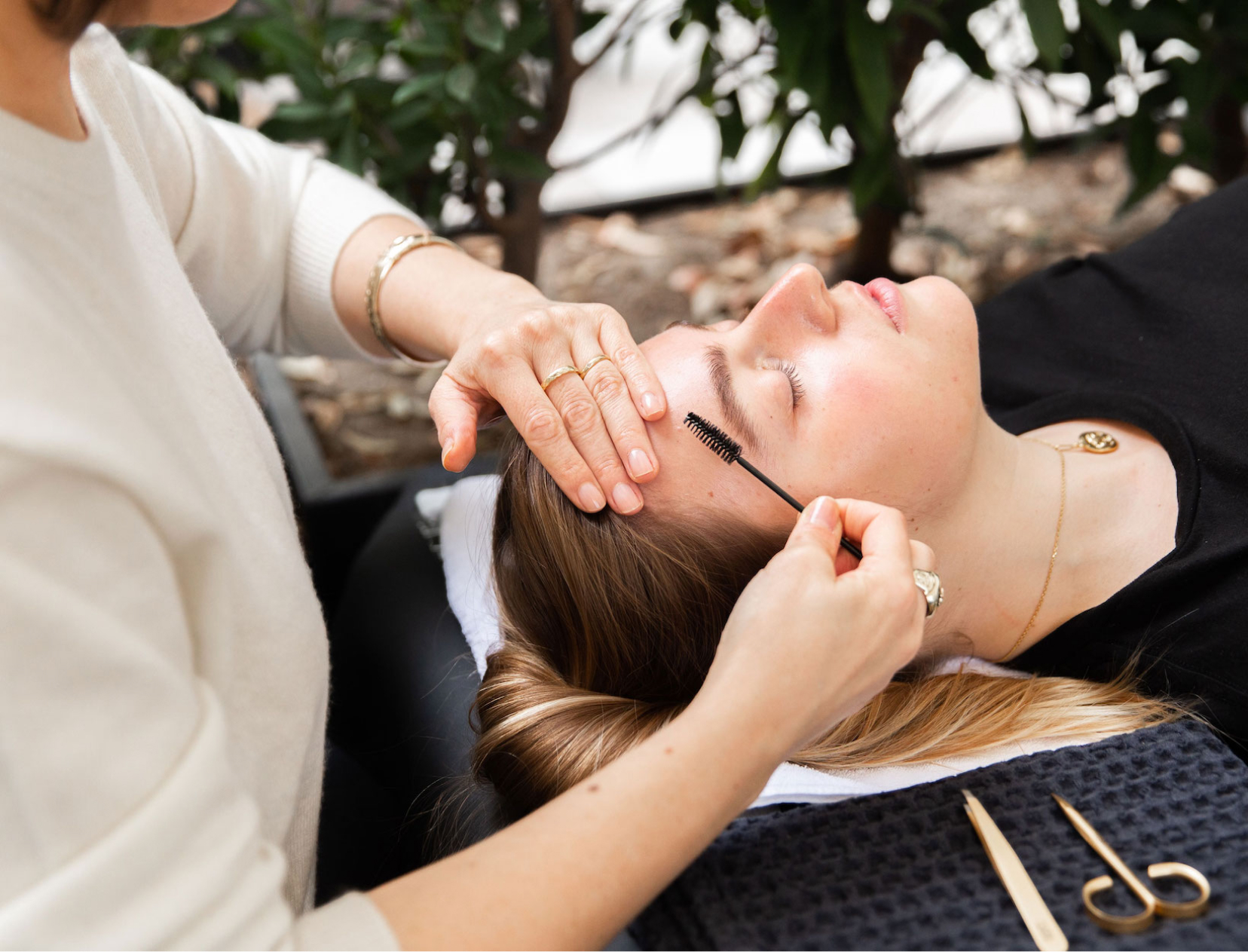 Beautifully groomed brows can really change the way you look, accentuating your bone structure and playing up your best features—you may even find you need less concealer after a great brow shaping. Here, a cross-country guide to our favorite experts in the field—plus their tips for shaping, tweezing, trimming, and taking care of your brows, whether at home or in a salon.
New York
Best Tips
---
Best Tips
1
"Be consistent with brow appointments or at-home brow-grooming sessions," says Beeler. "Your regrowth cycle will start to sync up after about three months, and once that happens, maintenance gets easier."
2
Beeler uses a brow pencil and brow gel together for the fullest-looking brows: "A pencil draws realistic brow hairs—it's the easiest and most natural-looking way to fill in sparse areas. Then the gel grooms brows into shape."
---
Best Tip
1
"Understand what brow shape works for your unique facial shape," says Breyne. "A style you think looks good on your friend or a celebrity may not be what's best for your bone structure. Work with your brow technician to find the most flattering shape for you, and keep in mind how much maintenance you're willing to commit to."
---
Best Tips
1
"If you have those pesky little blonde hairs around your brows, leave them," says Sacks. "I tint those little hairs and build them into the brow, making it appear fuller and thicker."
2
"If you must tweeze your brows, furrow your brow and tweeze only where the skin puckers right at the bridge of your nose," says Sacks. "A fluffier brow better frames your eyes and face."
Los Angeles
Best Tip
1
"Avoid too-frequent tweezing and overtweezing," Streicher says. "Tweeze in natural daylight while looking into a regular (nonmagnified) mirror and fill in your desired shape with a pencil first, then tweeze away any hairs that fall outside that shape. After tweezing a few hairs, step back from the mirror periodically to gain perspective and prevent overtweezing."
This kit contains scissors and tweezers of the highest quality (it makes a difference), and the spooley brush Streicher has been using for over 20 years to shape clients' brows.
---
Best Tips
---
Best Tips
1
"If you must tweeze your brows in between appointments, be conservative—only tweeze hairs visibly outside your brow shape," Capparelli says.
2
Her trick for finding those hairs? "Take something flat, like a business card or makeup brush, against your brow—either above or below, depending on where you're plucking—and remove only the hairs that fall outside that line."
San Francisco
Best Tip
1
"Skin and follicle health are the building blocks of healthy brows—so treat the entire brow area instead of just the hair," Holmes says. "Apply sunscreen to avoid sun spots; use moisturizer on the skin under and around your brows; apply a little hair conditioner to your brows once a week during a shower; use a great brow gel to shape, set, and nourish; and properly wash off brow makeup at night."
Chicago
Best Tip
1
"Hygiene is crucial when it comes to brow maintenance," Allen says. "Make sure your brow artist uses freshly cleaned tools. At home, make sure the brow area is clean before you pluck or wax to help prevent irritation and breakouts."
---
Best Tip
1
"Always ask questions and discuss your end goals before you start a service," says Latham. "No trained professional will ever feel offended by you asking questions or showing concern."
Austin
Best Tips
1
"Always fill in your brows—I use Westman's Bonne Brow Pencil—to create symmetry and desired thickness before you tweeze or trim. This is by far the best way to avoid overtweezing and maintain the best shape for your brows," says Sanchez. "This YouTube  demonstrates how to do this using the trusted golden ratio measurements that have been used since 1815 by artists, architects, and painters alike—I use these daily to create the perfect brow on any type of face shape."
2
"For permanent brows—meaning tattoos—you must see healed work from the artist you are considering before getting the service," says Sanchez. "Healed permanent brows should never be dark grey, purple, blue, or red. If they are, the artist has gone too deep, gone in too frequently, and used a poor-quality ink. Once any of those has happened, your only option is laser tattoo removal."
Nashville
Best Tip
1
"If you're cleaning up your brows' shape at home, avoid undoing the careful work your brow artist has done: Take white eyeliner and outline the shape of your brows," says Tsourvakas. "Pluck only the hairs that fall outside the white line so you don't overtweeze."
How to Read the Menu at the Brow Salon
Microblading or Microfeathering
What it is: A semipermanent tattoo technique used to create the illusion of fuller, more-defined brows by creating tiny hairlike strokes throughout the entire brow. Microfeathering, a technique developed by Kristie Streicher, is similar to microblading but uses iron oxide pigments (they are considered the safest semipermanent pigments to use on skin) to fill in sparse areas, not the entire brow.
How long it lasts: 8 to 12 months.
Lamination
What it is: A process of straightening and lifting the brow hairs using a chemical solution, which gives the hairs more flexibility to move and shapes them to appear fuller and fluffier.
How long it lasts: Five to eight weeks.
Waxing
What it is: A hair-removal treatment where warm soft wax is applied to the brow and hairs are pulled out with a paper strip.
How long it lasts: Four to six weeks.
Sugaring
What it is: Similar to waxing, this treatment gently removes hair from the root using a room-temperature or warmed-up paste made of lemon, sugar, and water (and occasionally essential oils, honey, or salt), plus a paper or cloth strip.
How long it lasts: Four to six weeks.
Threading
What it is: A technique where a single thread coated with antibacterial wax is twisted into a mini lasso shape and used to pull hairs from the root.
How long it lasts: Four to six weeks.
Tinting
What it is: A custom dye treatment that temporarily darkens brows and enhances fullness.
How long it lasts: Three to six weeks.
Henna
What it is: A form of eyebrow tinting done with plant dye derived from a henna plant. (Henna, unlike some dyes, contains no ammonia, lead, or peroxide; however, it should be noted that so-called "black henna" dye contains PDP, the same toxic compound that's found in many hair dyes.)
How long it lasts: One to six weeks.