December 2020
The Shadow King
by Maaza Mengiste

Download Reading Guide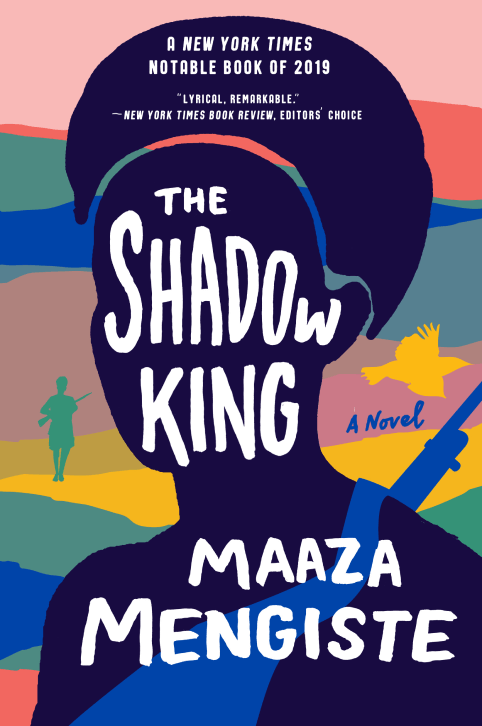 Why We Chose It
Maaza Mengiste's epic tale combines an intriguing plot, characters that don't feel fictional, and sentences so stunning that you're forced to pause and take a breath. The novel opens in 1974, as Hirut is on her way to meet someone from her past, a journey that drags her back into her memories of Mussolini's 1935 invasion of Ethiopia. What follows is a fluid, layered retelling of the conflict, the female soldiers who were left out of the historical record, and the men on both sides who loved, betrayed, imprisoned, and followed them. In The Shadow King, Mengiste eschews reductive thinking and takes great care in exploring the seemingly disparate pieces, the light and the shadow, that make someone human. In the process, she uncovers beauty everywhere.

Start by reading an excerpt and then pick up a copy of the novel from your local bookstore or find more retailers selling the book here.
The Shadow King by Maaza Mengiste
Bookshop, $17
SHOP NOW
WATCH THE CHAT
We corralled questions from readers and Maaza Mengiste answered.
About the Author
Born in Addis Ababa, Maaza Mengiste received a 2020 Award in Literature from the American Academy of Arts and Letters. Also a Fulbright scholar and a professor at Queens College, she is the author of The Shadow King and Beneath the Lion's Gaze and a 2018 recipient of a National Endowment for the Arts fellowship. She lives in New York City.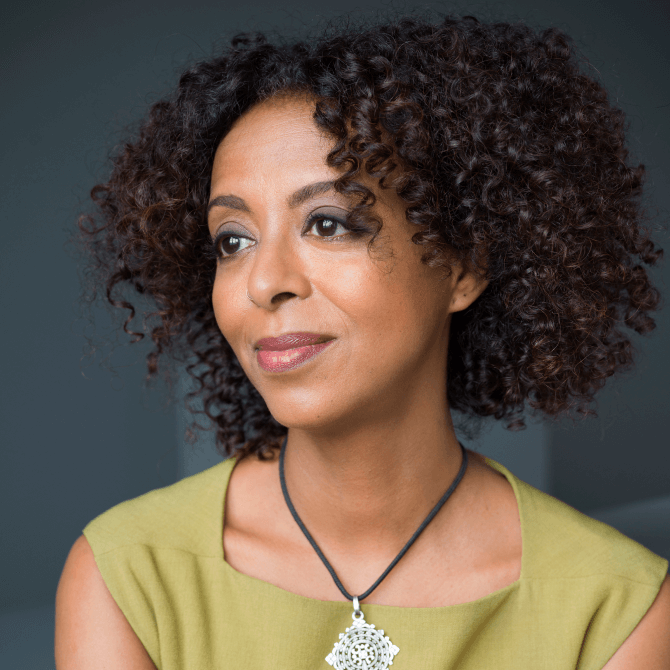 A Q&A with MAAZA MENGISTE
Why did you decide to write about women at war?
The idea came when I was already well into writing the book. I was doing some more research and I stumbled upon it. The book that I was writing was about men fighting in the war and women working in the background—taking care of the wounded, all the things that women traditionally do. But at some point, I stumbled upon a small article in The New York Times. It was about a woman who picked up the gun of her husband when he fell in battle and who led 2,000 of his men into that battle.
I was completely taken aback. Number one, I had never heard of this. But number two, the fact that she could just pick up his rifle and carry on meant that she had been fighting next to him all along. She wasn't running from the back. And the rest of his men followed her. I thought, Who is this? How did this happen? I started focusing my research on women. And I started finding them.
It changed the book completely. The history—everything that I knew—was basically revised because I realized women were enlisting. They were fighting. They were always there. But I had not noticed because they were barely written about and it wasn't something I knew to look for.
SHOW MORE
MORE BOOKS AND AUTHORS WE LOVE
We hope you enjoy the books recommended here. Our goal is to suggest only things we love and think you might, as well. We also like transparency, so, full disclosure: We may collect a share of sales or other compensation if you purchase through the external links on this page.