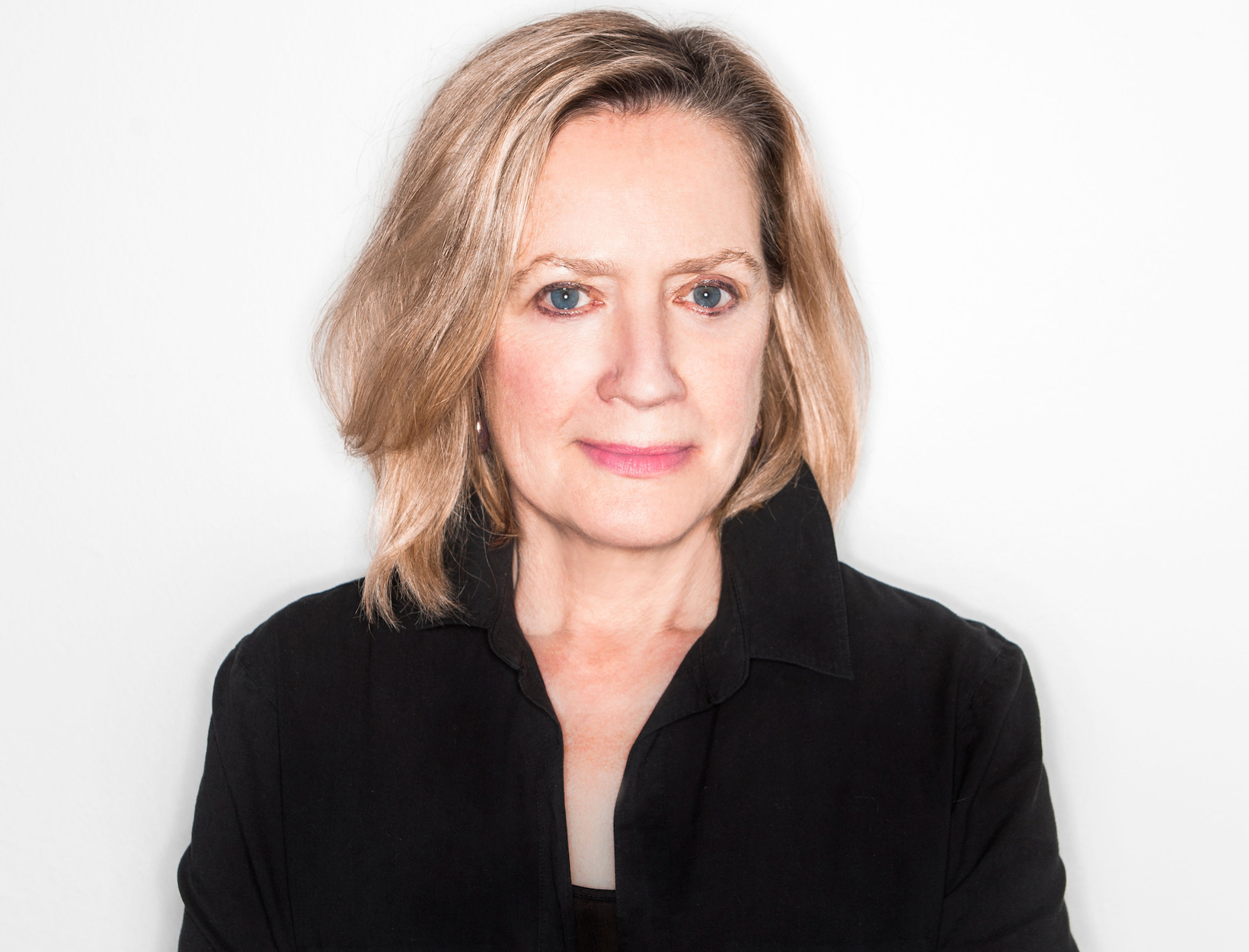 My Morning Routine
Clean Swap: We gooped Air Mail Coeditor Alessandra Stanley's WFH Morning Routine
"What I do in the morning cannot really be called a beauty regimen," insists Alessandra Stanley, coeditor (with Graydon Carter) of Air Mail, the addictive digital weekly newsletter. "It's more of a deep-sea salvage operation, with saline sprays and barnacle-removing acids." New York–based Stanley, whose routine previously revolved around a few conventional skin-care products, was game to swap some of her old favorites for clean versions made without the potentially toxic ingredients we screen against here at goop. After some back and forth and some trial and error, Stanley emerged with a new morning routine to Zoom and FaceTime with. "Even that, it turns out, requires a bit of effort," she says. "Not only do your colleagues and clients see you (and the bookcase behind your head), but you can watch yourself talking to them. Depending on the lighting, the angle of the laptop, and your skin condition, this can be a real buzzkill. So I try."
5:30AM
Before I start slathering on ointments or making coffee, I go to my laptop, check Slack, read emails, and browse news sites.
6:30AM
Make coffee (Nespresso), skim The New York Times and The Financial Times while darting between CNN and MSNBC for news, and when the stock market is tanking—as it is now—CNBC. I was the New York Times television critic for a long spell, and I still keep the television on as much as possible. (I used to tell my daughter it was our eternal flame—one TV set in the house needed to be on at all times.)
7:00AM
Breakfast is whatever looks good from last night, or when I am up to it, steel-cut Irish oatmeal, which takes ten minutes. I eat it salted to make it taste like risotto. I don't make kale smoothies, but I wish someone would.
7:15AM
A lot of people recommend meditation, but I've never been able to last for more than four seconds. I do try to stop occasionally and appreciate something, though lately I have mostly been marveling at household goods, like the ingenious folding-leg mechanism on my ironing board—who thought of that? (Probably Leonardo da Vinci.) I do the NYT crossword puzzle every day, because it's good for memory retention. Though sometimes I forget to do it. I used to go to the gym on occasion; now, under the COVID-19 circumstances, I take longish walks and sporadically do floor exercises on the couch.
7:30AM
I shower (every other day—I believe in the French rules of hygiene), then get ready to face the world with some skin care.
Once a week now, my morning skin care starts the night before, with GOOPGLOW, a glycolic acid overnight glow peel that does in fact, make my skin look brighter.
After the shower, things really get underway. I had no idea what Vintner's Daughter was and couldn't help but hope when I opened it that the goop beauty editors were rewarding me with a travel-size Sancerre. Actually, it's a botanical cosmetics company based in Napa—and now, my morning ablutions always begin with a drop of Vintner's Daughter Treatment Essence patted onto the skin, followed by a lashing of the serum.
goop Beauty

GOOPGLOW 15% Glycolic
Acid Overnight Glow Peel

goop, $125/$112 with subscription

SHOP NOW
Next, I dot my eye bags with Dr. Barbara Sturm eye cream (insert Sturm und Drang joke here) and cover my face with Alpyn Beauty PlantGenius Melt Moisturizer, which does in fact smell alpine. Last, I smooth on Beautycounter Dew Skin, a tinted broad-spectrum SPF moisturizer that I use instead of foundation.
So far, I feel virtuous, my skin feels tighter and cleaner, and while it's too soon to tell whether I actually look better, I definitely now feel that there are people out there who look worse.