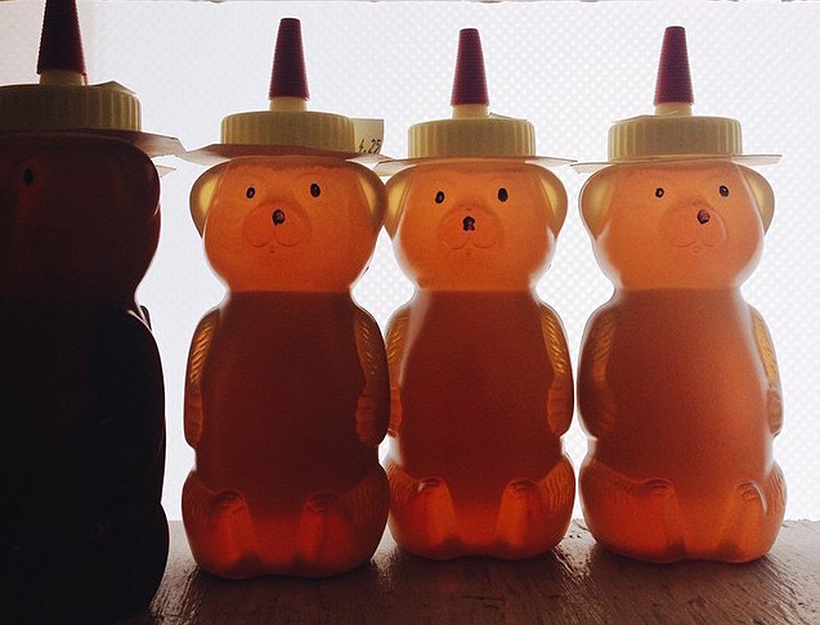 Why Honey is So Good For Skin
It's antibacterial, antiviral, moisturizing, nourishing—and it even smells good. Honey is undeniably a fantastic thing to eat, but it is an equally fantastic thing to put on your skin. Mixed into formulas, it loses its stickiness and purifies, hydrates, softens, and smooths. Good for you—and, certainly if you go for any of the options below, deeply luxurious:
BALM
Shiva Rose Glow Face Balm ($60, goop)
The texture of this meltingly fabulous balm is exquisite; the subtle scent is so gorgeous you just want to keep putting it on. Made with shea butter, coconut oil, and rosehip oil along with honey and rose, it leaves your skin ultra-­hydrated, soft, plumped, and radiant. It's made for the face, but you'll be tempted use it on cuticles, lips—anywhere needing serious indulgence.
MASK
May Lindstrom Honey Mud ($80, goop)
This clay, plant oil, and raw honey concoction smells…delicious. It's also kind of the richest, most major daily cleansing experience we can think of, especially when applied with the brand's facial treatment brush—it gets rid of every trace of dirt and leaves skin baby ­smooth. Works for all skin types.
LIP BALM
Suvana Paw Paw & Honey Lip Balm ($4, goop)
An appealing mix of organic honey, papaya (a.k.a. paw paw, the Australian term for it) cocoa butter, and vitamin E that leaves your lips nourished and moisturized like nothing else. The finish is perfect, too: A little glossy, a little matte.
MIST
Lavett & Chin Coconut Face Mist ($32, goop)
Seven ingredients—extracts of coconut, honey, and Bulgarian rose water among them—combine to refresh and fully moisturize skin. Use it as often as you like—under or over makeup, on a bare face, to wake yourself up or calm yourself down. It's the ultimate skin-­restoring moment of beauty (we're keeping bottles at our desks and at home).
CREAM
Grown Alchemist Body Cream ($26, goop)
Thick, rich, and deeply moisturizing, this soothing, ultra­-luxurious cream is made with bioactive, certified organic ingredients to nourish even the driest skin. Pomegranate, cauacu, and shea butter mix with antioxidant almond, grapeseed, and rosehip oils, increasing elasticity and leaving skin firmer, softer, and utterly revitalized.
SOAP
Drunk Elephant Pekee Bar ($28, goop)
This cleanser is a rare combination of purifying and moisturizing: Honey, blueberry extract, and marula oil make its PH levels significantly lower than traditional bar soap, so it's incredibly soothing to skin, even as it gets rid of impurities. Brilliant for all skin types, but especially sensitive and breakout-­prone.