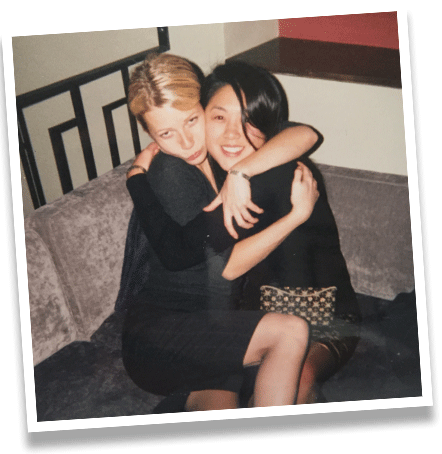 An Anne Keane sigh is invariably followed by either a wry, mysterious smile or helpless giggles; her air of affable bemusement contrasts with her subtle, impossible chic. The goop contributing editor has looked precisely the same since high school—except for a recent, dramatic new litheness that floored us all when she showed up in a short Louis Vuitton ensemble at one of our Road-to-Table dinners last summer. She'd always been in shape, but the new Anne is next-level fit. "It's work," she says, sighing/laughing. "I mean, what did I think it was going to be?"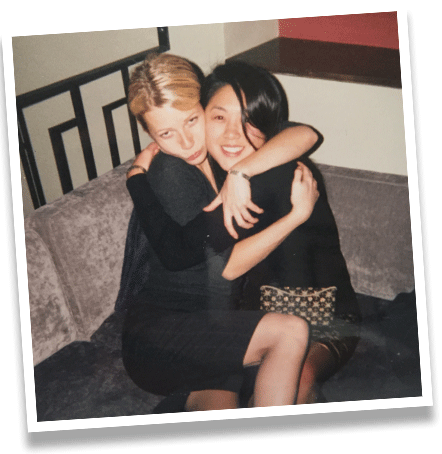 Her beauty routine is minimal—and part-of-the-way clean. "I want to change everything over," she says. "Tell me what I need!" A bunch of Anne's essentials were clean; a bunch more we replaced with non-toxic options from the goop Clean Beauty Shop; below, her favorites—from her tried-and-true classics to her happy new discoveries:
GP & AK 20-odd years ago (looking much as they do today).
---
WORKOUT BREAKOUT CURE
"I get major acne on my forehead from working out so much."
ANNE'S MOISTURIZING SCENT TRICK
"I love to combine scented oils with unscented lotion—it feels good, and both the scent and the hydration really last."
MORE ANNE ESSENTIALS
---
---
---