A Clean Twist on Slugging Your Skin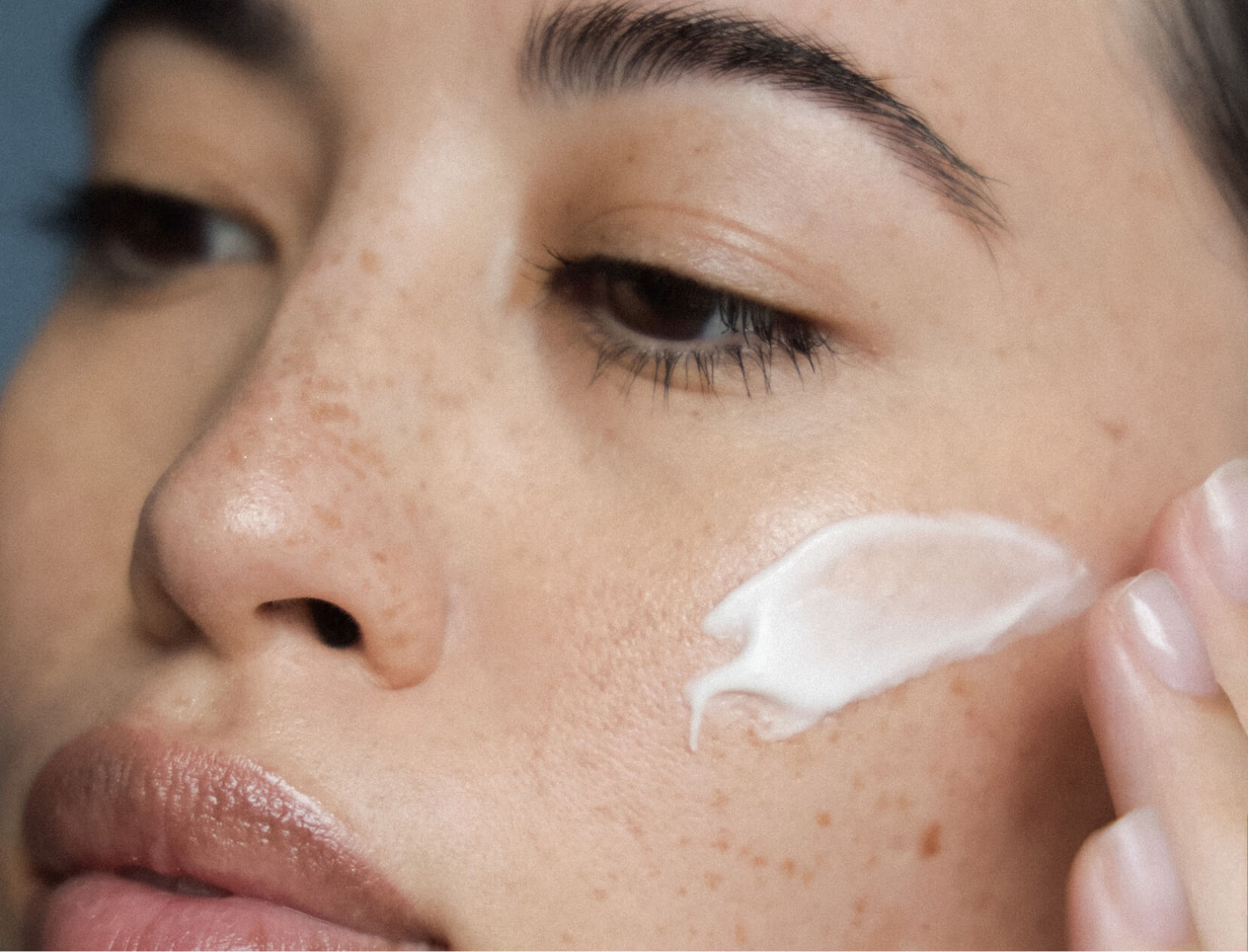 Photo courtesy of Nikki Cruz
There's a skin-routine hack on TikTok that we love in theory—the idea is an extra, occlusive layer that goes on last in a skin-care routine, sealing in all the benefits and delivering additional moisture at the same time. It's called slugging, and it can be a great technique, particularly when done with a few clean beauty tweaks.
The viral trend involves slathering skin with petroleum jelly as a final step in a nighttime skin-care routine. But while petroleum jelly is moisturizing, it can be supremely pore clogging. It's also a by-product of crude oil production (it collects on oil rig machinery), and unrefined petroleum jelly can contain potentially dangerous contaminants, including a group of carcinogens called polycyclic aromatic hydrocarbons, according to the Environmental Working Group.
The goop version of slugging starts with rich balms or oils rather than petroleum jelly. An advantage they have over petroleum jelly (beyond being clean and petrochemical-free) is that they deliver skin-boosting nutrients—from bakuchiol and other antioxidants to nourishing botanicals—to help smooth skin texture, firm, and increase glow.
Slugging Night
After a night of exfoliation, you're ready for the ultimate hydration. If you've got a good routine already, simply top it off with one of the great balms or creams above. Or customize the routine below.
1. Cleanse
Get your skin ready for the layers of hydration.
Exfoliating

goop Beauty

GOOPGLOW Cloudberry
Exfoliating Jelly Cleanser

goop, $28/$25 with subscription

SHOP NOW
2. Tone
Clear away any remaining dead skin cells, dirt, or makeup, and deposit a first layer of nutrients and hydration.
Gently exfoliating for every skin type

goop Beauty

GOOPGLOW Flower Acids Resurfacing Toner

goop, $45/$40 with subscription

SHOP NOW
3. Treat
Apply a layer of serum or oil, depending on your skin; it will really sink in after all your exfoliating.
Pure moisture

Dr. Barbara Sturm

Hyaluronic Serum

goop, $300

SHOP NOW

For firmer skin and fewer visible wrinkles

goop Beauty

GOOPGENES All-in-One
Super Nutrient Face Oil

goop, $98/$89 with subscription

SHOP NOW

To restore skin

Augustinus Bader

The Serum

goop, $375

SHOP NOW
4. Add more moisture (only if you need it)
If you (and your skin) really love layering, you can add a moisturizer here.
Squalane + hyaluronic acid

Alpyn Beauty

PlantGenius Melt Moisturizer

goop, $60

SHOP NOW

Peptides + bakuchiol

Beautycounter

Countertime Tetrapeptide
Supreme Cream

goop, $98

SHOP NOW

Vitamin C + kakadu plum

goop Beauty

GOOPGLOW Glow Lotion

goop, $58/$52 with subscription

SHOP NOW
5. Top it off with the slug
Once everything has sunk in properly, seal it all in with a balm, oil,
or cream from the list at the top of this article.