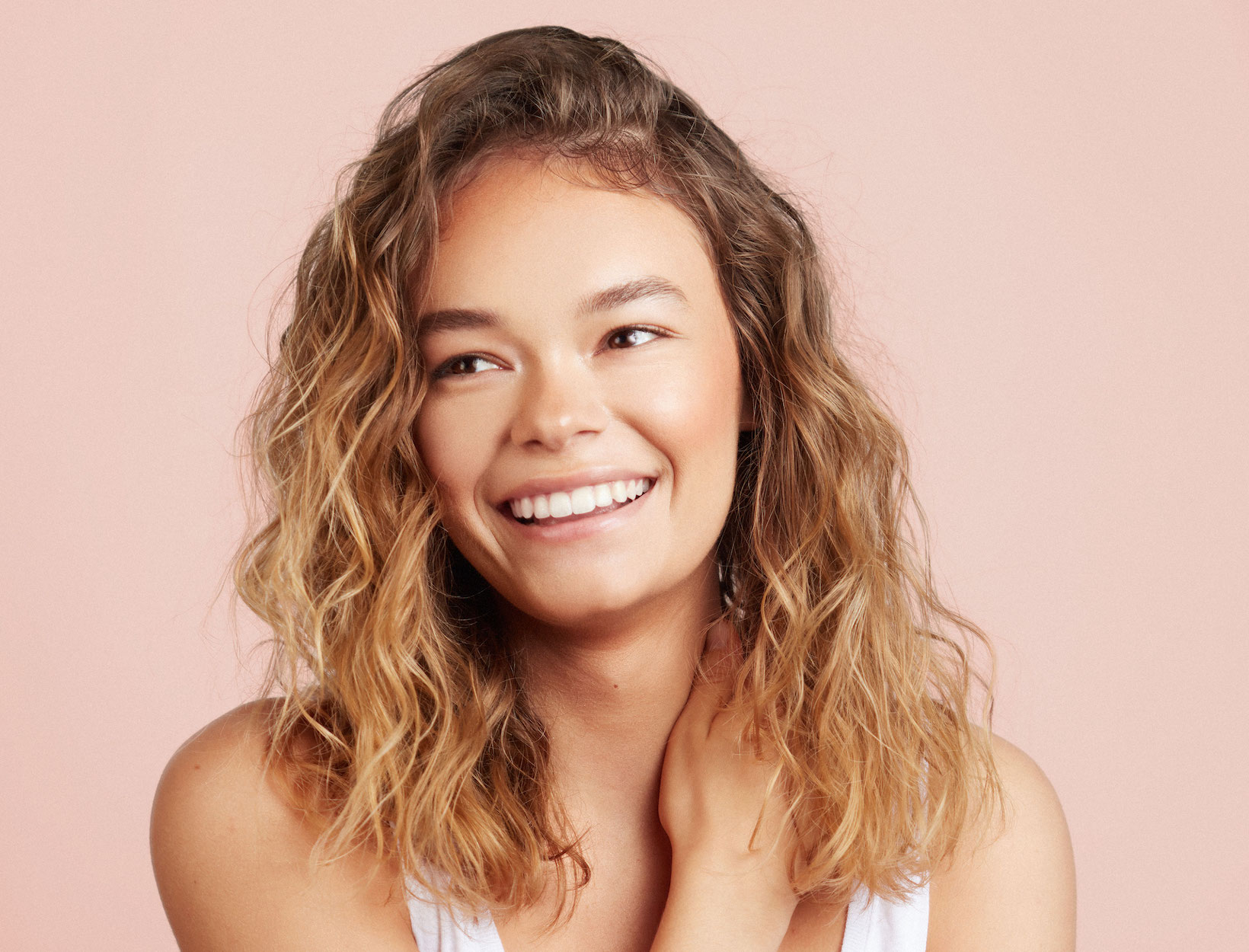 What Is Glycolic Acid and
What Does It Do for Your Skin?
There's nothing like adding alpha hydroxy acids (AHAs) and their cousin, beta hydroxy acid (BHA, also known as salicylic acid), to your morning and/or nighttime routine. Whether used as the key ingredient in a powerful once-a-week, overnight peel or as an adjunct to make a great self-tan work even better, AHAs and BHA are powerfully effective compounds that fit easily into a clean and nontoxic skin-care regimen for noticeable results.
Glycolic, lactic, citric, and malic acids all fall under the exfoliating AHA category and work by gently removing the top layer of dead skin cells (along with pollution, grime, makeup, and anything else that might potentially clog pores) through a natural chemical exfoliation. Salicylic acid works in a similar manner. The advantage of chemical exfoliation is that it's extremely even, unlike a physical exfoliation, with a gritty scrub or the rough surface of a washcloth, which can cause microtears in skin. The results are the reason AHAs are so beloved by so many different skin types: They can help unclog pores, soften the appearance of wrinkles, and minimize the visibility of dark spots, and they can even help increase moisture in skin. After a good exfoliation with AHAs, your skin should be soft and smooth and look decidedly glowier.
Like all exfoliants, AHAs and salicylic acid facilitate the absorption of any treatment that follows. Different types of acids yield different benefits, so it's often useful to combine them in skin treatments. Glycolic, for instance, is the smallest molecule among the alpha hydroxy acids, so it can go deeper into the layers of the skin; it was initially developed for the treatment of extremely dry skin. Salicylic acid (which is the same compound as aspirin) has soothing properties, so it can be helpful for breakout-prone skin.
The concentrations of a particular acid within a formula can make a big difference in results: At lower concentrations, AHAs can be gentle enough for even sensitive skin. At higher concentrations, like the 15% glycolic acid in the new GOOPGLOW Overnight Glow Peel, they can work powerfully to retexturize, smooth, clarify, and refine.
Whether you're dealing with dryness, sun damage, blemishes, or dullness or you just want your beautiful skin to continue to be beautiful as you age, AHAs and BHA are a brilliant way to improve your skin in both the short and long term, without potentially toxic ingredients. The formulas below are all infused with alpha or beta hydroxy acids; pick and choose the best regimen for your skin's needs (if you have sensitive skin, err on the side of caution when you're using any exfoliating acids), then stick with it, and you should see a major difference in your skin.
1

PEELS

At-home peels are genius for refreshing and resurfacing skin and cost a fraction of what an in-office treatment goes for.

The Once-a-Week
Superpeel That Works
While You Sleep

goop Beauty
GOOPGLOW 15% Glycolic
Overnight Glow Peel
goop, $125

Daily Resurfacing
Treatment

The Organic Pharmacy
Four Acid Peel
goop, $55

Radiance-Boosting
Miracle (That Smells
of Cherries)

Naturopathica
Sweet Cherry Brightening
Enzyme Peel
goop, $58
2

MASKS

Skin gets a thorough detox when the botanicals, alpha hydroxy acids, and phytonutrients in your face mask can work in synergy. Smooth any one of these onto cleansed skin, wait the suggested amount of time (or less, depending on how sensitive you are), rinse—and relish the glow.

For Allover Glow

goop by Juice Beauty
Exfoliating Instant Facial
goop, $125
3
CLEANSER
No matter your skin type, you can boost radiance, help soothe blemishes, and soften the appearance of lines and dark spots with a cleanser infused with alpha hydroxy acids. Everyday exfoliating is gentle on skin yet steadily glow-increasing.
4

TONER

Toner is great for targeting clogged or enlarged pores. Smooth it on after cleansing and before moisturizing to sweep away remaining dirt, oil, or makeup. It's an especially important step to stave off blemishes.

For All Skin Types

The Beauty Chef
Probiotic Skin Refiner
goop, $75

For Blemish-Prone/
Combination Skin

Beautycounter
Countercontrol
Instant Matte Toner
goop, $29
5
SERUM
Serums' silky texture makes them brilliant for targeting any number of skin issues, including dullness, blemishes, dryness, and more.
For Aging Skin

Tata Harper
Elixir Vitae
goop, $400

For Blemish-Prone/Sensitive Skin

Marie Veronique
Intensive Repair Serum
goop, $90
6

ESSENCE

Water-soluble treatments made from distilled botanicals, essences are used right after cleansing and before moisturizing to infuse skin with nutrients and moisture. This one hydrates, tones, and mildly exfoliates with a blend of lactic acid, vitamin C, and hyaluronic acid.
7

FACE MOISTURIZER

Moisturizing makes lines and wrinkles less visible; moisturizers that have even small concentrations of alpha hydroxy acids can have an even more significant line-smoothing effect.

For Combination/Blemish-Prone Skin

Beautycounter
Countercontrol Matte Effect Gel Cream
goop, $39
8
BLEMISH TREATMENTS
AHAs can dissolve oil, dirt, makeup, pollution, and other residue, making them excellent for oily skin; salicylic acid both exfoliates and soothes.
Spot Treatment

Tata Harper
Clarifying Spot Solution
goop, $35

Daily Allover Gel

Beautycounter
Countercontrol All
Over Acne Treatment
goop, $39
9

SELF-TANNER

The AHAs in this fluffy, invisible tanning mousse help exfoliate for a smoother finish and help the tanning ingredients penetrate deeper for a longer-lasting tan.
10

SHAVING CREAM

Even a small dose of AHAs in shaving cream helps produce a smoother finish. This one also includes soothing botanicals to protect against razor burn and smells fantastically of spruce and ginger.
Make sure to pay attention to product directions and warnings because some acids should not be mixed.