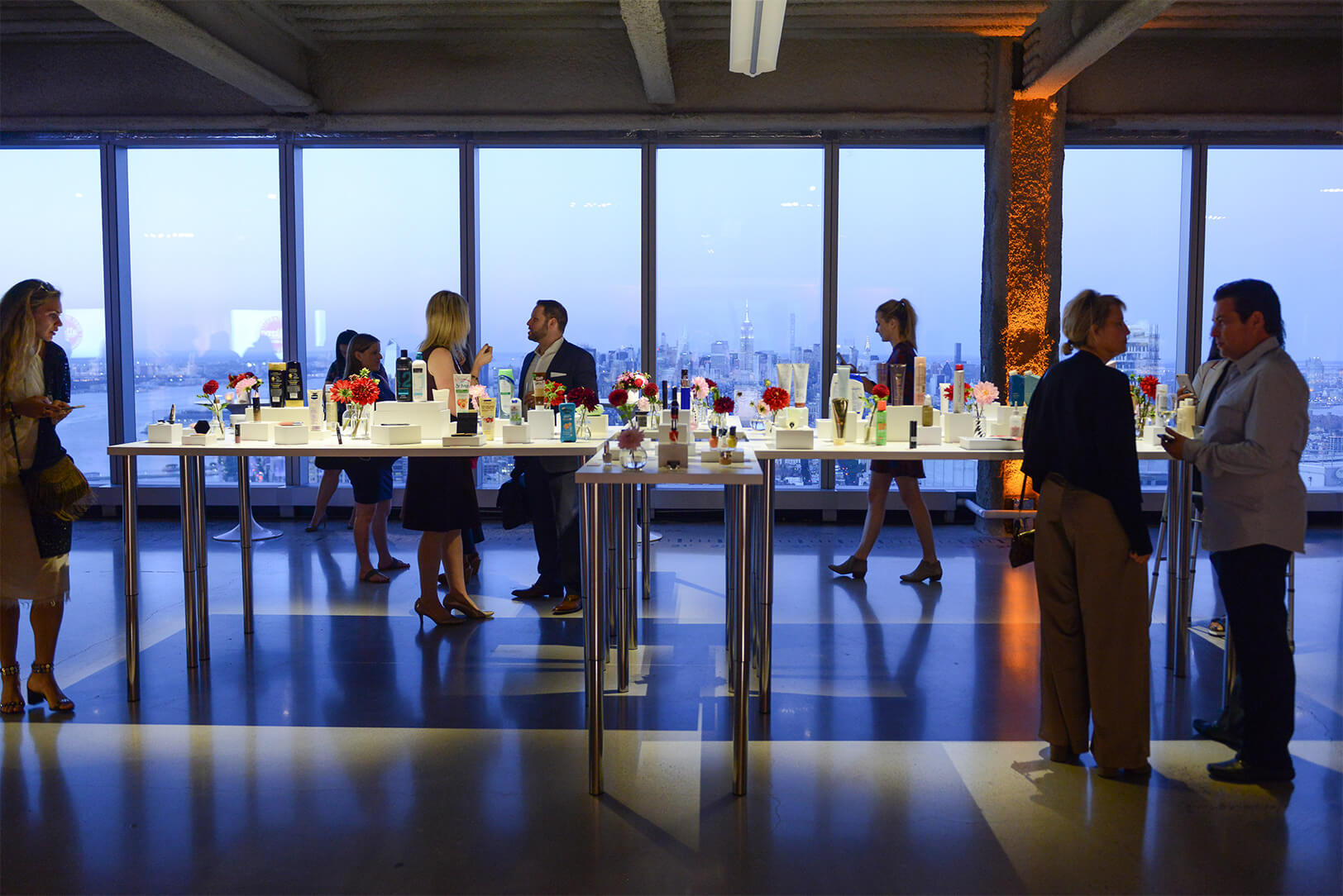 Photo courtesy of Matthew Carasella
We Won!
Why had we been summoned to the sprawling glass penthouse at One World Trade Center at sundown for cocktails? Packed into the gleaming metal Condé Nast elevators with just about every notable beauty-industry operative on the planet, we started to get excited. Stepping out into the room, there were Allure logos and covers everywhere, not to mention Allure staffers in force: goop had won perhaps the most coveted prize in beauty: Allure's Best of Beauty.
The view across Manhattan and the Hudson River was spectacular, but we hurried to a snaking sort of runway where the winners were set out: Best Cleanser, Naturals.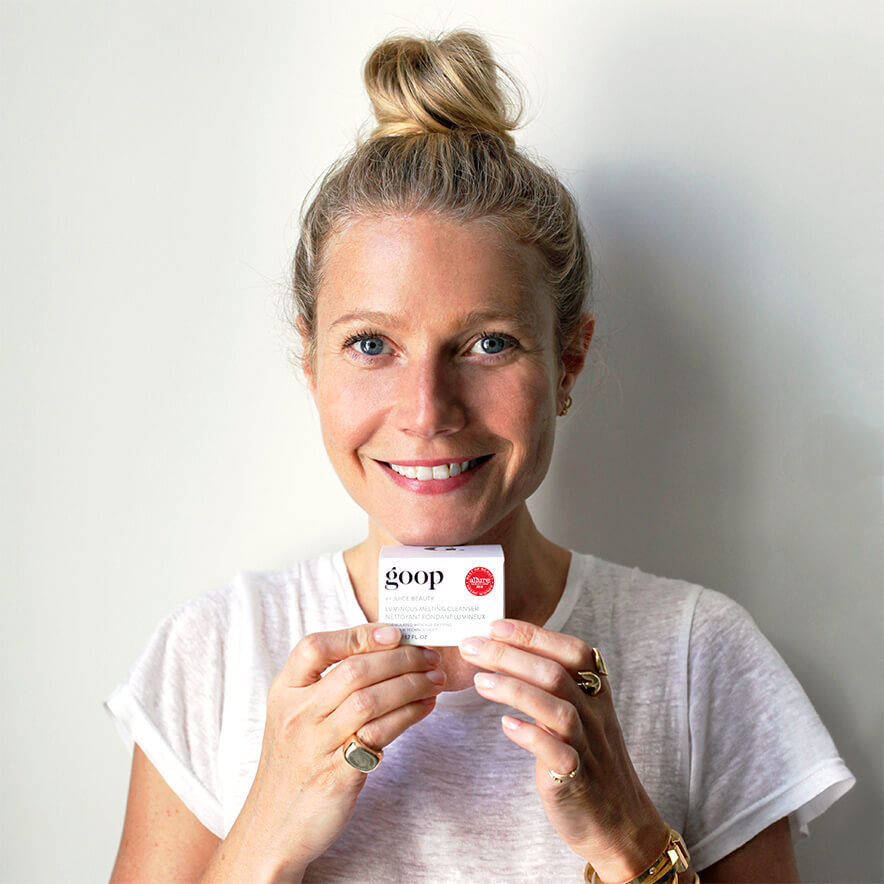 "Oh. My. GOD," GP texted in from L.A. "I'm pinching myself!"
We had an excellent glass of wine, basked in the glow of victory (and the spectacular sunset), and had a look at some of the other winners' products: We were in some impressive, heady company, international-luxury-brand-wise. That we managed to compete with the giants of the industry without using the toxic chemicals so many rely on is deeply satisfying.
That our luxe, essential-oil-infused balm cleanser that we love so much (with warm water and the linen cloth it comes with, it's a nightly ritual we look forward to) won the heart of Allure's editors means a great deal to us. Try it here—we guarantee, it's a winner.