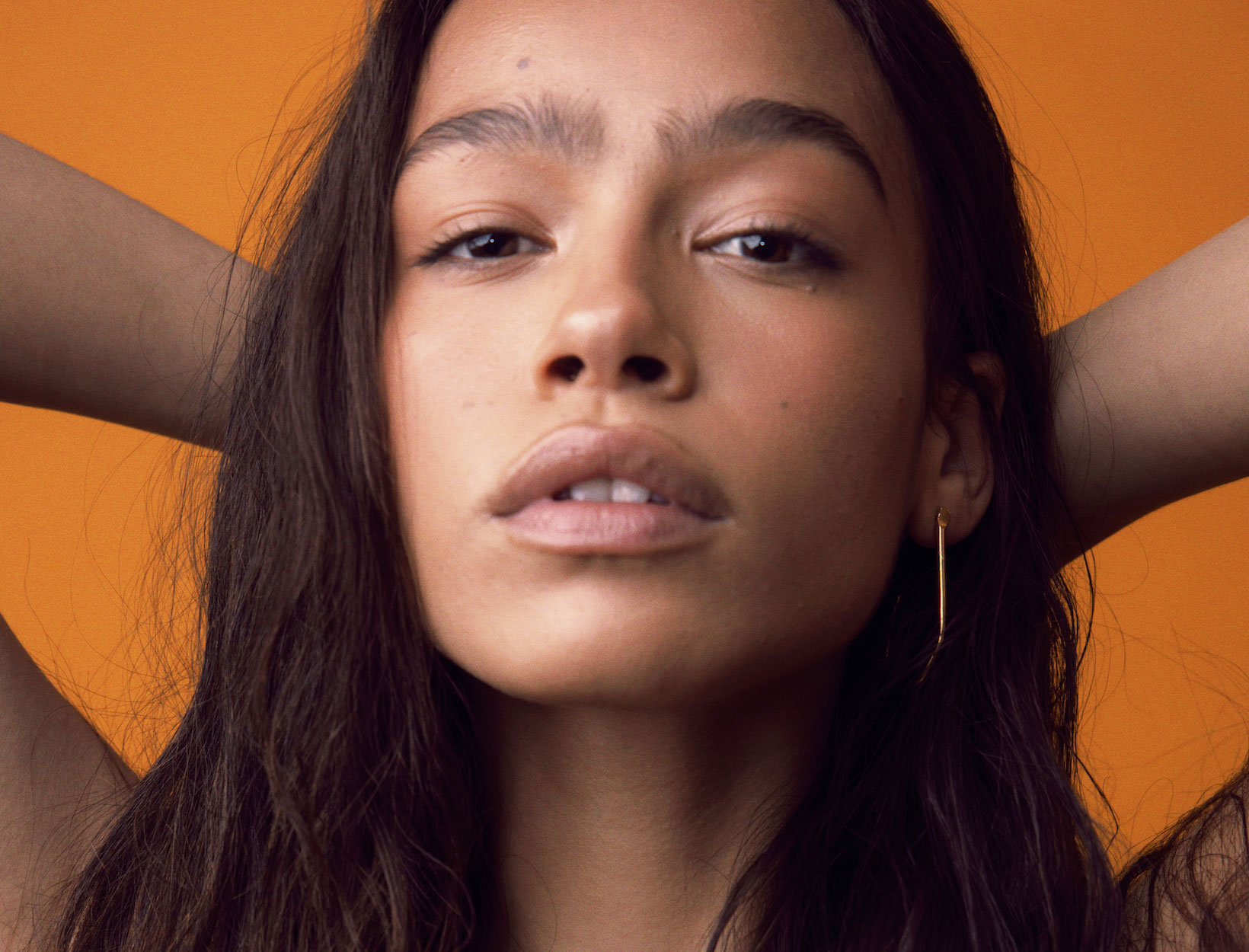 Vitamin C:
The Miracle Ingredient for Brighter Skin
Just about every skin type can benefit from a daily treatment with vitamin C. The antioxidant's brightening, firming, smoothing, and nourishing effects make skin noticeably more glowing after even just a few uses. Whether you're breakout-prone, you're dry, or you just want to preserve the gorgeous complexion you already have, adding vitamin C to your routine will give you both instant and long-term results.
Vitamin C (it also appears as ascorbic acid in ingredient lists) is well-studied in terms of its effects on skin, whether applied topically or taken orally. Like all antioxidants, it can help limit the formation of free radicals in skin caused by everything from UV rays to pollution, it can support existing collagen, and it even has some sun-protective qualities. Because it's mildly exfoliating, it can help soften the look of dark spots, even skin tone, and brighten and plump skin so that lines appear less visible. Many of us have noticed a change in clarity and glow in our skin after using it for even just a few days. It's not uncommon to find vitamin C and exfoliating acids, like alpha hydroxy acids (glycolic, lactic, citric) and salicylic acid, used together in formulas, as the combination can really retexturize skin. (If you have sensitive skin, err on the side of caution when you're using any exfoliating acid, though vitamin C is generally well-tolerated.) Vitamin C in foods—oranges, kiwis, kale, broccoli, and many more—and in supplements like GOOPGLOW can also make an enormous difference in terms of skin health.
Whether you're blemish-prone or dry, have skin that abruptly oscillates between the two, or want to keep your skin as gorgeous as it already is, vitamin C is the ticket. All the formulas below are made with vitamin C, work for morning and night, are beautifully clean, and leave you looking impossibly glowy, not to mention well-rested.
10 of Our Favorite Vitamin C Skin-Care Products
1

VITAMIN C GLOW SERUM

This new daily glow serum combines two skin-care powerhouses, L-ascorbic acid (proven in research to be the purest, best-for-skin form of the antioxidant vitamin C) and moisturizing hyaluronic acid (a hydrator that's naturally present in the body). The unique two-part design maximizes potency and freshness, delivering a serum that stays active all the way through its use. Before your first use, mix the super potent 20% vitamin C powder with the hyaluronic acid serum. (It's made with three different molecular sizes of hyaluronic acid to penetrate different layers of the skin, as well as the antioxidant superfruit Australian kakadu plum.) The ingredients work synergistically to help brighten the appearance of the skin, significantly improving its firmness, tone, texture, and hydration and leaving it looking radiant, luminous, and healthy.
2

INGESTIBLE VITAMIN C FOR GLOWY SKIN

Vitamin C can of course work from the inside out, too. This antioxidant superpowder—it combines vitamin C with other incredible antioxidants, like vitamin E, CoQ10, lutein, and zeaxanthin—is designed to reduce the effects of free radicals, UV rays, and pollution to give you brilliantly glowy skin. It tastes citrusy and refreshing first thing in the morning.
3

EXTRA-STRENGTH PEEL

Vitamin C and AHAs can really complement each other. Since both are exfoliating—vitamin C more mildly so—formulas that contain a blend of the two can help skin look smoother, more supple, and brighter. In the case of the GOOPGLOW Overnight Peel, 15% glycolic acid is the workhorse, boosting cellular turnover and retexturizing, while vitamin C and other extracts help refine skin and add glow.
4

TREATMENT MASK

This superfood powder for the face is made with clays, vitamin C, and plant and gem extracts that you mix with water to create a radiance-boosting miracle mask. It smells delicately of roses, relaxing the mind as it transforms skin, leaving it smooth and incredibly glowy.
5

RADIANCE-BOOSTING CLEANSER

A daily cleanser made with an alpha hydroxy acid and salicylic acid as well as vitamin C, this is the ultimate for targeting blemishes, excess oil, uneven skin tone, and clogged pores. Use it every morning (and night, if you're especially oily) for firm, radiant, smooth skin.
6

NOURISHING ESSENCE

Essences are water-soluble treatments that help deliver moisture, nutrients, and antioxidants using different pathways in skin than oil-soluble products—like face oil—do. This one from Vintner's Daughter is overflowing with goodness: vitamin C, clarifying apple cider vinegar, pre- and probiotics, and hyaluronic acid. Pat it onto damp skin after cleansing and before applying any other nourishing and moisturizing treatments.
7

VITAMIN C BOOSTER

Shake this vitamin C powder into a serum or a moisturizer or simply pat it onto skin with a few drops of water (water activates it, so it's preserved at full strength until it comes into contact with moisture). Our coworkers and friends commented on how much brighter and glowier our skin looked once we started using this.
8
SKIN-TYPE-TARGETED SERUMS
Potent concentrations of active ingredients—these two serums both contain vitamin C to help smooth pores and boost radiance—are what make serums so incredible for targeting a variety of skin issues, from breakouts and dark spots to dryness.
To Even Skin Tone:

The Organic Pharmacy

Stabilised Vitamin C Serum

goop, $65

SHOP NOW

To Boost Hydration:

KYPRIS

Antioxidant Dew

goop, $90

SHOP NOW
9

MOISTURIZER
FOR
HEALTHY, SUPPLE SKIN

Dry skin is compromised skin (think of the cracks and fissures that emerge when your skin is chapped), which means it's more susceptible to lines, wrinkles, and irritation. All skin needs moisture, and the best way to get it is from a deeply soothing, emollient formula enriched with antioxidants and nourishing botanicals to keep skin firm, healthy, and supple.
10

FACE BALM

Made with amla-berry extract (an ingredient that has been prized in Ayurveda for centuries for its ability to help support healthy skin and hair) and sea-buckthorn-seed oil, both natural sources of vitamin C, this luxuriously rich balm is for skin, body, hair, hands, lips, anywhere. Warm it between your hands to soften the solid formula so that it melts into skin.