Vitamin C: The Miracle Ingredient for Brighter Skin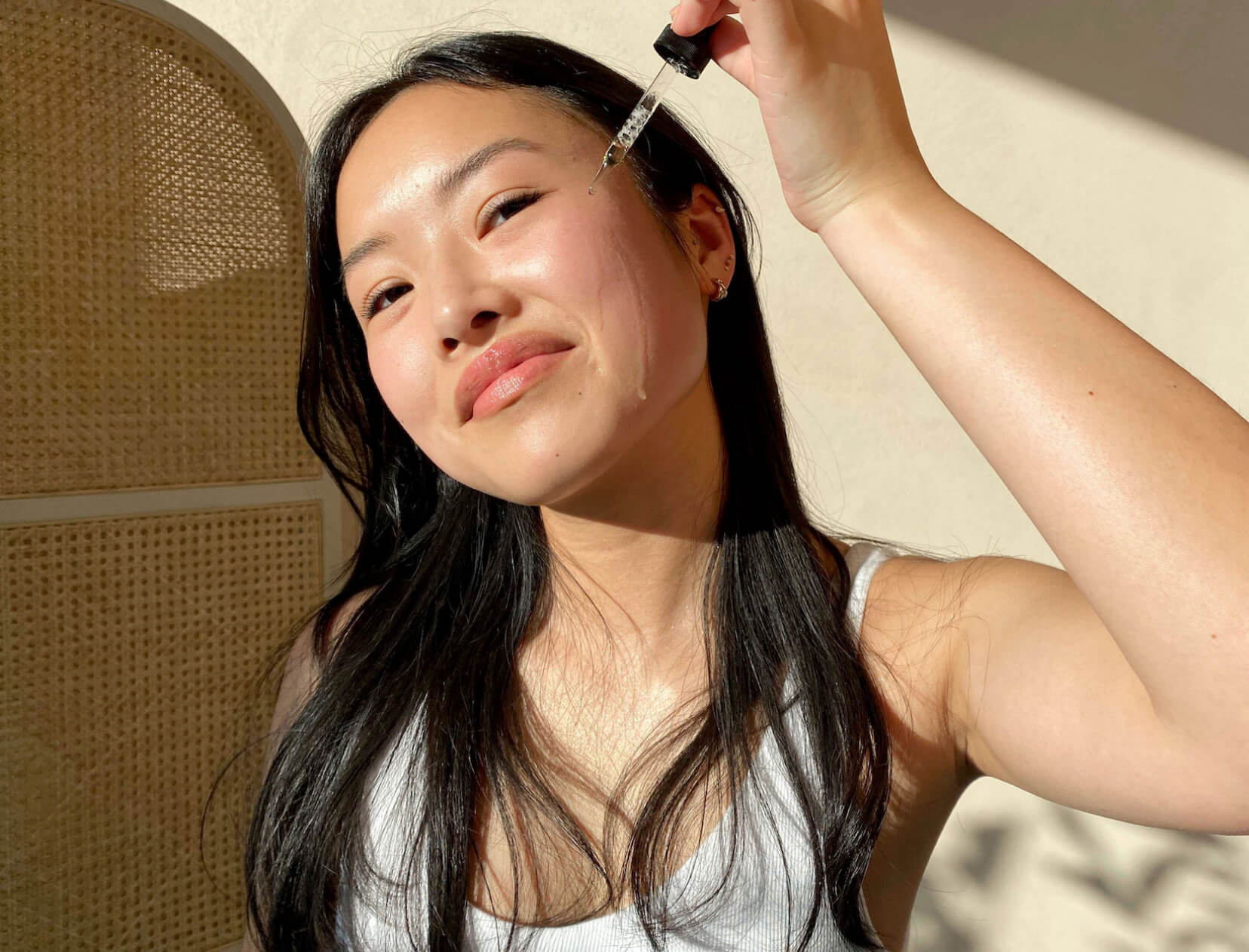 Just about every skin type can benefit from a daily treatment with vitamin C. The antioxidant's brightening, firming, smoothing, and nourishing effects make skin noticeably more glowing after even just a few uses. Whether you're breakout-prone, you're dry, or you just want to preserve the gorgeous complexion you already have, adding a vitamin C brightening serum to your routine will give you both instant and long-term results.
Vitamin C (it also commonly appears as ascorbic acid in ingredient lists) is well-studied in terms of its effects on skin, whether applied topically or taken orally. Like all antioxidants, it can help limit the formation of free radicals in skin caused by everything from UV rays to pollution, it can support existing collagen, and it even has some sun-protective qualities.
Because it's mildly exfoliating, vitamin C can help soften the look of dark spots, even skin tone, and brighten and plump skin so that lines appear less visible. Many of us have noticed a change in clarity and glow in our skin after using it for even just a few days. It's not uncommon to find vitamin C and exfoliating acids, like alpha hydroxy acids (glycolic, lactic, citric) and salicylic acid, used together in formulas, as the combination can really retexturize skin. (If you have sensitive skin, err on the side of caution when you're using any exfoliating acid, though vitamin C is generally well-tolerated.) Vitamin C in foods—oranges, kiwis, kale, broccoli, and many more—and in supplements like GOOPGLOW can also make an enormous difference in terms of skin health.
Whether you're blemish-prone or dry, have skin that abruptly oscillates between the two, or want to keep your skin as gorgeous as it already is, vitamin C is the ticket. All the formulas below are made with vitamin C, work for morning and night, are beautifully clean, and leave you looking impossibly glowy, not to mention well-rested.
10 of Our Favorite Vitamin C Skin-Care Products