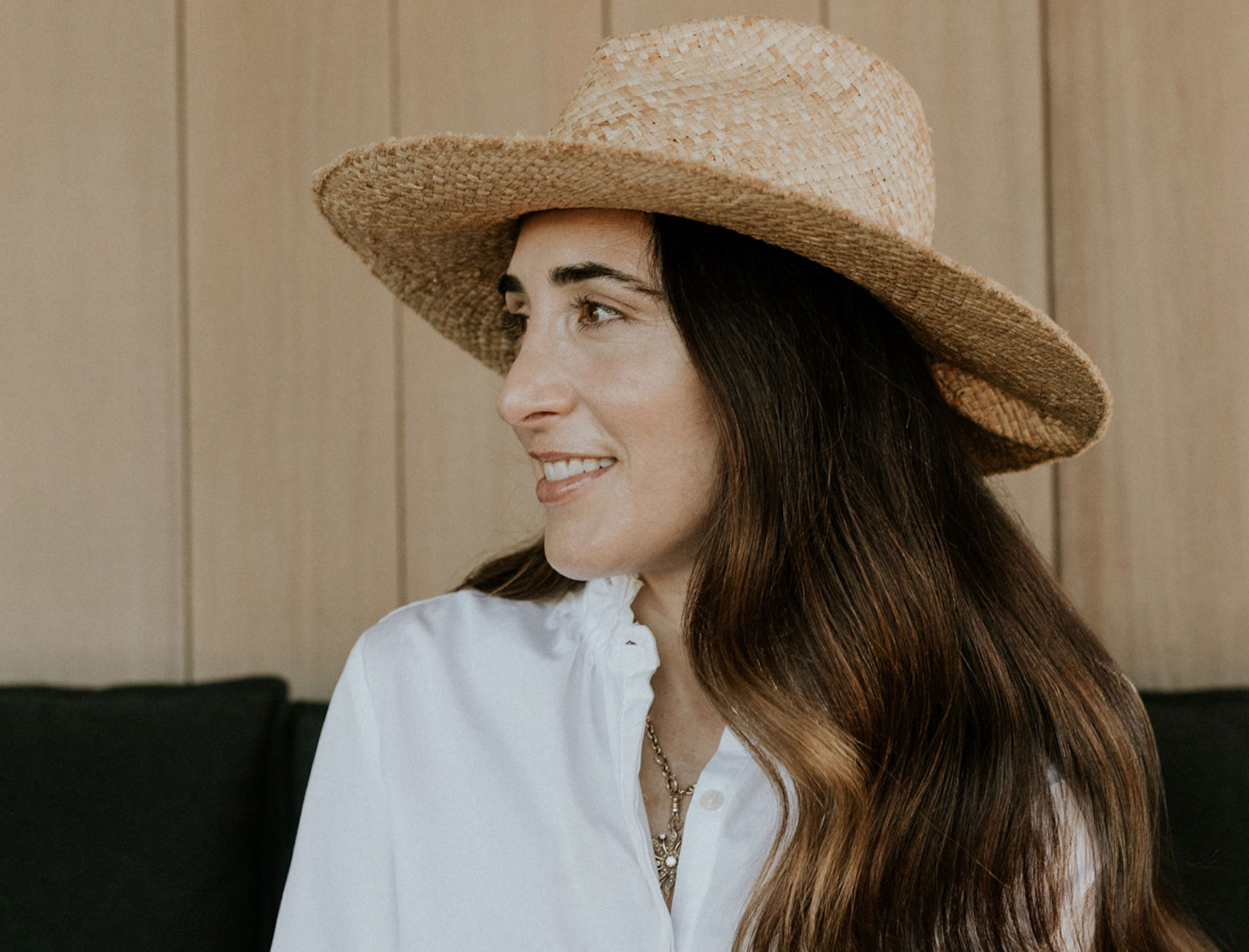 The Beauty Closet Questionnaire
The Little Black Bottle That
Shook the Beauty Industry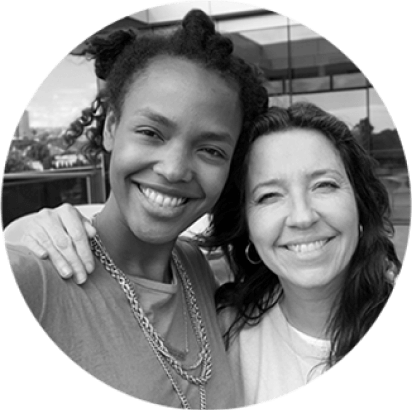 goop beauty editors Jean Godfrey-June and Megan O'Neill love to ask—and answer—questions. On their podcast, The Beauty Closet, they're doing both. To familiarize you with each week's guest, we came up with a goop beauty (and life) questionnaire.
This Week We're Talking To:
The biggest cult in beauty is, without a doubt, a little black bottle full of 100 percent clean botanical extracts and oils from Vintner's Daughter. We first heard about it from makeup artist Alice Lane, who couldn't believe what it was doing to her clients' skin, and on The Beauty Closet, we hear from founder April Gargiulo. A hilarious, gorgeous, Northern Californian mother of two, Gargiulo didn't set out to create a worldwide obsession, but she does do things very, very differently. She stops at nothing in pursuit of what she considers the ultimate luxury: clean skin care that truly changes almost any complexion. Listening to her talk about it is absolutely fascinating.
If anyone's responsible for demonstrating that clean skin care can be even more transformative—not to mention luxurious—than conventional products, it's Gargiulo. She takes "no compromises" to an entirely new level, slowly crafting (her second-ever product, the Active Treatment Essence, took four years to make) exactly what she thinks will work best on skin. "Generosity is the essence of luxury," she says. It's an approach that we (and GP, who's also an avid fan) appreciate every time we pat it on.
Gargiulo's vision encompasses design, style, and even deliciousness along with efficacy. Over a late-afternoon bottle of champagne, tucked into one of the pale-blue banquettes at La Mercerie (the treat of a lifetime—do not delay), we gave her the goop beauty questionnaire
How often do you recharge your crystals?
They are buried in the ground around my property, so never.
Wouldn't leave home without?
Active Botanical Serum and Active Treatment Essence. They are my desert island products.
Hometown?
Napa, California.
First job?
Working as a dishwasher in a fancy restaurant.
Baths or showers?
Showers. In an effort to reduce my plastic usage, I have been experimenting with lots of bars lately, from shampoo to body lotion. I'm really liking them.
Drink of choice?
Tea. I drink it all day long.
People on speed dial?
My husband and my three besties.
Proudest moment?
Any time my kids act out of true kindness, compassion, and generosity. Professionally, the launch of our second product, Active Treatment Essence. It is everything I wanted and more, and I am proud to not have compromised on a single step in its formulation.
Preferred healing modality?
Meditation.
Favorite date-night activity?
Cocktails somewhere fun with my amazing husband.
goopiest moment?
I like to ground myself, shoes off and feet connected to the earth, optimally with my back against a tree.
Favorite clean beauty products you don't make?
Salt scalp scrub shampoo and Westman Atelier mascara!
First celebrity crush?
Jake from Sixteen Candles.
Favorite movie?
I rarely watch a movie more than once, but I have a soft spot for Hope Floats.
Lipstick or balm?
Lipstick. (But I love the Kosasport and the Saie balms.)
Preferred form of exercise?
Hiking outdoors with girlfriends and Pilates Pro Works.
Wouldn't fly without?
iPad, green and herbal tea, and Active Treatment Essence.
Things you buy in bulk?
Lip stuff. I just bought three of the Saie lip treatments.
Perfect Sunday afternoon?
A warm, sunny day surrounded by nature with my family.
What would you put on your neon sign?
I already have it made and hanging in our office. It says, "Beauty is a light from the heart."
Favorite book?
Infinite Jest. I just recently reread it and loved it even more. Also my first book on Buddhism that is fifteen-plus years old at this point, but it was my first real introduction, and I always keep it close.
We hope you enjoy the products recommended here. Our goal is to suggest only things we love and think you might, as well. We also like transparency, so, full disclosure: We may collect a share of sales or other compensation if you purchase through the external links on this page.