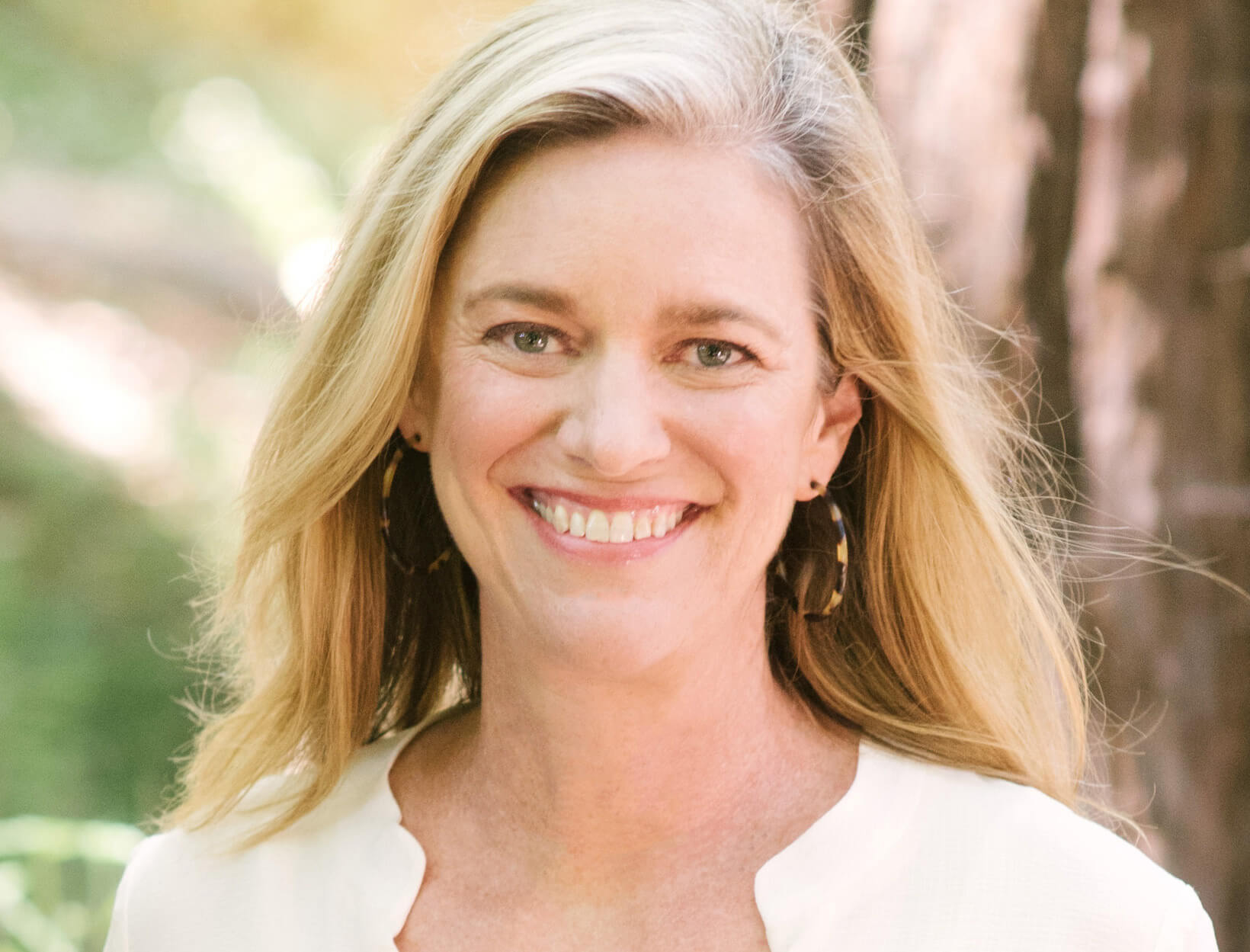 Hello, My Age Is: 59
Most Beautiful Decade? Her Fifties
Hillary Peterson |
founder of True Botanicals
"I never imagined I'd say this, but my fifties are the time period I've felt the most beautiful," says clean beauty pioneer Hillary Peterson, who founded True Botanicals in 2014. "The mind plays a critical role in how beautiful we feel. When I was younger, I was still learning to appreciate myself. And I felt a lot more pressure to be 'perfect.'" One of the original champions of clean beauty, Peterson got into wellness and sustainability after being diagnosed with thyroid cancer. The skin-care brand that grew out of that research is exquisite, and it's powerful—doubtlessly one of the reasons Peterson looks and feels the way she does today. "Using a few core products can make a huge difference," she says. "And I think that I was lucky to learn very important skin-care lessons at the right moment—in my late thirties, just as I was seeing my skin's aging accelerate."
But diligent skin care is only one piece of the puzzle, Peterson says. "Working toward balance emotionally, physically, and specifically with my skin has made such a big difference in how I look and, equally important, how I feel about how I look." Here, all the ingredients she believes go into aging beautifully—and happily.
1
PERFECTION IS NO FUN
I've learned to embrace that I am perfectly imperfect, to laugh at my blunders, and to let stuff go more easily. This creates so much more room to be myself and to enjoy the ride. In Rachel Naomi Remen's book Kitchen Table Wisdom, a CEO and cancer survivor discovers that perfection is "the booby prize." I really relate to his striving to be exceptional and couldn't agree more with his revelation about what is, in reality, a completely unreachable, unrealistic goal—one that doesn't involve a lot of fun!
2
START EARLY
All three of my sisters thank me often for starting a skin-care company just in time, when we were in our early fifties. When we all started using face oils as moisturizer—at my urging—every single one of us had someone ask what we were doing with our skin and tell us either that we looked radiant or that we were glowing. Oils and youthful-looking skin definitely go together.
3
COMBINE FORCES
FOR SUPERPOWERED RESULTS
This hydrating serum addresses five signs of aging with antioxidants like chebula (it's one of my favorite antioxidants because it really retains its potency over time). I boost the serum with the freshest and most potent form of vitamin C—it's the best way to brighten and even skin tone.
4
GO GENTLY
I've learned that so many people do more harm than good with cleansing routines that are too harsh and disrupt their skin's barrier. This cleanser thoroughly removes impurities without stripping your skin.
5
GENETICS HELP
My mom, who had the same skin as I do, looked like she was in her sixties when she was in her late seventies, and I absolutely believe that genetics played a role. That said, she was dedicated to a healthy diet and a consistent exercise regimen.
6
EXERCISE RAIN OR SHINE
Most days I try to get out for a walk, bike ride, or run. For me, it provides an emotional and physical reset that leads to better mood, sleep, and overall sense of well-being. That has to impact how I look.
7
ALWAYS. BE. NOURISHING.
An abundance of whole vegetables and fruits in my diet makes me feel the best. The same goes for my skin: It came to life when I discovered the benefits of nourishing essential fatty acids and seed oils loaded with antioxidants.
8
LESS MAKEUP,
MORE FACE OIL
Face oil is at the core of my makeup routine. I apply it in the morning and then again in the afternoon when I want to boost my glow. When I do wear makeup, I like to keep it quick and simple.
I'm currently loving the Kosas lipstick in the shade Stardust and ILIA's liquid liner and mascara. I also love ILIA's Fine Romance multistick for blush and sometimes lipstick, and the new brow-grooming serum from Rye—it holds so well, yet it's so light and natural.
9
KEEP YOUR KNEES BENT
An older friend who was in the final stage of terminal cancer told me that given all that life can throw our way, we need to learn to "keep our knees bent." Trying to meet it all—health challenges, greying hair, wrinkles, work, everything else—with bent knees has, for me, created more room for acceptance and gratitude. Resistance is exhausting. So when I feel my knees locking up, I remember how powerful it is to loosen up and flow with the privilege that it is to age.