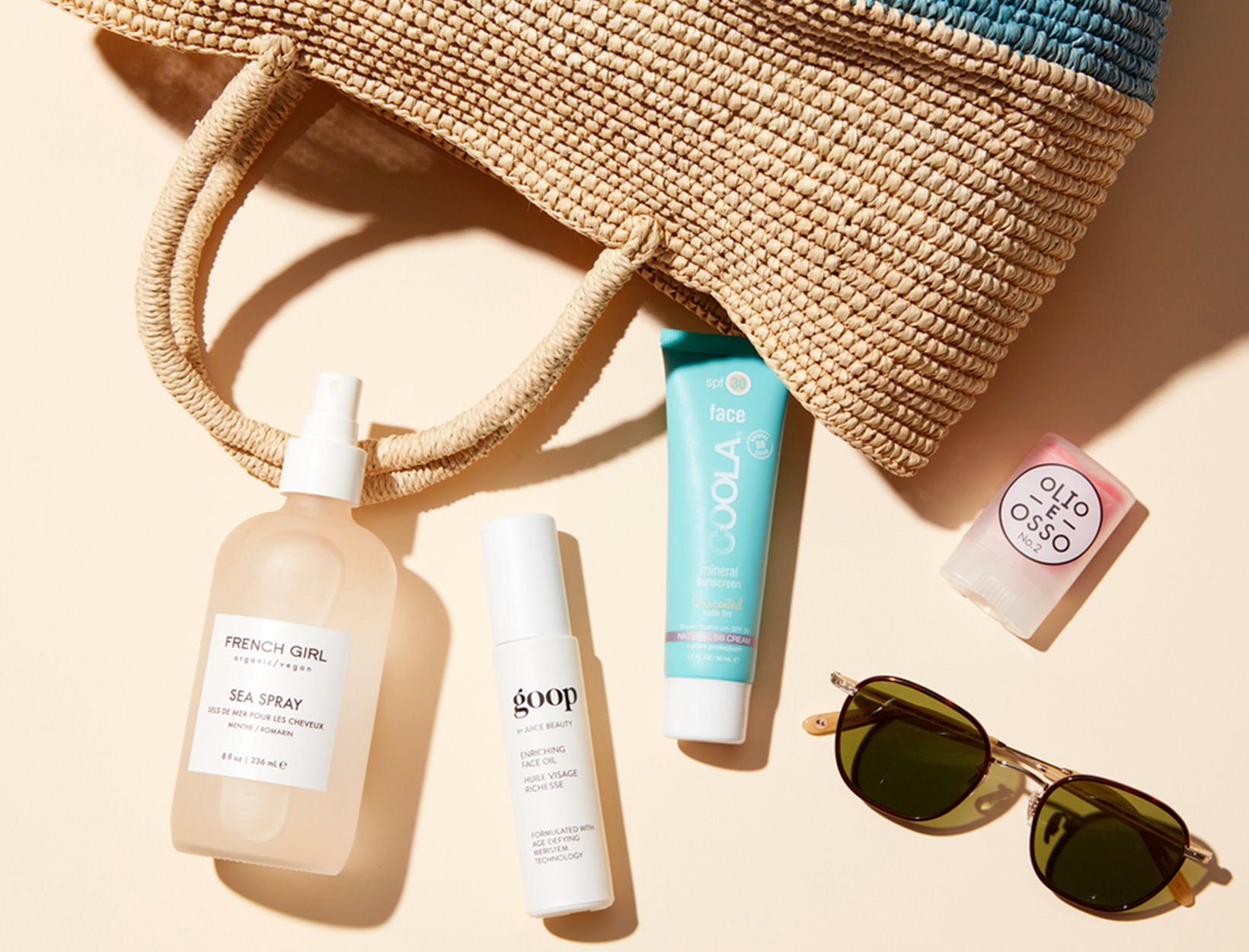 The Summer-Weekend Beauty Bag
If you're trying to cram your life into an overhead airplane bin, packing light certainly makes sense. But when you're not flying somewhere (and really, even if you are) a marginally heavier beauty bag makes just about any summer weekend infinitely more pleasurable: a bath soak, a subtly gorgeous body balm that's as great as a leg gleam-ifier as it is to get a massage with, a lip/cheek balm that swipes on in seconds and makes any skin tone glowier and dewier. So the goop summer go-bag is decidedly not about practicality—we're for a little indulgence, bit of prettiness, and a (whole) lot of relaxation:
Note: There are two practicalities because you must have sun protection, but rest assured we made them fun and glamorous.