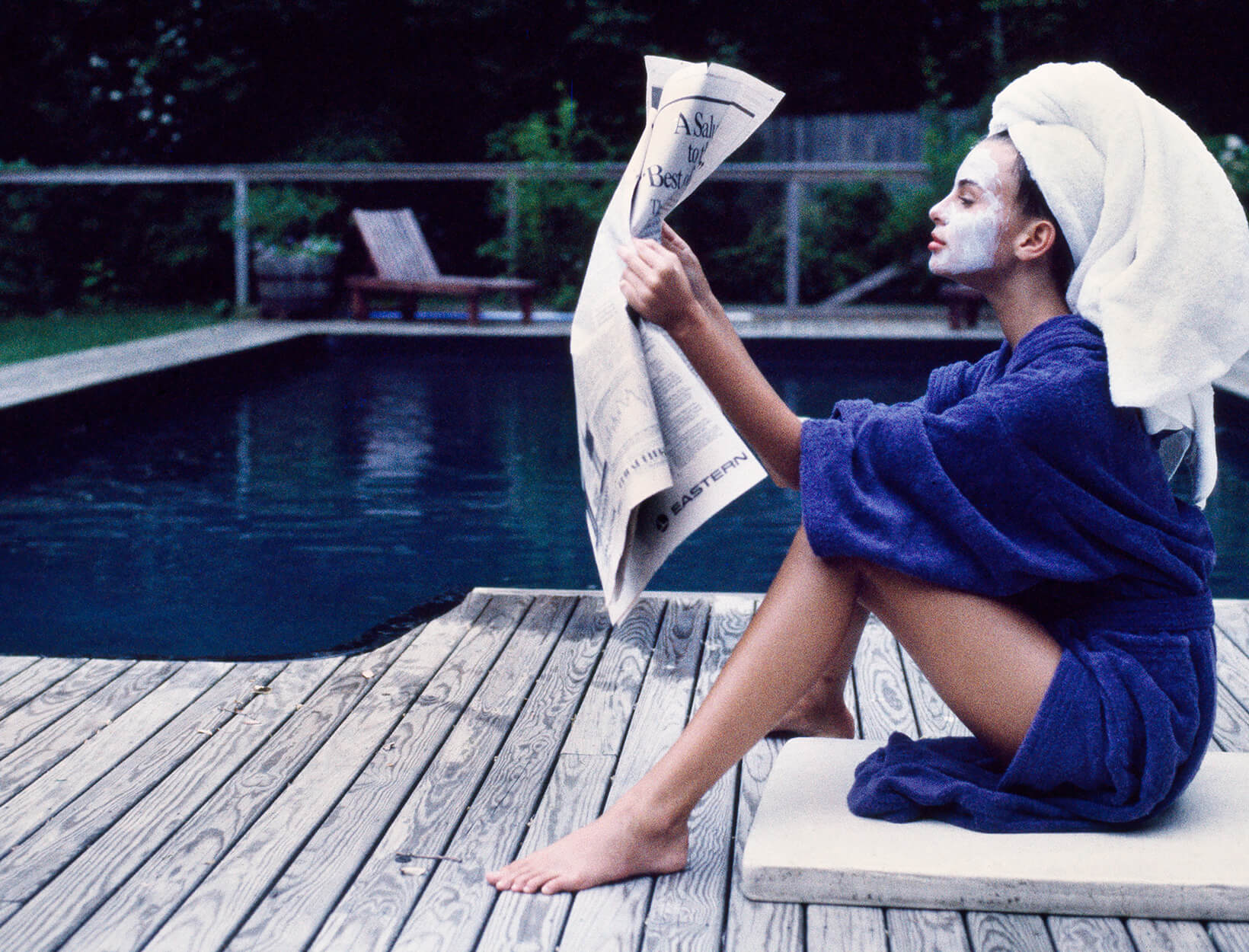 The Summer Skin, Hair, and Body Shape-Up

There are two sorts of spa days, really. While there's plenty of overlap, one is at its core relaxing—soaking, steaming, musing—and the other is decidedly more active: scrubbing, polishing, beautifying. It's the second sort we're addressing here, a busy person's day of getting it all back together for summer, perhaps skipping what might otherwise be a time-consuming flurry of appointments at various salons.
From an easy pedicure or painless hair removal to a glowy touch of a tan if you need one, set aside some portion of a day, or even just a long evening for a spa/salon moment. We like to pack all the necessary materials into an extra weekend bag and tell a spa story out by the beach when we can; but emerging refreshed, buffed, polished, and glowy is a pleasure no matter where you do it.
Add (touch up your roots, do a serious dry brush) or subtract treatments as you need; if you love a salon pedicure or facial, by all means go—the idea here is that if need be, for time, money, or just-for-the-sake-of-it reasons, an at-home summer shape-up is easier than you think: