The Beauty-Bag Whisperer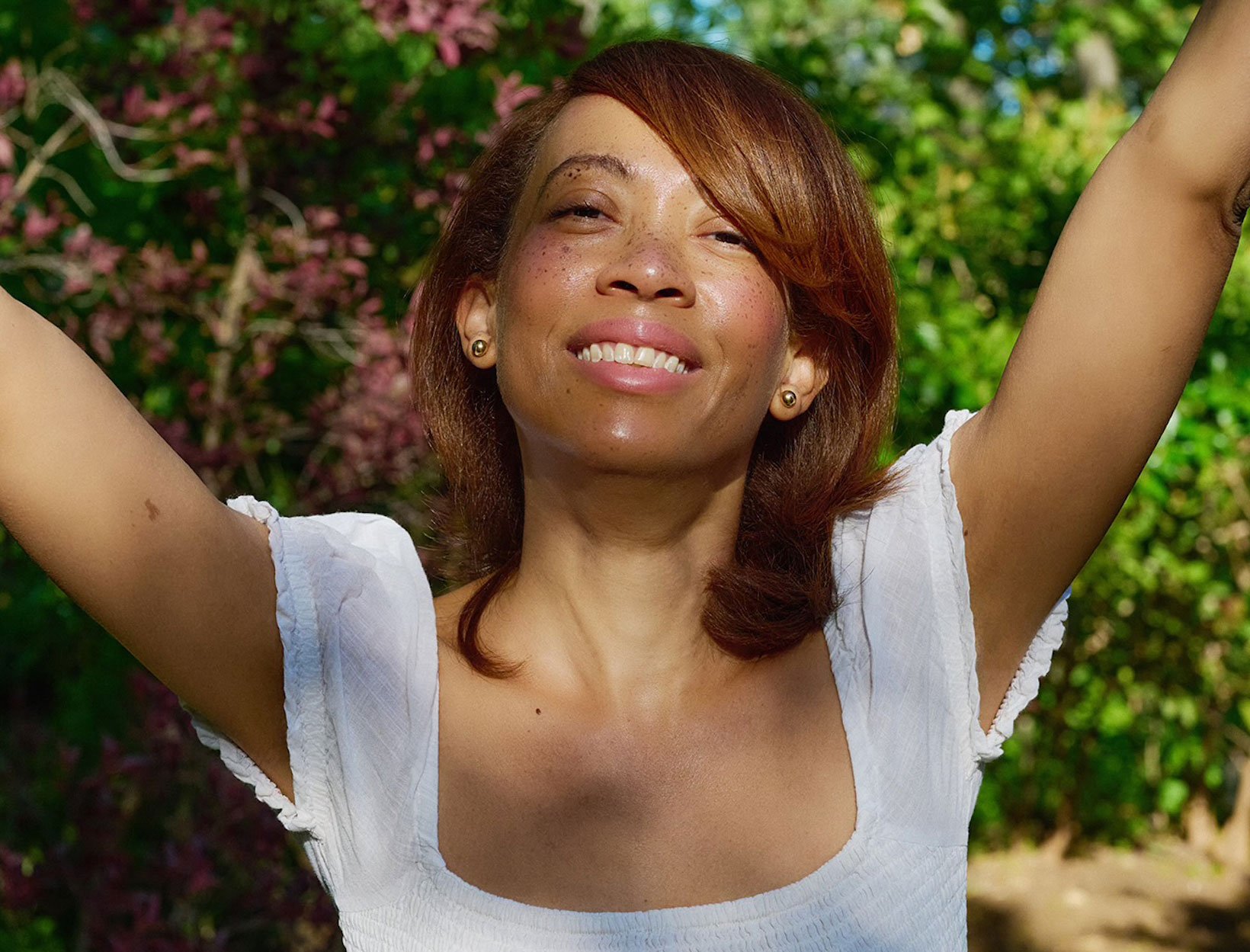 At 35 years old and seven months pregnant, Rachel Cook Northway was smoothing on body oil after a shower—and her life changed forever. "I felt something in my breast. I got that sick feeling," says the New York–based Northway, who worked in beauty and wellness wholesale and brand education at the time. She called an OB friend, who tried to reassure her that it was probably nothing, since the body undergoes many changes during pregnancy. Northway nonetheless went for an exam first thing that Monday. "The doctor felt something but, because it was malleable and not hard, said I could wait to see if it went away," she says. "But I knew. I pressed to get an ultrasound, then a biopsy. By the next week, it was confirmed: cancer." More tests revealed the cancer had spread to her liver and was, in fact, stage IV.
Northway delivered her baby a month early, nursed and recovered from her C-section for two weeks, and began cancer treatment. She also consulted herbalists and functional doctors and switched to a vegan diet.
Amazingly, within three months, 90 percent of Northway's tumors were gone. Now, at 38 and in remission, the mother of a two-year-old and five-year-old, Northway feels—and looks—glowing and energetic. And with her just-launched company The Northway Edit, she helps anyone curious about clean beauty and wellness to make the switch. (The New York Times recently reported on a just-published study finding chemicals linked to cancer and reproductive problems in more than 100 types of common consumer products, most of them in beauty or personal care.) "I'm so passionate about this," Northway says. "After going through a medical crisis, I'm excited to help people make small choices in their daily lives that can have an impact on people's overall well-being."
She meets with clients at their homes. "We dump all their products out on the kitchen table and go through hair, supplements, skin, makeup—everything," says Northway, who worked at CAP Beauty and Follain before starting her business. "I come back to them with cleaner alternatives based on their skin type, links for where to shop for clean products, and—if they want it—healer, Reiki expert, and aesthetician recommendations." Northway has clients all over the country; many consultations happen over Zoom. "I especially love working with Black women," she says. "We're still not often represented enough in the beauty industry, and many of us don't know about clean beauty or think it's for us."
We met Northway at a downtown cocktail party and fell hard for her dewy-fresh freckled skin, shiny blowout, Nap Dress, and ballet flats. Below, her favorite, most-flattering clean essentials—the ones she herself can't live without, that she finds herself constantly recommending to clients.
HAIR
Best Edge-Smoothing Trick
"Edge control is hard—it took me a second to switch over from the blue gel stuff that works so well but you know can't be good for you. But when I mix this Rahua salt spray with a few pumps of jojoba oil, smooth it over my ends, and go over the area with a few blasts of heat: wow."
Moisturizing Shampoo and Conditioner
"I love how this pink hydrating shampoo and conditioner smell and how they make my hair feel. I recommend Rahua products to clients quite a bit. If you have finer hair, shout-out to Josh Rosebrook—his classic shampoo and conditioner are great."
The Leave-In the Whole Family Loves
"This cream from Innersense is a win. I use it daily on myself and on my kids."
SCENT
"Maison Louis Marie makes the most beautiful, unique perfume oils. Every time I wear No.9, someone is like, 'What are you wearing?' And look how chic the bottle is. People forget about fragrance, but conventional scents can contain some of the most harmful chemicals—and often they aren't required to list them in the ingredients."
Deodorant
"Deodorant is a big one—conventional ones can be filled with harmful stuff. Corpus has beautiful packaging, and the formula is gentle but works. If you're into a moment of luxury, this is for you."
SKIN
"I love the way this leaves your skin feeling clean and springy—it's not made with the stripping surfactants that many conventional washes are—and the texture is so smooth. Or when my skin needs a midday pick-me-up, I smooth a cotton ball doused in the new Serotoner from CAP Beauty over my face; it's so refreshing."
"I smooth this over my face and neck—and I can slip into a silk shirt immediately after. It's scentless and hydrating, and it looks great blended with a little tinted moisturizer."
MAKEUP
body
Cushiony Body Creams
"What we put on our bodies—a much larger surface area than our faces—is so important. Weleda Skin Food is incredible. I love a great shea butter, like the one from Sun Potion, because it works for my kids and husband, too. I reuse the glass jar for organizing my makeup brushes or holding utensils in the kitchen. And Goē Oil smells so good, it doubles as perfume."
Gorgeous Hand Wash
"I'm immunocompromised with all the medicine I'm on, so I really can't forget to wash my hands, but we all should be diligent about it. Soapply is so soothing on skin, it comes in a refillable glass bottle, and the proceeds help fund water and sanitation programs around the world."