The Making of goop Beauty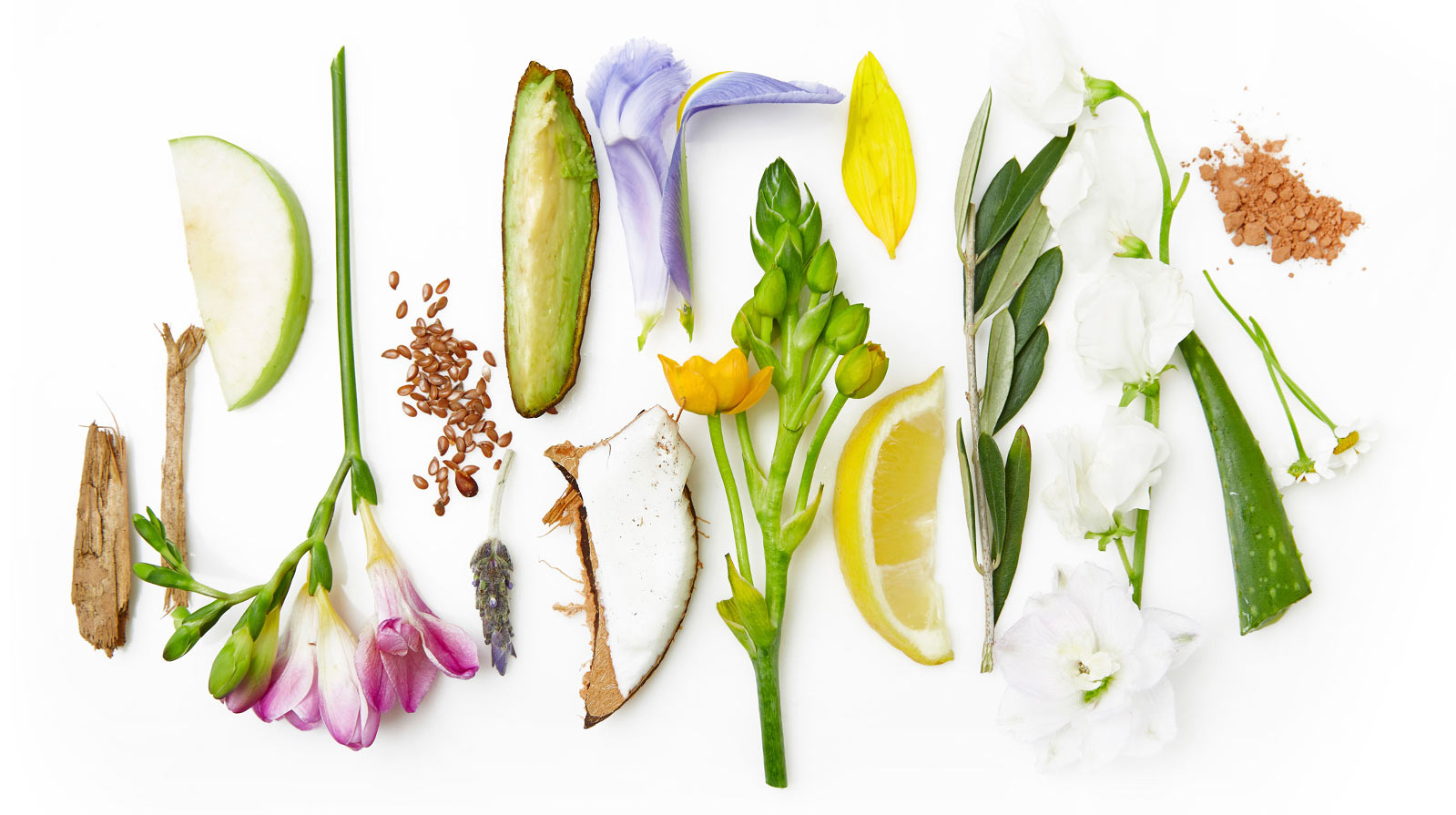 When I hit send on the first goop newsletter at my kitchen counter in 2008, I had no expectations: a weekly newsletter seemed like a fun thing to do, not a serious business. Thanks to you, goop has morphed into the latter—a collective of forward-thinking, curious readers who believe that every choice counts, whether it's about how to roast a perfect chicken, where to find the best strip mall sushi in L.A., or what face cream to buy.
Speaking of face cream, we have always been outspoken here at goop about concerns over the toxic ingredients used in personal care products—it is an industry that operates without regulation, despite mounting evidence that these known carcinogens and endocrine disruptors are having a profound influence on our health. The good thing is that many families are asking for better choices and it's been incredible to watch businesses flourish over the years to meet the demand—incidentally, a vast majority of these companies are run by women and mothers (you can find most of these product lines in the goop Clean Beauty Shop).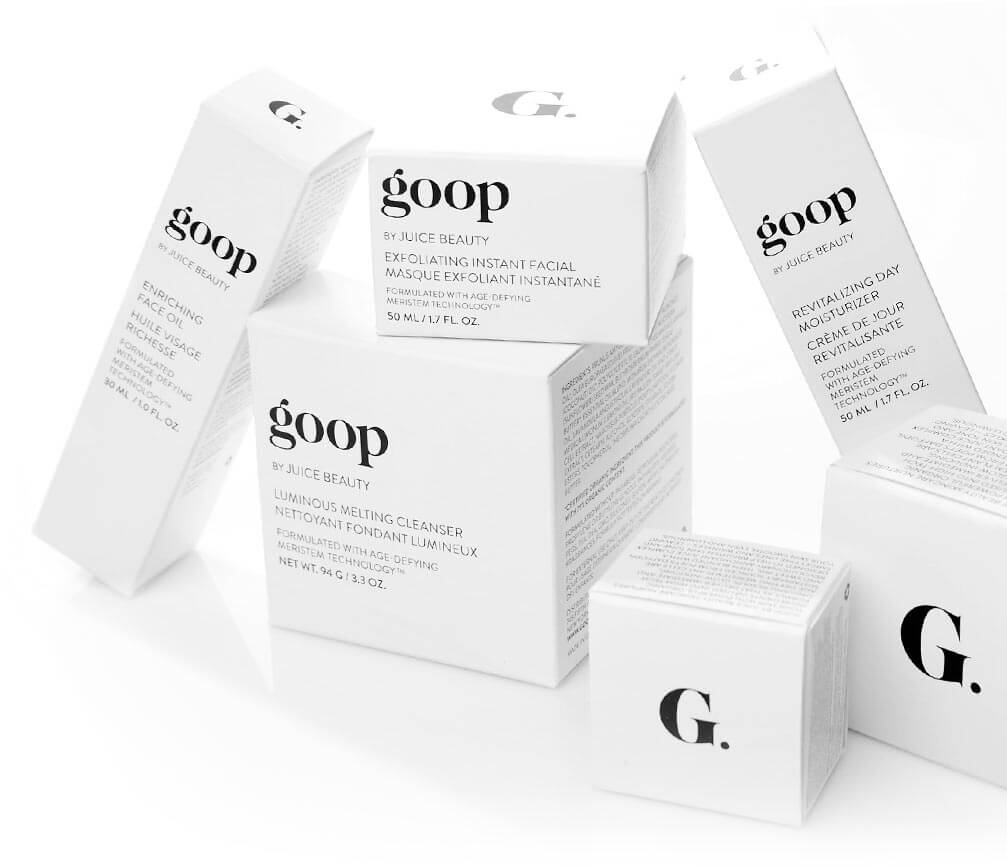 13 months ago, we were given an opportunity to collaborate with Juice Beauty, a California-based company that has been making organic products for more than a decade. I jumped at the chance to build on their remarkable track record for safety and environmental protection and create a line that's different than everything else out there—that's essentially what I've spent the last 20 years trying to find. Luxurious, powerful, and organic. And we did it: Our products deliver incredible results that mirror exactly what you would find from the big guys with huge R&D budgets and no ingredient restrictions.
This was no small feat, and I'm sure I tried every last nerve of every member of the development team—but I had very clear ideas of exactly what I wanted each product to look and feel like, and how I wanted them to perform. Once we achieved the results we wanted (smoothing the appearance of lines, evening and brightening tone, deep hydration—see our clinicals, here), we moved on to aspects like texture. There was an enormous amount of back and forth; working with plant waxes is harder than working with, say, polyethelene glycol compounds (PEGs are often contaminated with known carcinogens and are commonly found in beauty products). The people at Juice are not only brilliant, they're very patient, and went round after round with me until we got it just right. The melting cleanser had to melt perfectly, cleanse effectively, and feel amazing going on and coming off; the night cream had to be cushy and comforting and thick but not waxy; the face oil had to sink in easily and moisturize intensively at the same time. I'm sure I drove everyone crazy, but in the end, we all love what we've made.
We chose organic because organic regulations actually exist; there is far greater accountability. On cosmetics, labels stating "natural" or even "nontoxic" can legally contain anything from parabens and pthlalates to lead and plastic. The term "organic" is better regulated; it means something, and requires much more transparency. With goop skin care, I wanted to be completely transparent about everything that's in every single formula—which is the way I always hope to be treated as a consumer.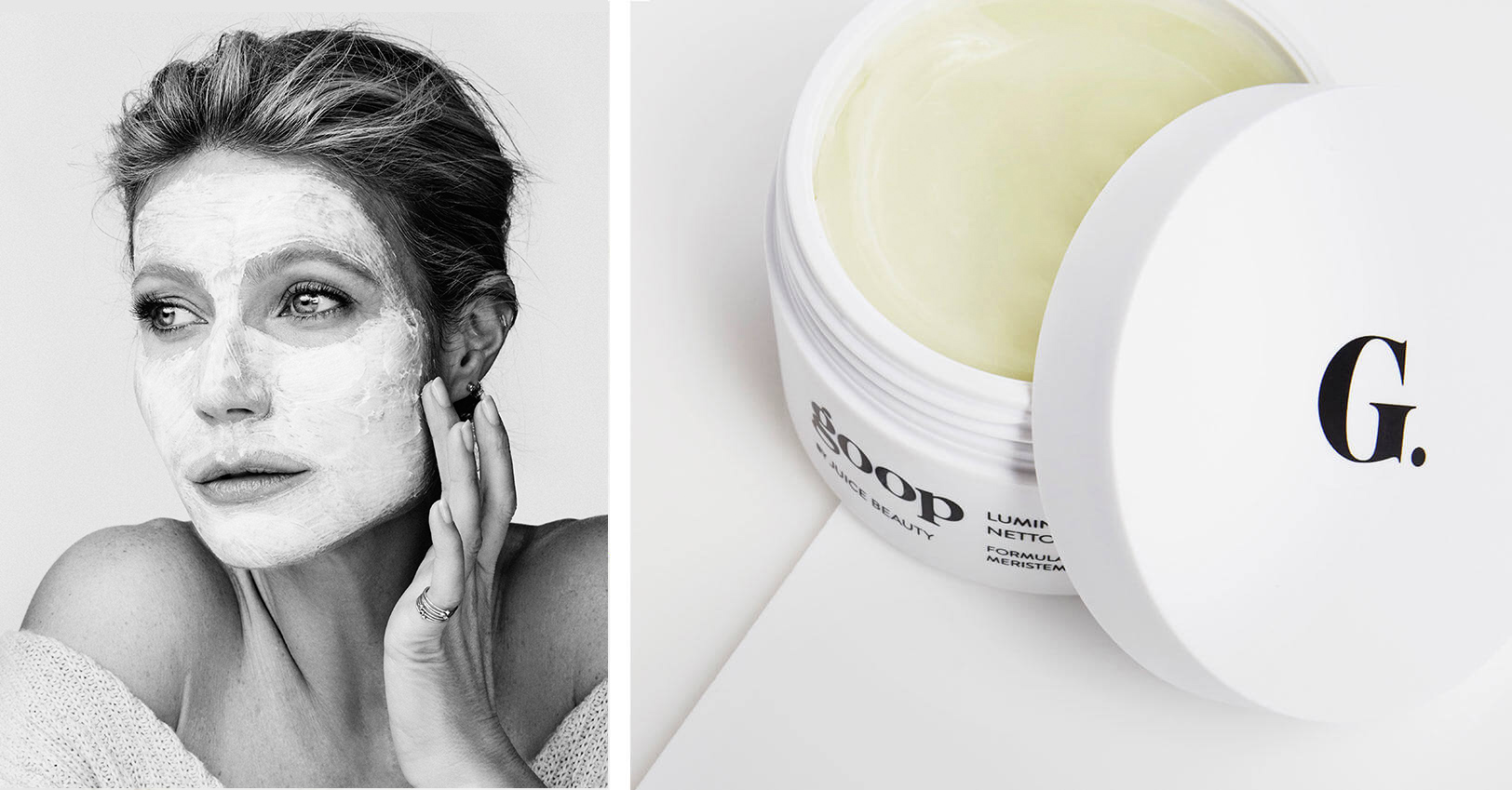 But while safety and transparency came first, it wasn't worth making a skin care line unless it could rival the most luxurious and effective collections out there. And I think we've done it: We've made a product line that's safe enough for our daughters, and powerful enough for those of us who have maybe spent too much time in the sun.
I made these for you, and I made them for me. And there's more to come (we're working on amazing things that I'm not allowed to talk about yet, but you'll be the first to know), so stay tuned.
love, gp
Shop the collection