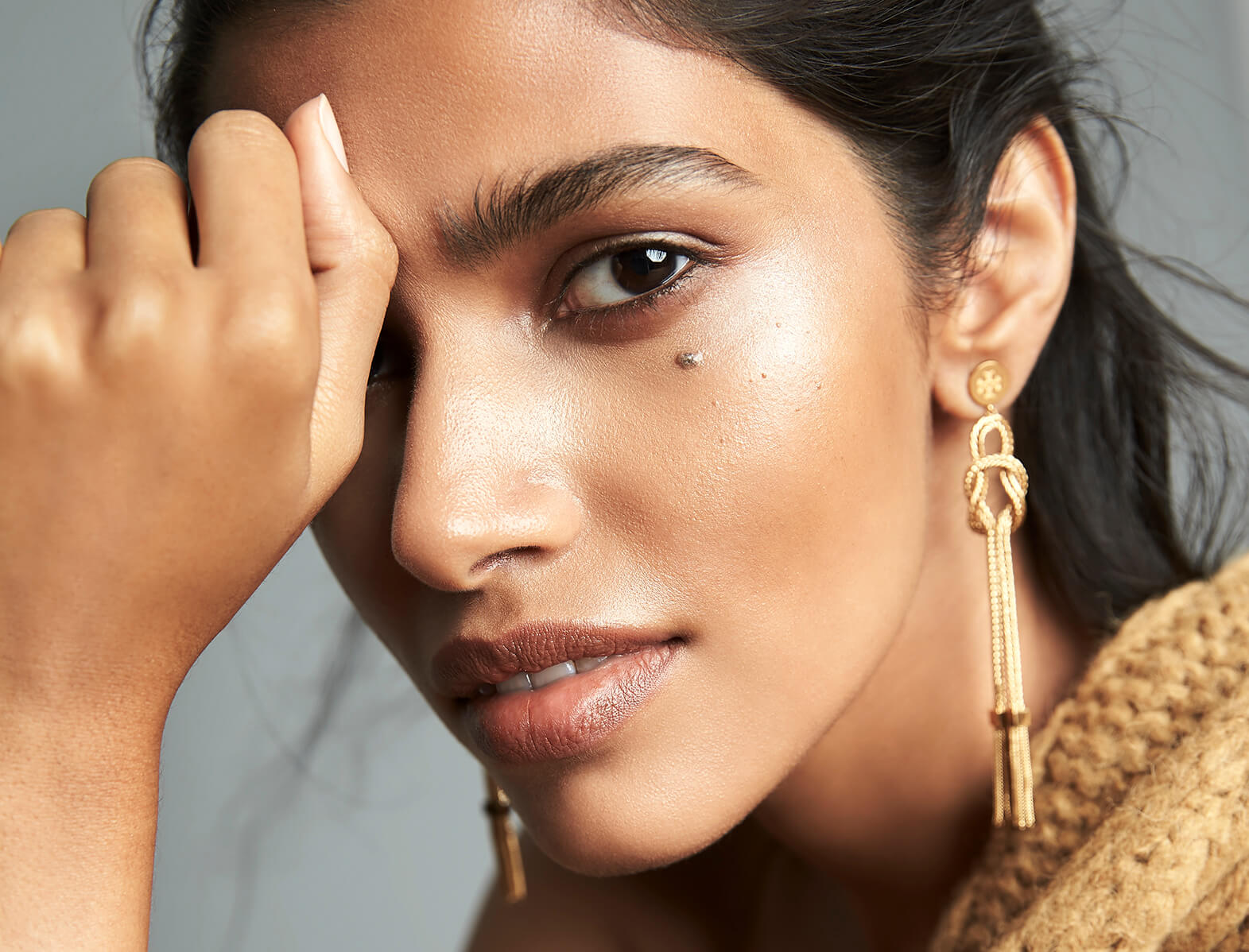 The Double Cleanse for Instant Glow
We'd been somewhat skeptical about the double-cleansing craze—who needs more skin-care steps, really?—until, lately at goop HQ, GP has started walking in with a truly next-level glow. The rest of us demanded to know what was up. Her secret formula: "The double cleanse!" she said. "I start with the Luminous Melting Cleanser, really smooth it in, rinse thoroughly—and then I go back in with the Microderm Instant Glow Exfoliator. You have to try it to believe it."
Here's the thing: You can slather on all the supercharged, hero-ingredient-packed creams and serums you want, but none of it does much if your skin isn't properly cleansed, and the several-times-a-week double cleanse turns out to be a major step toward gleamy, flawless skin. The feedback from staffers who've started double cleansing so far (there are many; it's hard to resist trying for GP-level glow once you see it in action) is shockingly unanimous. Some of the words bandied about in a recent staff meeting: "Luscious." "Softening." "Seriously brightening!" "Addicted."
Here's how we do it at goop: First, the Luminous Melting Cleanser's luxe blend of coconut oil, shea and cocoa-seed butters, and jojoba dissolves dirt, oil, and makeup, while simultaneously flooding skin with hydrating, complexion-brightening nutrients. It works gently without leaving skin feeling tight (many conventional, surfactant-based cleansers can be stripping and drying).
Smooth the cleanser onto dry skin, massage for a minute to get every bit of makeup off, and rinse with warm water, using the linen cloth that comes with it to wipe away residue.
Now you're ready for step two: the Microderm Instant Glow Exfoliator, a serious, dual-action treatment that leaves skin refined and luminescent. It's made with four powerful microexfoliating minerals (quartz, garnet, alumina, and silica), plus glycolic acid, so it swiftly sweeps away dead skin cells, oil, pollution, and other debris, unclogging pores and refining the skin's surface so it looks and feels softer, smoother, more supple, and of course, glowier.
Massage it onto your just-cleansed-with-the-balm skin and leave it on for up to three minutes to achieve maximum results. Rinse away with warm water and check out your skin in the mirror: The double-cleanse glow is going to blow you away, we promise. Depending on your skin, you can double cleanse several times a week. Expect to see a serious difference immediately, but know that the results—and the glow—will keep building as you make it (beautiful) part of your skin-care routine.