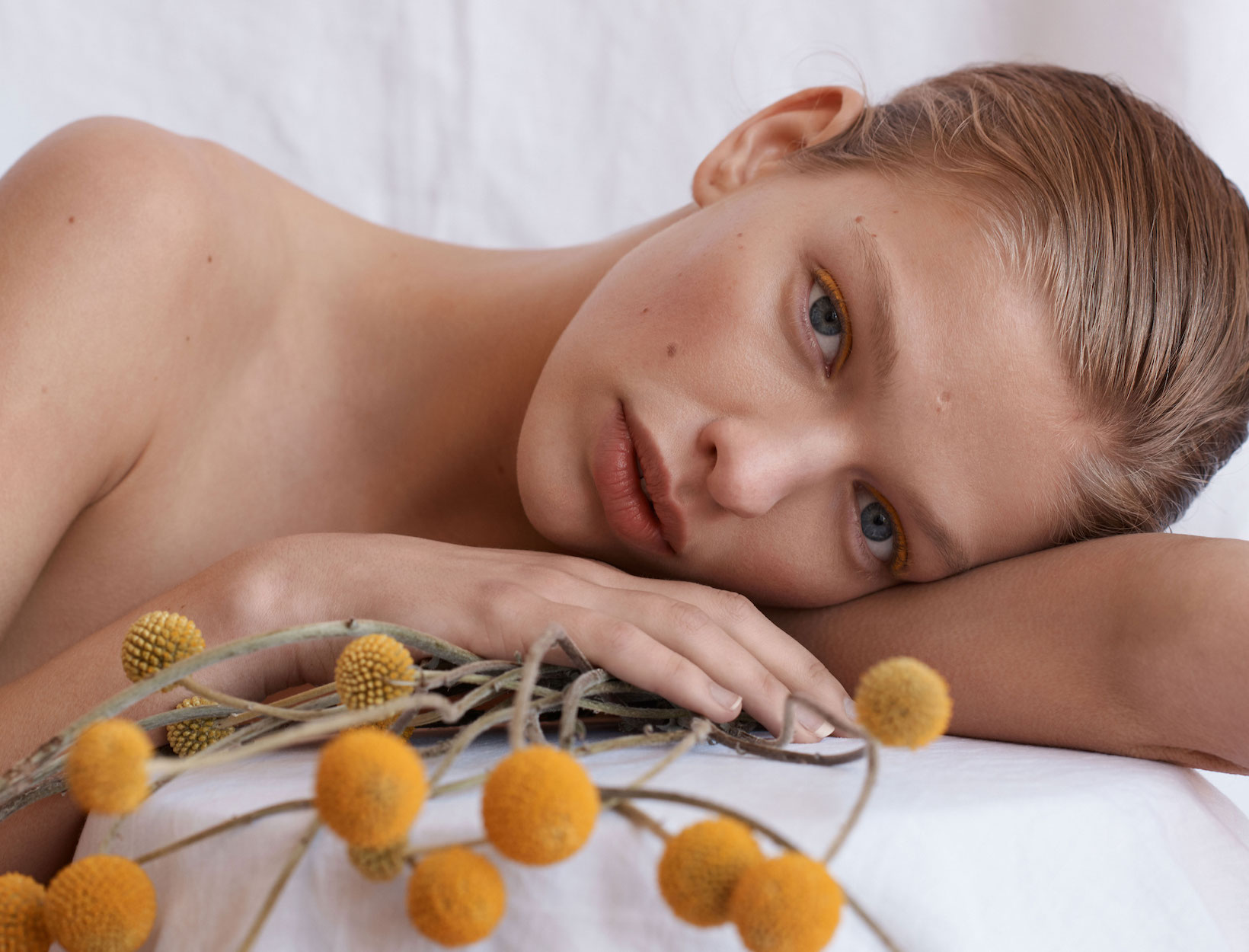 RUSSH magazine/fashion and beauty: Billie Iveson. Photographer: Kelly Geddes. Model: Clare Crawford. Hair and makeup: Teneille Sorgiovanni.
The Detox Skin
Freakout—and

What to Do about It
Going clean with all your products is especially important during a detox, since conventional products can contain irritating preservatives and fragrances (and of course, the whole point of doing a detox is to get rid of potentially toxic chemicals in the first place).
With a mildly exfoliating, citrusy cleanser; the ultimate mask for problem skin; a probiotic toner; antioxidant vitamin C; and the smoothest salicylic treatment, the regimen below is the best way we know to pamper and calm troubled skin. As the month progresses, your skin should also start responding to all the good you're doing—inside and out—and reward you with the legendary post-detox glow.