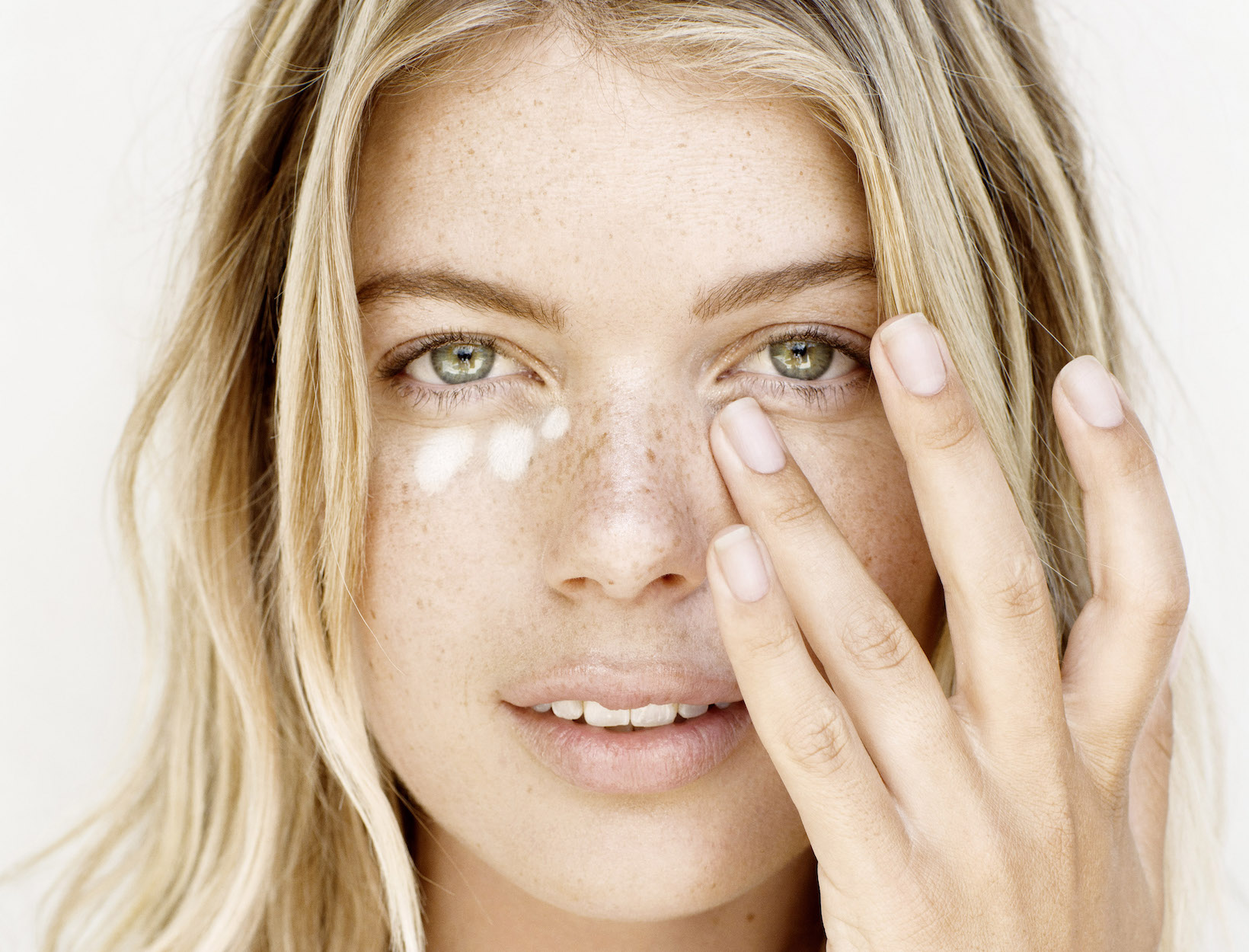 The Dark-Circles Fix
Nothing takes away from a fresh, healthy-looking complexion more than puffy dark circles—and most everyone gets them, sometimes. Dark circles are caused by many different factors, among them aging (the thin skin under the eyes becomes even thinner), lack of sleep, imbalanced diet, dark skin tone (with more melanin can come darker circles), and allergies (rubbing your eyes causes swelling).
While no cream can get rid of darkness in the immediate, skin-friendly ingredients, like peptides, can work to improve the appearance of undereye skin over time. What a great eye cream can do is smooth wrinkles temporarily, so your face looks instantly fresher. It also makes concealer go on much easier: You'll need less, and what you do use will look more natural.
Perfecting Eye Cream from goop by Juice Beauty is a high-tech blend of peptides, cooling aloe, and almond oil that feels rich and soothing on skin yet sinks in on contact, so it's brilliant under makeup or on its own. It works beautifully morning and night—so much so that we've been inspired to get more actual sleep and scale back on not-so-healthy foods.
The fact that it's clean and nontoxic—free of the parabens, phthalates, artificial fragrance, and other questionable ingredients that are common in conventional eye creams—is just icing on the cake.
Smooth it on, wait a second, and look in the mirror: Because the cream's so intensely hydrating, it leaves the best little gleam, making it an excellent, instant, totally natural day-to-night fixer-upper.