The 10 Best Eye Creams (Oils, Serums, and More)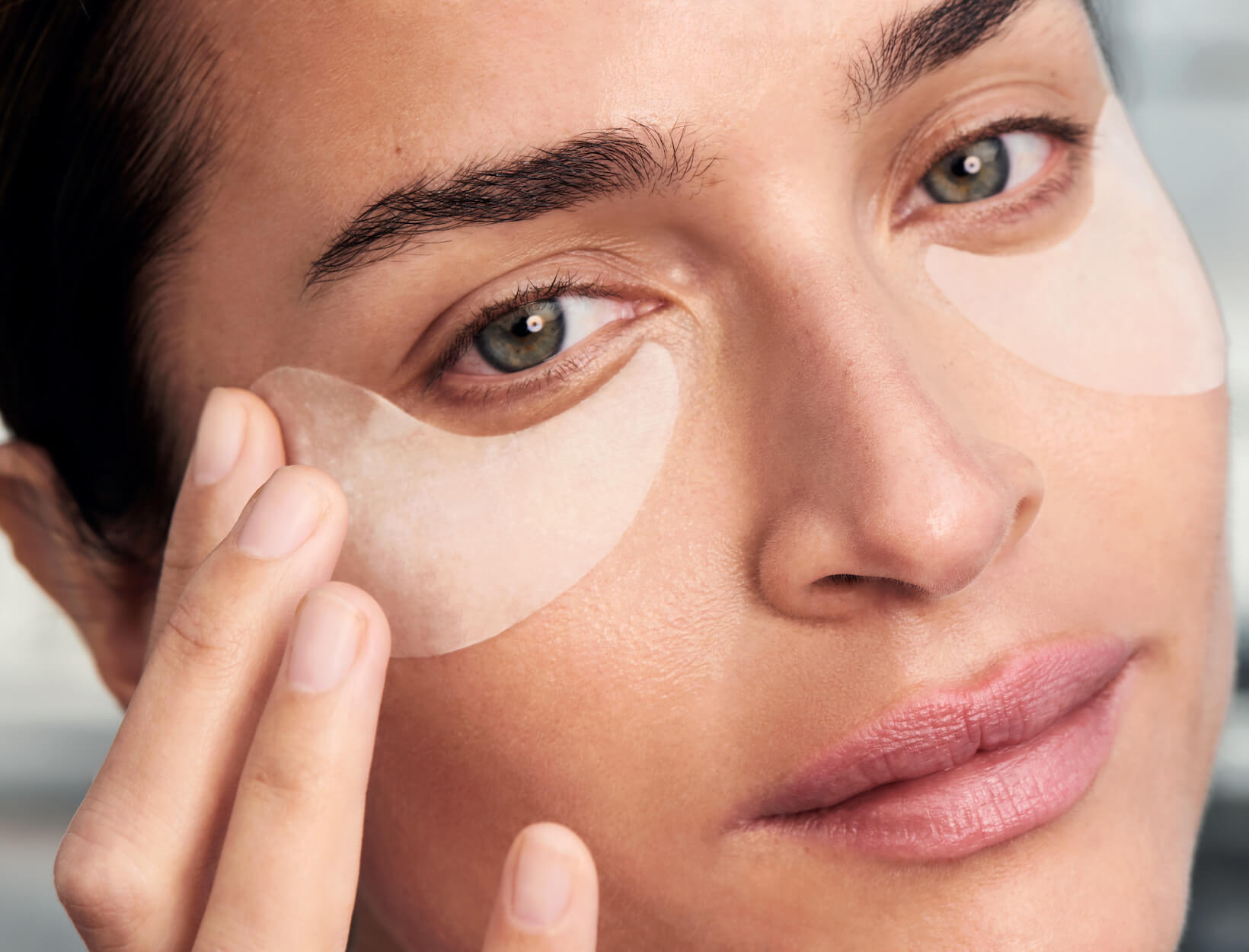 The desert island must-have skin-care item of every makeup artist we've ever met, eye creams and serums can make a huge difference in how you look, particularly if you pat them on in the morning before makeup or SPF. And clean eye treatments, free of texturizers and fillers, can be the most potent and effective.
The first place on your face to show the effects of sun damage or a late night, the skin around your eyes is famously thin and devoid of smoothing, plumping oil glands. Eye creams—or masks, gels, serums, or even oils—are a way to get the skin around your eyes (temporarily) back on par with the rest of your complexion, and for this, we love them. Eye cream won't permanently lift, brighten, depuff, smooth, or plump crepiness—no cream will, and even plastic surgeons and dermatologists have limited options for around the eye, though well-done Botox, certain fillers, and surgical fat removal and lifts do have more noticeable and long-lasting results than topical treatments.
Whether clean or conventional, eye cream is more about the moment than the long game. (The conventional versions, however, bring potential irritants, endocrine disruptors, and more right to the area with some of the thinnest skin on the body, so their negative consequences are arguably more long-game in nature.)
Eye cream is wonderful to use before bed, but there are several reasons it does its very best work in the morning: Patting it lightly under and around your eyes feels soothing and helps depuff, and the moisture sinks in to smooth skin and plump up the look of wrinkles. It makes a bare face look better, and it makes any makeup you use—especially foundation, BB cream, or concealer—look significantly more natural. Make sure to give it a few minutes to sink in before applying anything over it, and a few more before doing eye makeup, to minimize smudging.
Here, our 10 all-time favorite formulas (they first had to pass goop's standards for clean and were then rigorously road-tested by the goop beauty department—a team of varied ages, races, and tastes).
1
BEST MASKS FOR LIFTING AND DEPUFFING
Made with highly active skin-boosting ingredients like honey locust seed extract, olive leaf stem cells, and niacinamide, these serum-infused eye masks deliver a cooling megadose of treatment and hydration. Leave them on for 10 minutes or so (they're brilliant for getting ready for a night out or during a plane ride because they don't drip), then peel them off to visibly improve the look of puffiness, dark circles, crow's-feet, lax skin, wrinkles, and more. There's usually a little leftover serum once the masks come off—pat it in anywhere on your face for extra moisture (and extra benefits, too).
2
Best for sensitive skin
This firming, brightening, nutrient-rich cream designed specifically for even the most sensitive skin combines high-performance all-natural ingredients (many of which are grown on Tata Harper's Vermont farm).
3
Best for firming
Harvested in the pristine Wyoming Tetons, the wild-crafted superplants in this clinically proven cream-meets-balm help firm, plump, and luminize. With retexturizing bakuchiol—a powerful retinol alternative—tightening caffeine and algae, hydrating hyaluronic acid, brightening antioxidants vitamin C and uvaursi, and finely ground minerals that reflect light, the cream delivers a more lifted, dewy, and radiant eye area.
4
Best for tightening
This cooling superingredient-packed serum feels fantastic smoothed onto skin from its rollerball-topped bottle—and hydrates and refreshes immediately. Soothing cornflower, firming CoQ10, smoothing prickly pear extract, and moisturizing tuberose (it smells amazing) mix with green coffee, bakuchiol, and ascorbic acid to depuff and brighten.
5
Most amazingly priced
This silky cream combines hydrating hyaluronic acid, firming antioxidant-rich ginseng, retexturing nonapeptide-1, and plumping fatty-acid-rich marula oil for ultimate under-eye nourishment. And considering all those highest-grade ingredients, it's remarkably affordable.
6
Best for dark circles
This clinically proven brightening cream features a patented blend—developed incorporating 10 years of research in partnership with Harvard—of youth-boosting resveratrol and fortifying honokiol, plus luminizing natural pearlizers and dark-spot-erasing grapevine sap extract (an ancient French remedy). It's ultraluxurious, and ultraeffective.
7
Best gel
We keep this hydrating, energizing gel close by—it's TSA-friendly and fits in any bag—for long work or travel days, late nights, or anytime we're feeling puffier than we'd like. The rejuvenating combination of ancient plant remedies like soothing cucumber and wild rose; moisturizing baobab, olive, and avocado; invigorating rosemary and carrot seed; and fortifying antioxidant elderflower is just spectacular on skin.
8
Best for brightening
This certified-organic refillable cream contains firming red ginseng, energizing cloudberry, glow-boosting kakadu plum (the world's richest natural source of antioxidant vitamin C), and strengthening kangaroo paw plant powder to brighten and lift, leaving skin looking radiant. Each jar is energized with rose quartz crystal, said to promote love, acceptance, happiness, and intuition.
9
Best for collagen support
Hand-harvested plants from Furtuna's lush Sicilian farm are infused into skin-loving olive oil in this ultraluxe high-performance cream. Rare nigella damascena, otherwise known as love-in-a-mist, and organic lilac help depuff and brighten, while vitamin C–rich (and collagen-supporting) artichoke, smoothing helichrysum flower, circulation-boosting hawthorn, and strengthening milk thistle leave skin looking awake, rejuvenated, and vibrant.
10
BEST FOR CROW'S-FEET, FINE LINES, AND WRINKLES
This marine-plankton-and-biomimetic-lipid-infused supercream works wonders to improve the look of fine lines and even crow's-feet. The plumping moisturizer hyaluronic acid and uplifting Persian silk tree extract star here, helping to firm skin for supple, smooth, wide-awake eyes.
How did our editors choose these eye creams?
First, a safety team screened the creams against a long list of ingredients with the potential to harm human health. (goop standards for clean are among the strictest in the industry.) Only then did the eye creams make it to our editors' bathroom counters and makeup bags (we try every product we write about).

We looked for active levels of ingredients known to deliver results.

We tested the relative richness of the creams—some of us love lightweight versions, while others prefer something thicker and more nourishing.

We tried them on their own and under makeup.

The eye area is sensitive; we chose only creams that caused no irritation on our skin.