The 14 Best (Clean) Do-It-All Beauty Balms
Written by: Jean Godfrey-June
|
Published on: April 25, 2016
|
Updated on: July 20, 2020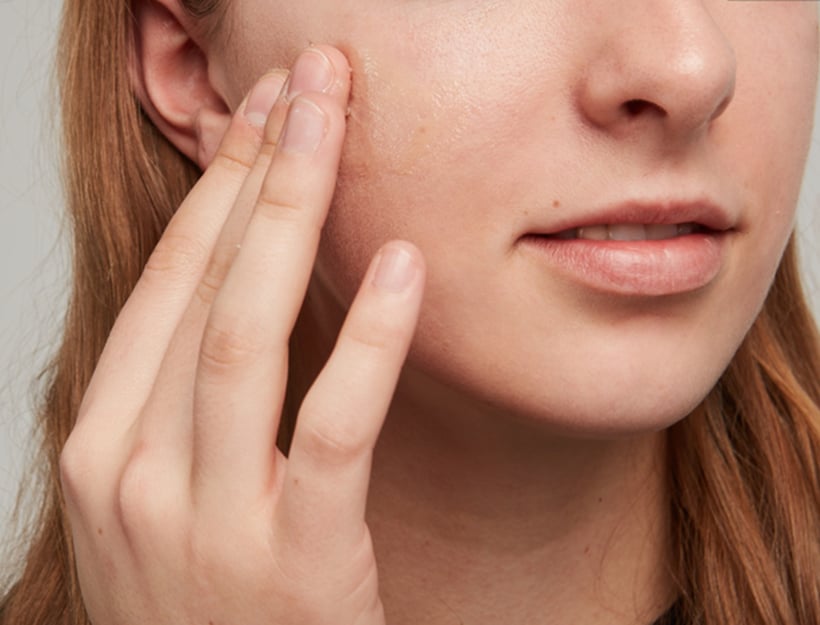 If ever there were an ultimate slow-beauty product, the balm would have to be it. Balms—healing, hydrating, luxuriously thick with oils—are the true opposite of the spray-on-sink-in-quick-dry chemically-propelled and fractionated lotions that crowd the conventional market. A mix of oils, waxes, and sometimes butters, balms generally contain no water and have been used for centuries to heal, soothe, moisturize, fragrance, and smooth skin. Many are thick and occlusive enough to create a protective barrier for skin, almost like a band-aid but decidedly more pleasant.
Many conventional versions of balms are petroleum based; petroleum jelly is controversial because carcinogens need to be removed from it before it's safe to use. Most manufacturers are clear about the refinements their jellies go through and most are safe, but the clean alternatives don't just feel and smell better, they nourish skin in a way petrolatum can't, says RMS founder Rose Marie Swift, whose Coconut Cream balm ($42, goop.com) is made with organic coconuts that are cold-centrifuged to retain the high concentrations of lauric and caprillic acids (found exclusively in coconut and breast milks and degraded by heat, which even "cold-pressed" coconut oils are exposed to) that treat skin to a barrage of antifungal, antibacterial, antiviral, and deeply moisturizing compounds.
Along similar lines, the Blue Cocoon Balm ($180, goop.com) from sensitive skin sufferer/former makeup artist/model May Lindstrom is made with a potent mix of skin-healing oils from marula and cacao to blue tansy so it treats and calms even the most reactive sensitive skin. Olio E Osso's two multi-purpose balms—one is made with menthol and eucalyptus, the other citrus and floral extracts—evolved from founder Paola LaMorticella's homemade treatments for her then-2-year-old son's sensitive skin. A stylist and makeup artist, she started bringing the balm on shoots—and people loved it. "There was definitely a need for a super-simple, nourishing balm," she says.
Multi-purpose balms make brilliant gifts (hello, Mother's Day) because they can be so many different things to many different people: lip balm, cuticle treatment, dry-skin remedy, foot cream, solid perfume, hair texturizer, face mask, daily moisturizer (body or face), after-sun or windburn treatment, conditioner, highlighter, brow tamer, flyaway smoother…you can mix a bit of balm with just about any powder eyeshadow, blush, or bronzer to make a skin-luminizing cream; runners use it to prevent chafing; and many can be used as makeup remover/moisturizing cleanser. Below, our all-time clean favorites to get—and to give:
$55

If there's such a thing as a spa in a balm, this is it: It's a natural menthol/pink grapefruit/eucalyptus blend that's enriched with shea and olive oil. It nourishes lips—not to mention any dry spots—with powerful hydration, clears chest or nasal congestion as you inhale its vapors, and boosts energy when you rub it on temples, wrists, or feet. The scent is fresh, crisp, and invigorating.

$60

The texture of this meltingly fabulous balm is exquisite; the subtle scent is so gorgeous you just want to keep putting it on. Made with shea butter, coconut oil, and rosehip oil along with the honey and rose, it leaves your skin ultra-hydrated, soft, plumped, and radiant. It's made for the face, but you'll be tempted to use it on cuticles, lips—anywhere needing serious indulgence.

$40

London-based Connock infuses its 100% natural lotions, oils, and soaps with Kukui oil—used by Hawaiian women to heal, moisturize, and beautify for centuries—sourced from a tiny farm on Oahu. This aptly named Wonder Balm is brilliant for lips, hands, elbows, feet: It even works to add a bit of shine to the ends of your hair. Plus, it has a faint, almost beachy scent that's subtle and calming.

$42

A transformative treatment for every kind of skin, from dry and sensitive to seriously acne-prone, this can be used as everything from moisturizer, makeup remover, cuticle and lip balm, breakout treatment, and healing ointment to makeup primer and a base for mixing with makeup powders and pigments. It's diferent from any other coconut oil product on the market because it's much higher in the antibacterial, antifungal, antiviral compounds in lauric and caprillic acid, which are found in few places besides coconut and breast milks. Heat processing (including cold-pressing) compromises these compounds, so RMS insists on a time-consuming and expensive process called cold-centrifuging that preserves them. The tiniest bit goes an incredibly long way. And truly: If you've ever broken out from coconut oil, do not be discouraged—this one will actually help heal your skin.

$27

Packed with enzyme-rich papaya and soothing calendula (plus Shea butter, jojoba oil, and Vitamin E), this jack-of-all-trades formula is all natural and can be used as a moisturizer, sunburn aid, diaper rash cream, and nipple balm.

$60

In Fiore relies on raw, food-grade ingredients, and certified organic florals from all over the world. We use this Multipurpose Balm (packed with carrot seed, Marula oil, and Jojoba seed oil) to moisturize dry lips and to smooth out the wrinkle-prone areas around the mouth and eyes.

$180

This deeply luxurious, miracle-working pale-blue balm genuinely (and immediately) transforms irritated, sensitive, or delicate skin, and feels incredible, no matter what your complexion. Intensely moisturizing, it melts into skin on contact and calms, nourishes, and softens with an anti-inflammatory concoction of blue tansy, botanicals, and oils. Created by reactive-skin-sufferer/former model/gorgeous-skin-guru May Lindstrom, the glacial-blue formula is as gorgeous as it is effective.

$70

Made with plant and spice extracts and flower waxes, this overnight treatment mixes 12 clarifying essential oils to balance oily and breakout-prone complexions. Evens skin tone, smoothes, and calms.

$42

Everything from hazel-seed oil, beeswax, avocado oil, shea butter, vitamin E, and basil oil combine to nourish skin and lull you to sleep (neroli and chamomile oils are aromatherapeutic for deep rest). Thick and supremely moisturizing, it's amazing for dry skin.

$69

A rich, repairing formula is made with plant oils and waxes including argan, pomegranate, rose, rose hip, and calendula.

$80

A bestselling, deeply nourishing classic that's so popular it's spawned spinoffs from hand cream to face oil, this is made with a host of oils, butters, and waxes, from wild rose seed, borage, and jojoba-seed oils, to shea butter and beeswax.

$160

A seriously effective skin treatment that combines rich African oils from cape mahogany and marula to mango and shea with antiagers like vitamins A and C and COQ10, plus jasmine, damask rose, and bergamot, which make it smell gorgeous on top of everything else.

Waxelene

$6.99

A mix of unbleached raw beeswax, vitamin E, and organic soy and rosemary oils, this is designed specifically as an alternative to petroleum jelly. Unlike petroleum jelly, it allows the skin to breathe (the company created a special aeration process for the blend). It's an excellent skin protector and all-around everything-balm.

$30

Made by a practicing dermatologist, this is a brilliant, plant-based, clean, effective, healing alternative to conventional petroleum-based antibacterial ointments. A little goes a long way.