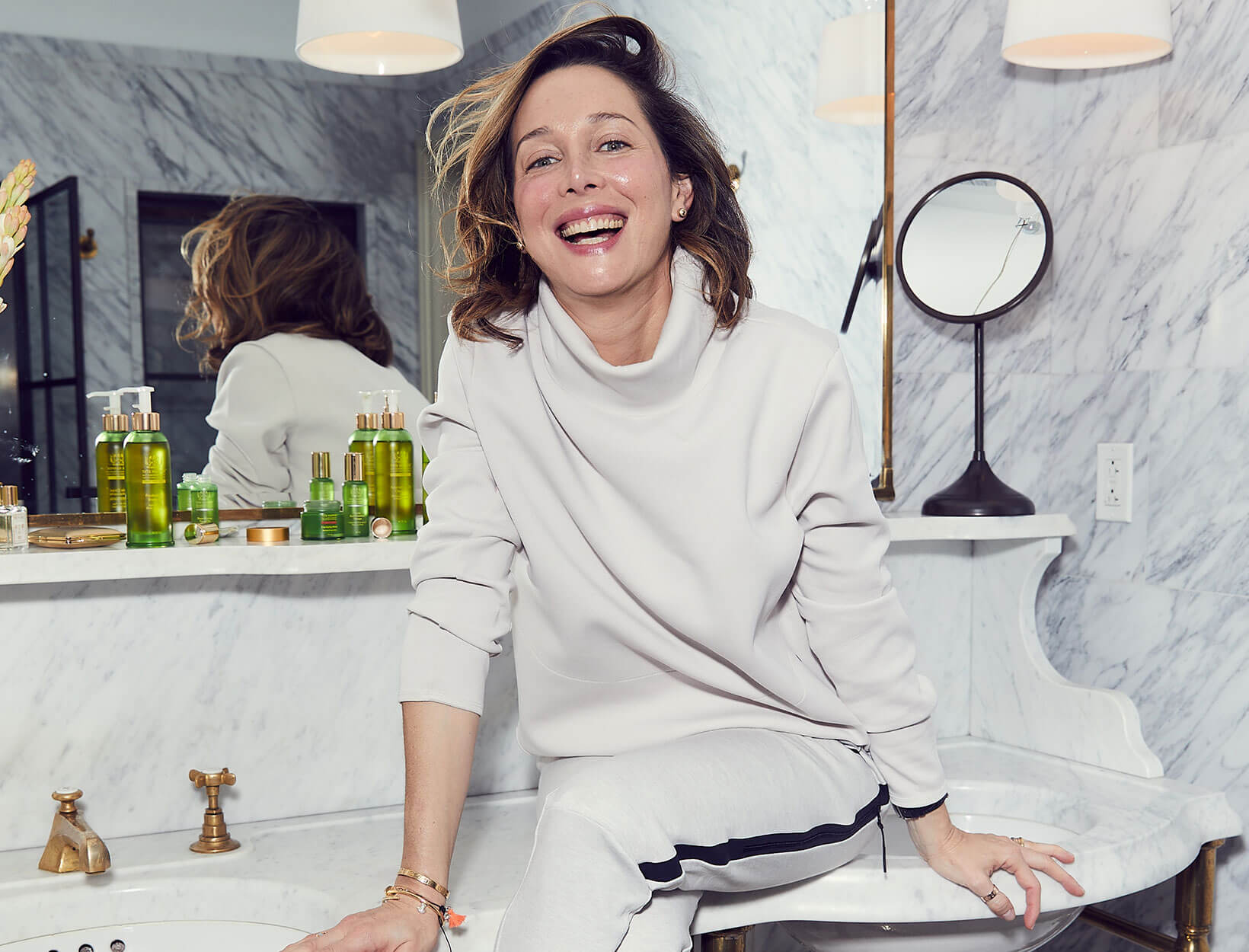 THE BEAUTY CLOSET
Farm-to-Cosmetics-Counter Skin Miracles from Tata Harper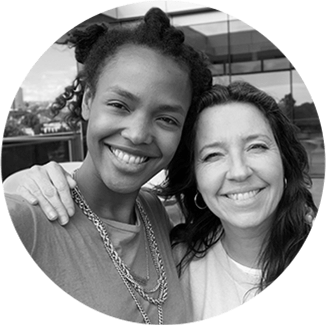 goop beauty editors Jean Godfrey-June and Megan O'Neill love to ask—and answer—questions. In their new podcast, The Beauty Closet, they're doing both. To familiarize you with each week's guest, we came up with a goop beauty (and life) questionnaire.
THIS WEEK WE'RE TALKING TO:
Tata Harper, CEO and founder of Tata Harper skin care
In an airy silk blouse and a sleek suit with racing stripes down the side, Tata Harper swept into our podcast studio, her hair slightly mussed and shiny, her skin so gleamy and fresh that it was actually distracting. The founder and CEO of the first-ever luxury clean skin-care company also smelled faintly of flowers. Which makes a ton of sense if you've ever visited the company's farm in Vermont where it all happens: It's an embarrassment of calendula, lavender, sunflowers, cosmos, and every imaginable herb. Every Tata Harper product is made on the farm—from her world-famous Elixir Vitae, which contains thirty-eight different active ingredients to get skin into optimum glowy shape as quickly as possible, to her Very Naughty Lip and Cheek Tint, which leaves you looking as if you've just come in from a run in the cold.
How Harper manages to juggle her roles as single mom, CEO, Vermont farmer, Latina, and clean crusader involves some secrets she let us in on during her episode of the Beauty Closet. (She also really knows her stuff in terms of clean beauty and has some pretty great stories of growing up in Colombia, starting out as an engineer, and somehow ending up in the then-all-but-nonexistent natural beauty space. It's all on the podcast, which is fascinating, hilarious, and full of good ideas, both for your skin and your life.)
Harper has brilliant advice on how to keep your skin in beautiful shape, no matter what your age. A crucial component, she swears, is cleansing. "People think that cleansing is kind of basic, but you can really degrade your skin's barrier function if you use products that contain detergent, which many conventional cleansers do," she said. "Double-cleanse with an oil cleanser, especially if you live in a polluted urban setting—just once honestly isn't enough."
But skin care is just a piece of the puzzle, she assured us in her melodious Colombian accent: "What you eat is so important. Having good sleep at night is critical. Managing stress is so important." We sent her over the goop beauty questionnaire afterward, for even more juicy Tata details:
Favorite perfume?
I don't use perfume! I use our Aromatic Irritability Treatment.
Favorite clean beauty product(s) you don't make?
Alima Pure Cream Concealer.
What was the first clean beauty product you fell in love with?
Our Resurfacing Mask, which is the first product we ever made.
goopiest moment?
At In goop Health Vancouver, my team and I were all lifting our skirts and taking off our pants to get B-12 shots.
When did you last use SPF?
This morning.
First job?
CEO's chief of staff at a cellular company in Colombia.
Wouldn't leave home without?
My Very Naughty lip and cheek tint.
Favorite book?
Sapiens: A Brief History of Humankind.
Drink of choice?
Arnold Palmer, no ice.
Proudest moment?
When my kids started eating vegetables.
Preferred healing modality?
Sound bathing.
Current goop shop obsession(s)?
Sangre de Fruta Head of Roses Botanical Shampoo & Conditioner.
Hometown?
Barranquilla, Colombia.
Go-to weeknight recipe?
Avocado salad with tomatoes, onions, lots of olive oil, and lemon.
Favorite beauty food?
Honey.
What would you put on your neon sign?
Value things for their significance, not for how much they're worth.
Things you buy in bulk?
Aura Cacia Aromatic Bath Salts.
First celebrity crush?
Luis Miguel.
In what order do you apply your products in the morning?
Essence, serum, eye treatment, moisturizer, lip and cheek tint.
Preferred form of exercise?
Cross-training.
Favorite date-night activity?
Dancing.