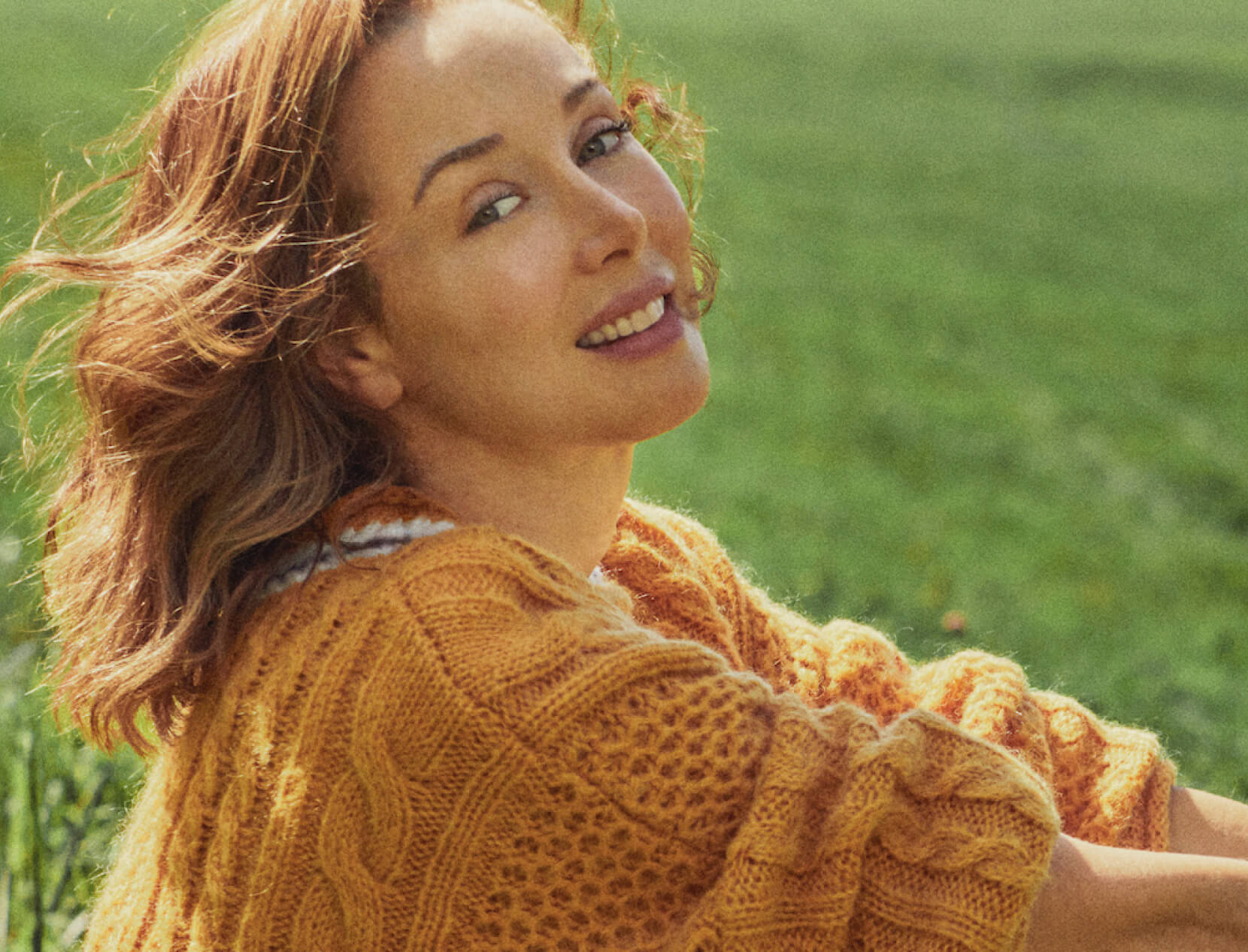 Tata Harper's New Skin-Plumping Flower Mask Is an Instant Hit
Just as a fluffy, hydrating gel-mousse made of flowers might appear to be the simplest thing in the world but is in reality a high-tech, high-performance skin-care wonder, Tata Harper is full of contradictions. The skin-care founder and CEO is less likely to be found cavorting in the sunlit meadows of her Vermont farm than she is hammering out the chemistry of a formula or a supply-chain issue over Zoom. "I'm by no means sleeping in the fields and stargazing," says Harper, amused by the contrast between her image and the realities of running her company remotely, homeschooling her two children, and creating the life-changing formulas she's famous for (all are 100 percent free of synthetics, which is rare even in the clean beauty realm).
We're obsessed with one of her latest creations, an exquisite flower face mask that transforms skin overnight, leaving it silky, plumped, renewed, and wide-awake glowy.
The magic of the mask, which works for every skin type, lies in its range of hyaluronic acid molecules that target different layers of skin for a noticeable plumping effect, as well as a carefully chosen mix of skin-reviving botanical secret weapons, including tremella mushroom, kimchi ferment—a source of probiotics to support the skin barrier—and chia-seed water. "You know how chia seeds puff up in water? The mask uses water from the shell of the chia membrane to help support long-term hydration," says Harper, who has a degree in industrial engineering and works on every formula alongside her chemist.
Light and cooling, the mask smells of fresh flowers, and the gel-cream consistency melts in instantly, leaving skin beautifully soothed and silky. Smoothing it on once a week does wonders, but it's gentle enough to use every night, if your skin needs it. Harper uses it with a skin mist. "It's gorgeous hydration overload when you use them together," she says. "Essences are moisturizing, and they enhance and maximize the penetration of whatever skin care you use with them." Harper's is a mix of rose, neroli, lavender, and kangaroo paw (an Australian bloom that's a source of antioxidant ellagic acid) waters, among others. Spray the essence onto cleansed skin before massaging in the mask. Wash it off in the morning or, for a moisture boost, do what Harper does: "When you're applying the mask, put it on thick, and then, when the time comes, instead of fully washing it off, you want to just sort of break it down and emulsify it with a few sprays of the floral essence using your fingers so that it forms a milk," she says. "Then pat your face dry. I have dry skin, and the mask is made with a ton of humectant ingredients that I don't necessarily want to fully remove."
Harper continues feeding her skin the next morning. She treats her skin from the inside out with healthy food, plus supplements—and makes a drink with the G.Tox Superpowder. "The powder is filled with nutrients and antioxidants to protect against free radicals," she says. "I add it to a glass of water in the morning for a little detox."
She also indulges in a saffron latte. "The ingredients are clean and simple—just coconut milk powder, coconut water powder, cardamom, and the key: Middle Eastern saffron," she says. "Saffron is an amazing spice with so many health benefits and it's filled with antioxidants for skin. I take a few tablespoons of the powder and whisk it together with my favorite plant-based milk for the most delicious, warming, spiced latte."
In the shower, Harper treats her hair to nourishment, too. "I have always struggled with my hair," she says. "I learned the hard way to avoid products that are drying, damaging, or filled with chemicals, and I finally fell in love with the rose shampoo and conditioner from Sangre de Fruta. They gently cleanse and hydrate, and my hair has never looked so healthy and shiny. Plus, they smell amazing."
Postshower, she smooths on her Elixir Vitae, a superserum made with seventy-two active ingredients—smoothing neuropeptides derived from Spanish lavender, brightening microalgae carotenoids to help protect against UV light, and more. "The mask gives me all the moisture," she says, "and serum is more active for treatment."
The last step is more moisture, in the form of Harper's latest creation, a high-tech cream aimed at rejuvenating skin's outer layers, which, Harper says, are most susceptible to water loss. "When those outer layers don't have enough moisture, your skin ends up feeling rough and looking dull," she says. "We wanted this breathable, flexible barrier to leave you super soft without any silicones. Plus, it doubles as a primer because it creates this perfectly smooth, hydrated base."