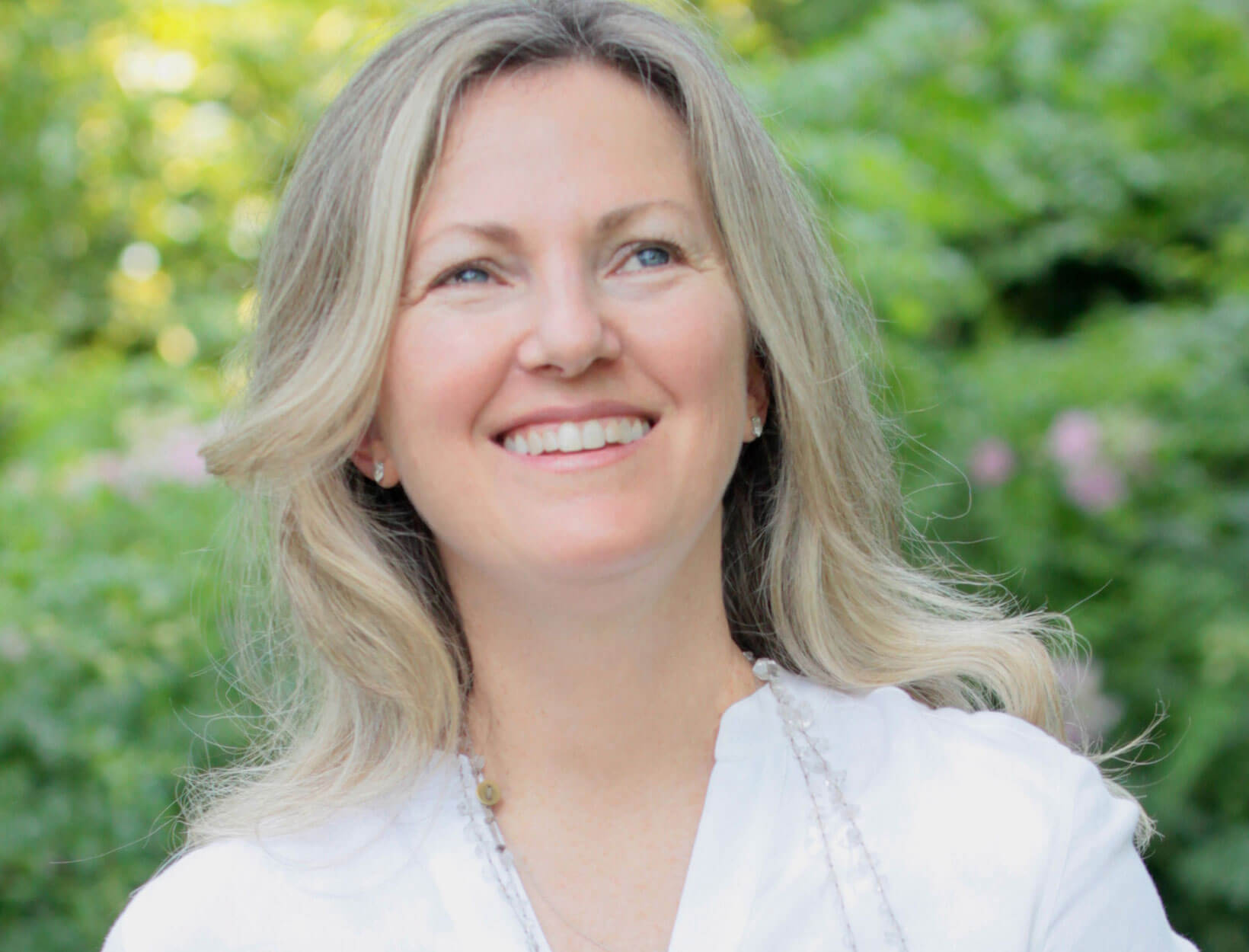 Hello, My Age Is: 52
Think of Aging as Refinement
Tammy Fender
aesthetician and founder and owner of Tammy Fender Holistic Skin Care
After decades of treating clients at her now-famous spa in Palm Beach, Tammy Fender swears that stress can make our skin look older than it otherwise would. "Our skin is so responsive to our inner state of well-being," she says. "When tension shows up in the face, it creates stress lines, and we look older. Just softening the expression and letting go of negativity—in the forehead, for example, or around the mouth—creates so much of what we long to see when we think of youth." Fender's powerful botanical skin care—hers was one of the very first clean luxury skin-care lines—works on the same mind-body principle. (Case in point: The item that every member of the beauty department is obsessed with, the ultramoisturizing rose-scented Restorative Radiance Masque, leaves both skin and spirit feeling revived after only fifteen minutes.)
Fender's approach goes far beyond products and treatments, however. "As with all biological beings, our vitality and radiance are dependent on our underlying state of health, which is created one glass of water, one fresh salad, one Pilates class, and one good night's sleep at a time," says Fender. "I focus on the long game with my clients, and I live by that philosophy, too." With more than twenty-five years of seeing what works on herself and her clients, Fender's advice on skin care, reducing stress, and living holistically is simple—and really, really good.
1
USE CLEAN SKIN CARE AND YOU
MIGHT NEED LESS MAKEUP
I've put such a focus on my clean beauty routine for so many years, and I tend to be a minimalist and rarely wear makeup. People associate that natural, bare-skinned glow with youth, but it's all perception.
2
PLANTS ARE POWERFUL
Plant remedies work at the body's pace and have incredible long-term efficacy. In my treatment room, I've seen over many years how the cumulative effect of our lifestyle choices—including plant-based skin care—beautifully impacts the way we look and feel.
In the same way that I've found plant remedies can have a powerful rejuvenating effect through skin care, eating a plant-based diet filled with a wide array of fruits and vegetables is just as important. Processed foods and sugars are not on the holistic menu, but rather than focus on what not to eat, I try to fill my plate with as many raw fruits and vegetables as I can—and I love juicing.
Being in the garden with my hands in the dirt or tending to our family beehives is another way I interact with the natural world. Before my youngest, Savi, leaves for school, we like to go through the garden together to pick herbs to make tea.
3
PRIORITIZE SKIN CARE
(AND SELF-CARE) IN THE MORNINGS
I start very early with lemon water to help alkalize my body and give my digestive system a boost. I spend my first hour or so in meditation, before the rest of the family gets up. If I washed my face the night before, I spritz on face mist—my Bulgarian Rose Water—for a gentle cleanse. Using my Awakening Eye Gel, I spend a moment on manual lymph drainage techniques to depuff around my eyes. Then I apply a couple drops of the ultranutritive Quintessential Serum—this is my desert island formula—and spend a few minutes giving myself a facial massage to boost circulation and ease any tension out of the underlying musculature. If my skin is feeling extra dry, I finish with Celestial Rose Crème, which I also always use at night.
4
DO REGULAR WHOLE-BODY DETOXES
When I have time before work, I either use my infrared sauna or do a quick workout. I dry brush before showering, furthering the detox process, and smooth a little Bulgarian Lavender Body Oil over my skin.
5
IF YOU LOVE IT, IT'S EASY
Whatever I can do with ease is more likely to happen during my busy days. It's easy to dance (I dance or do Pilates several times a week) because I love it. And it's easy to eat fresh and raw because it's delicious.
6
YOU FEEL MOST BEAUTIFUL WHEN YOU
TAKE THE BEST CARE OF YOURSELF
I was pregnant in my twenties, my thirties, and my forties, and each time, I was so focused on my own health and well-being during those months—obviously I wanted to nurture each of my babies. I felt truly beautiful, in part because I took such good care of myself.
7
LOOK FORWARD TO AGING
There is a real fear around aging, and while I love how this consciousness has introduced so many people to the benefits of all-natural skin care, on the other hand, it's important to shift our perceptions about aging. Stress of any kind diminishes our efforts to live into the next moment. So thinking of aging as a refinement and a time when we can know ourselves more deeply is one of the ways we can also slow its pace.
---
Need help figuring out where to add these into your routine? Have a specific question? Send a message to the pros at [email protected] for personalized assistance.