Sustainable Skin, Hair, and Body Essentials We Love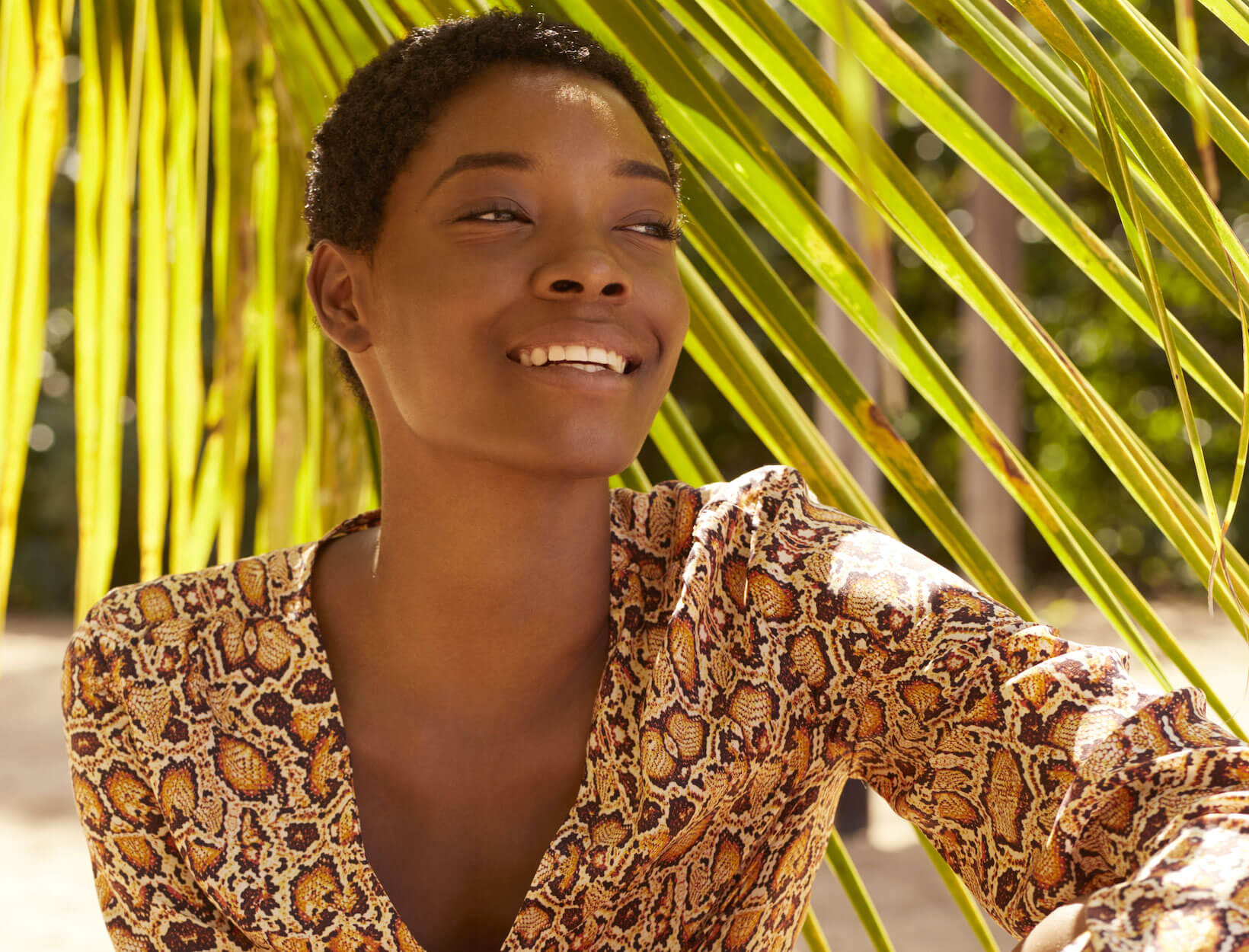 Photo courtesy of Anna Dabrowski/The Licensing Project
From biodegradable packaging, refillable formulas, glass jars, and reusable tools to the radical notion of no packaging whatsoever, the clean beauty industry is working hard toward sustainability, with many hair, makeup, skin, and body products that claim to be sustainable. A number of them are worth changing up your routine for.
Firming Face Oil: Recyclable Glass

goop Beauty

GOOPGENES All-in-One Super Nutrient Face Oil

goop, $98/$89 with subscription

SHOP NOW

Sexy Massage Bar: Renewable Bamboo

Kate McLeod

The Sex Stone

goop, $45

SHOP NOW

Skin-Restoring Serum: Postconsumer Recycled Plastic

Emma Lewisham

Skin Reset Serum

goop, $115

SHOP NOW
As a brand, goop is moving full steam ahead toward sustainability, as are many of the lines we sell. No one claims to be fully there yet, but until they are, there are some broad categories within sustainable to consider.
Plastic is, of course, the least sustainable option: Even if it is recycled after it's used, just 9 percent of the plastics that get placed in recycling bins are actually recycled, according to the EPA. Product packaging made from postconsumer recycled plastic, or PCR plastic (plastic made from used plastic), is the less wasteful plastic option.
Every piece of plastic bears a triangular recycling logo—mandated by plastic-industry-supported laws—regardless of its recyclability. This shifts the burden of responsibility from plastic producers to consumers; we're under the illusion that if we were just better recyclers, the plastic problem would go away. But even if we managed to recycle every piece of plastic we interacted with, 9 percent is obviously nowhere near enough. (Look up the Last Week Tonight with John Oliver episode on plastic for more on this—it's incredible.)
For recycling plastic beauty product packaging (along with other types of beauty product packaging), TerraCycle is the best solution we've seen. And below, seven different approaches to sustainability in the clean beauty industry—featuring some of our very favorite products.
2
Aluminum
Aluminum is also relatively easy and cost-effective to recycle; its recycling rate is even better than glass at approximately 35 percent, the EPA reports. And roughly 75 percent of all aluminum ever produced is still in use today. The most sustainable way to go is packaging that's made of recycled aluminum rather than virgin aluminum.
Fantastic-Smelling Body-and-Hair Routine (That's Also Refillable)
Citrusy-Fresh

Corpus

Natural Body Wash

goop, $30

SHOP NOW

Beautifully Woodsy

Pangea

Body Wash – Moroccan Cedar & Sandalwood

goop, $28

SHOP NOW
3
Refills
A strategy that companies often combine with using recycled plastic or glass containers is to sell the container only once, so customers refill it rather than throwing it away. It's a concept that works for this rich, turmeric-infused moisturizer; this shine-boosting conditioner; and more. (Humanrace, Augustinus Bader, and Emma Lewisham all also offer refillable options.)
Prettiest Allover Glosses

NEEN

Glisten Up Double Down Gloss

goop, $22

SHOP NOW
7
Biodegradable Plastic
Biodegradable plastic is made of organic materials (meaning nonsynthetic materials, not USDA organic), according to the EPA. To qualify, it must be engineered to biodegrade at least partially.
Compostable plastics are also biodegradable, but they must be processed in industrial treatment centers with the ability to decompose plastic, according to the EPA. Note that when biodegradable and compostable plastics are recycled with plastics that are actually recyclable, the entire load is contaminated and will likely be taken to a landfill, so definitely don't try to recycle compostable and biodegradable plastics. Very few beauty companies are using compostable or biodegradable plastic in packaging at this point, and currently there are no EPA-approved methods of composting plastic at home; when the tech develops, we plan to put ours in our compost.